The Ministry of Health has reported two new cases of COVID-19, raising the total number of confirmed cases in Bahrain to 49. The patients, a Bahraini female and a Saudi male, arrived at Bahrain International Airport via indirect flights from Iran.
According to the Ministry, both patients had tested negative upon arrival at the airport and placed under quarantine for 14 days. However, symptoms of COVID-19 began to appear during the quarantine period, and subsequent testing revealed positive results. And so, the two patients were immediately transferred to a dedicated isolation centre for further treatment.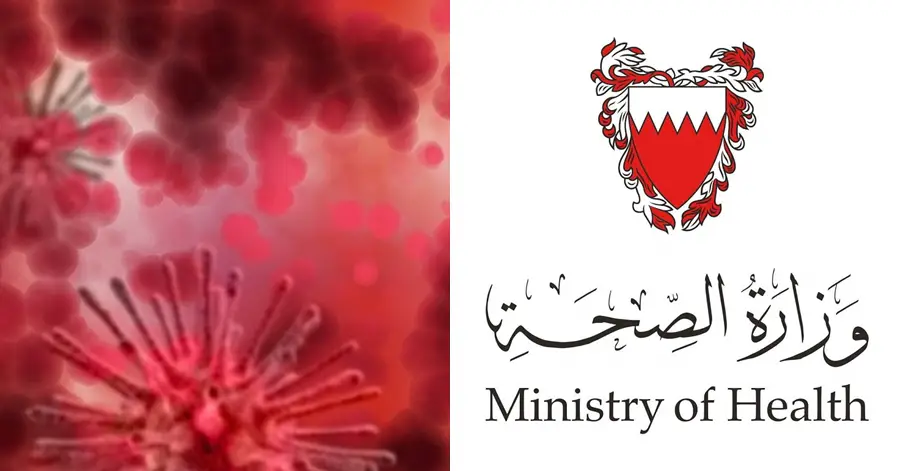 Bahrain Now Has 49 Confirmed Cases of COVID-19
The Ministry stated that it continues to implement strict precautionary measures to protect the citizens and residents of the Kingdom, Bahrain News Agency reported. It has also been coordinating closely with the United Arab Emirates and the Kingdom of Saudi Arabia in combating the spread of COVID-19.
So far, the Ministry has conducted laboratory tests for 2,274 persons, with 2,225 testing negative for COVID-19. Notably, 47 out of the 49 confirmed cases do not require any medication, and only two cases have been receiving necessary medications.
As for travelers who have tested negative, the Ministry has instructed them to self-quarantine for 14 days and to communicate actively with the specialised medical team. These persons will receive a paid medical leave while in isolation.
Even before the first COVID-19 cases were confirmed in Bahrain, the Ministry of Health has been implementing strict measures by swiftly examining travelers, including those who had returned from Iran.
As of today, the Ministry calls on all travelers returning from Iran to self-quarantine immediately and to schedule their medical tests by calling 444 or by visiting https://www.moh.gov.bh/444. This is the COVID-19 Medical Registration Service, an online service that the Ministry has created as part of the campaign to combat the novel coronavirus.
COVID-19: The Latest Numbers
As of this writing, Channel News Asia reports that there are now 90,806 confirmed cases and 3,122 deaths due to COVID-19 worldwide. Majority of these are in mainland China, where the virus is reported to have originated, particularly from Wuhan in Hubei Province.
Here is a quick rundown of the places with the most number of COVID-19 cases:
China — 80,151 cases / 2,943 deaths
South Korea — 4,812 cases / 34 deaths
Italy — 2,036 cases / 52 deaths
Iran — 1,501 cases / 66 deaths
Diamond Princess (cruise ship) — 706 cases / 6 deaths
Japan — 256 cases / 6 deaths
France — 191 cases / 3 deaths
Germany — 157 cases / 0 deaths
Singapore — 108 cases / 0 deaths
Hong Kong — 98 cases / 2 deaths
United States — 90 cases / 6 deaths
Aside from these places, COVID-19 cases have also been reported in countries across Europe, North America, South America, Africa, Oceania, and Asia. In the Philippines, there have been three confirmed cases and one fatality due to the virus.
As the numbers of COVID-19 cases and fatalities continue to rise, we cannot help but be alarmed. Fortunately, countries around the world have been implementing strict measures to help prevent its spread.
Bahrain, for instance, has canceled flights from certain countries and closed public and private schools for two weeks. For our part, let us also take personal measures by practicing good hygiene and communicating with health authorities regarding suspected COVID-19 cases.