With the number of confirmed cases of COVID-19 at a steady rise on a global scale, governments are at a high alert in raising awareness and sharing preventive advisories to manage and control the spread of the virus in their respective regions.
Recently, the World Health Organization (WHO) has commended the government of Bahrain for its precautionary measures to combat the novel coronavirus (COVID-19) and protect public health.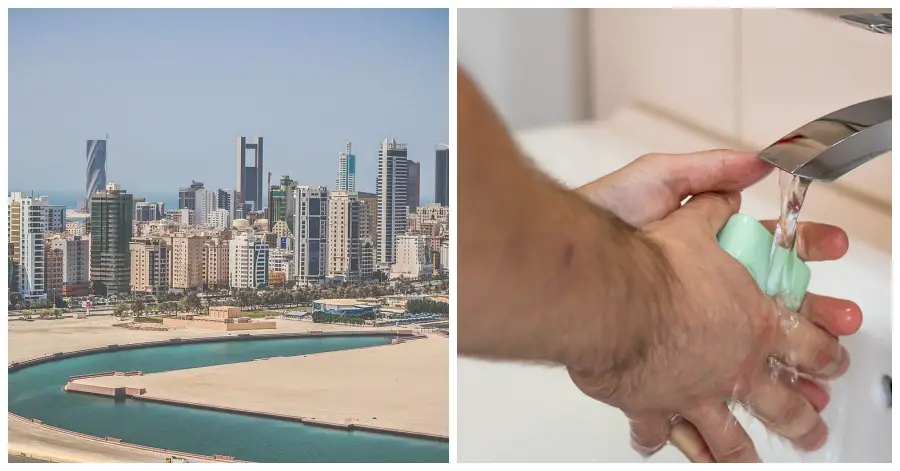 Precautionary Measures Against Coronavirus Spread
As of March 6, of the 5936 persons tested in the Kingdom, 58 were reported as active cases — 20 of which are currently receiving necessary medication while a total of 8 have tested positive for the virus according to Bahrain's Ministry of Health.
At this rate, the Kingdom, through the leadership of Supreme Council for Health (SCH) President, Head of the National Taskforce for Combating COVID-19 Lieutenant General Dr. Shaikh Mohammed bin Abdulla Al-Khalifa, has effectively enforced strenuous efforts to promote the national interest and the safety of citizens and residents by implementing all world-standard precautionary measures to combat COVID-19.
As per the directives of the WHO, the Kingdom has launched an awareness campaign on the nature and causes, as well as how to prevent the spread of the novel coronavirus in the country.
In the following infographic, the Ministry of Health lists down simple ways on how residents and citizens can effectively prevent the spread of the virus within the community:
Wash your hands with water and soap regularly.
Avoid greeting others with a handshake. Opt for verbal greetings instead.
Avoid hugging and kissing.
Always cover your mouth and nose when coughing or sneezing with a tissue paper or use the sleeve of your clothes instead.
Avoid attending large social gatherings and getting in close contact with other people.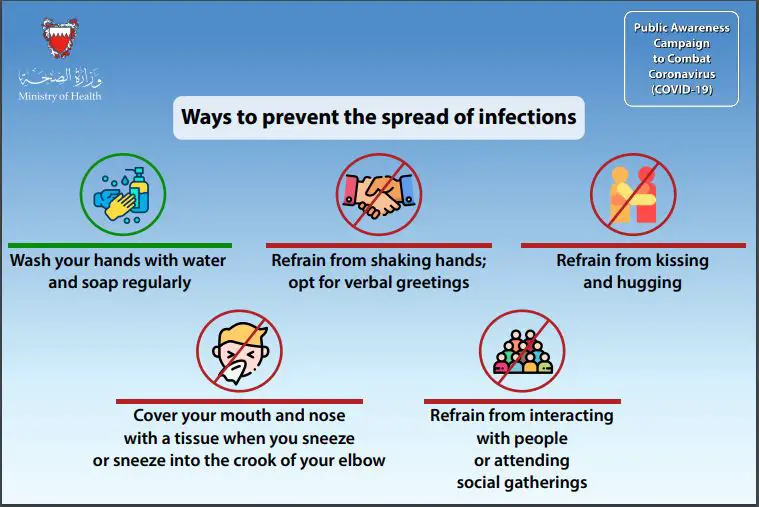 Meanwhile for those returning from travel to a country where COVID-19 cases have been reported, here are some important tips shared by the Ministry:
Stay at home for at least 14 days and observe the following guidelines:
Avoid contact with others by separating yourself in a specific room and by using a separate bathroom'
Do not share personal household items including plates, cups, eating utensils, towels or bedding with other people.
Wear a face mask when you are around other people and even pets.
Observe proper personal hygiene as well as coughing and sneezing etiquette (as specified earlier).
Do not go out during the period of isolation and avoid using public transportation when getting around to places.
If you exhibit early symptoms of the flu such as fever, cough, slight runny nose, or shortness of breath during the 14-day period of isolation, you should notify your health care provider in advance and schedule for an immediate appointment to receive appropriate treatment. You may call the COVID-19 hotline (444) and inform your doctor of the symptoms you are experiencing as well as your recent travel history.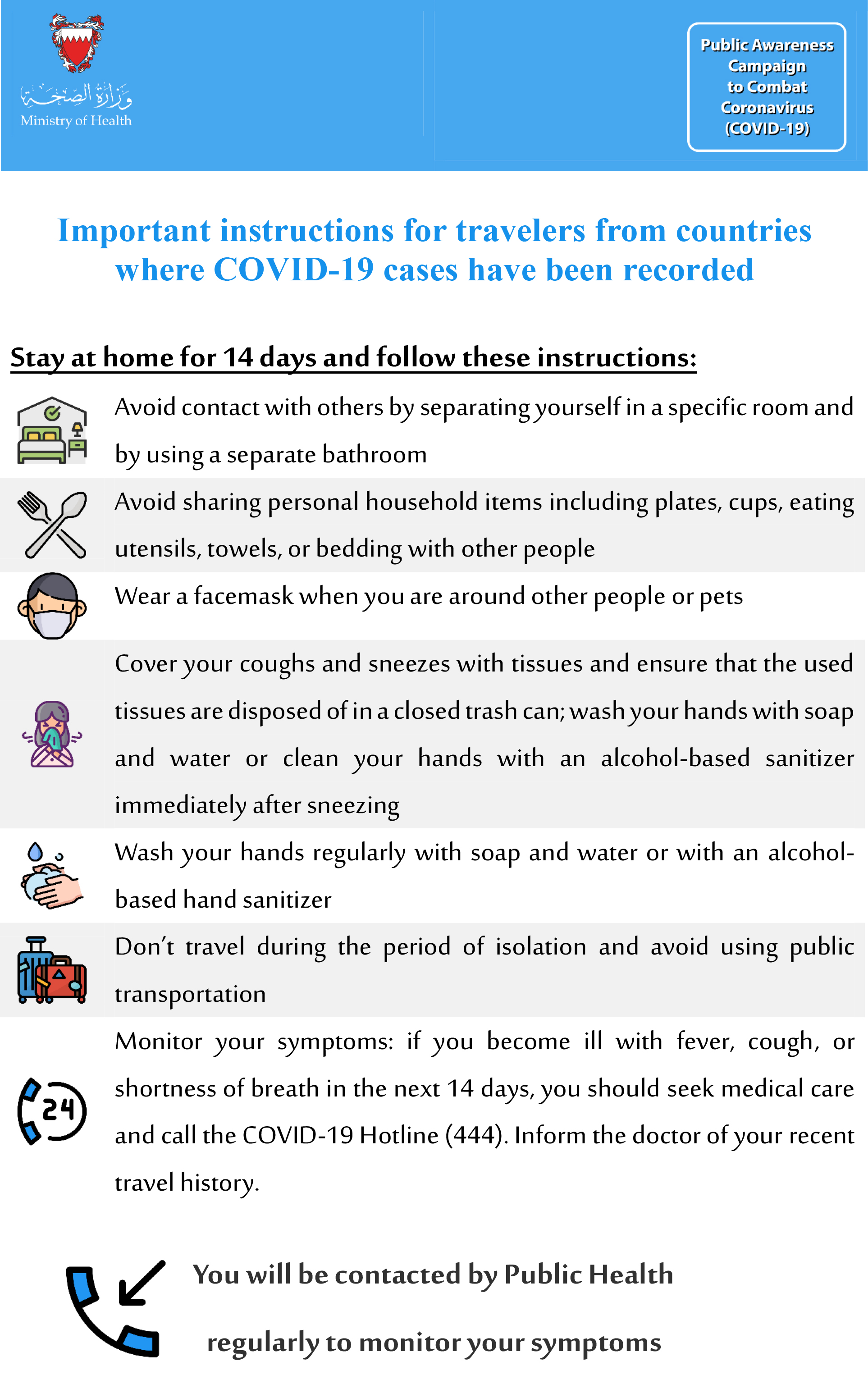 Though simple and easy to do, the above tips and guidelines are the proven and tested means to effectively control the spread of viruses such as the common colds and the COVID-19. It is up to us to discipline ourselves and to proactively take care of our health.
ALSO READ:  Guide to Health and Medical Care in Bahrain