Who is eligible?
A person above 18 can apply for a driver's license in Bahrain. You need to go to Traffic Directorate (Isa Town place). You also need to pass the medical test and take and pass the eye exam. After passing these exams, you also need to take instructional classes. And the last, you need to pass the practical driving test.
Steps in Applying for a Driver's License in Bahrain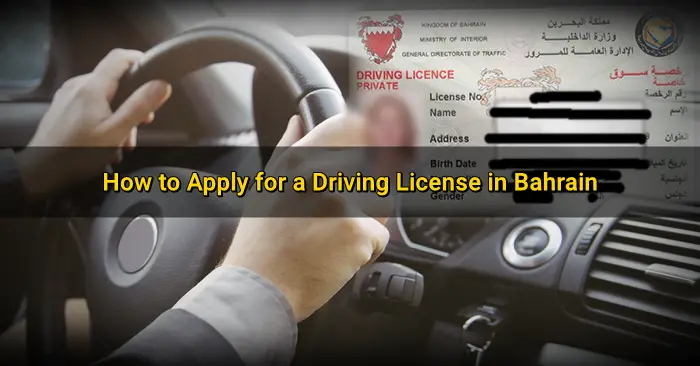 Things that you need/ Requirements:
Application form- You can acquire this at the Traffic Directorate
Copies of your passports
CPR (Bahraini identity document)
Your national driver's license
2 passport photos
35BD (Bahraini Dinar) to 40BD (Bahraini Dinar)
For other information with regard to obtaining a driver's license in Bahrain you can contact the General Directorate of Traffic on 1787 2222 / 1787 2287.
Bahrain government has a website that you can click here. It allows users to renew their driving licenses, apply for vehicle registration renewal, pay the traffic contraventions, and inquire about the condition of the used vehicles. In addition, the users will be able to update their contact details registered within the General Directorate of Traffic (GDT).
Some driving reminders:
All vehicles should be legally registered and insured.
All drivers should have their driver's license with them.
Wear your seat belts.
Be aware of the speed limit.
Be aware and follow the traffic lights.
Do not drink and drive.
In case you get into an accident you can call the emergency hotline number (999) or (199) for traffic police.