No matter how old we get, there is a youthful spirit in all of us that is awakened by things we cherish from our childhood. And if there was one popular toy back then, it would be LEGO.
Up to this day, children as well as adults still build with the famous Danish-invented interlocking bricks, and there are amazing events inspired by the love of the brand that you and your family can go to and be a part of and ultimately enjoy as if you were a kid again!

The LEGO Show is Back in Town
Brought to us by the Bahrain Tourism and Exhibitions Authority (BTEA), a series of LEGO shows will run at the Bahrain International Exhibition and Convention Centre in Hall 2, from 10am to 9pm starting August 22 until August 31, during Eid Al Adha.
The event happens annually and is now on it's second year. It is the largest LEGO event in the Middle East and this year, it will feature giant LEGO sculptures, structures and models, 25+ zones that will include LEGO brands such as Ninjago, Duplo, Star Wars and many more — as well as exciting building challenges and fun obstacle courses.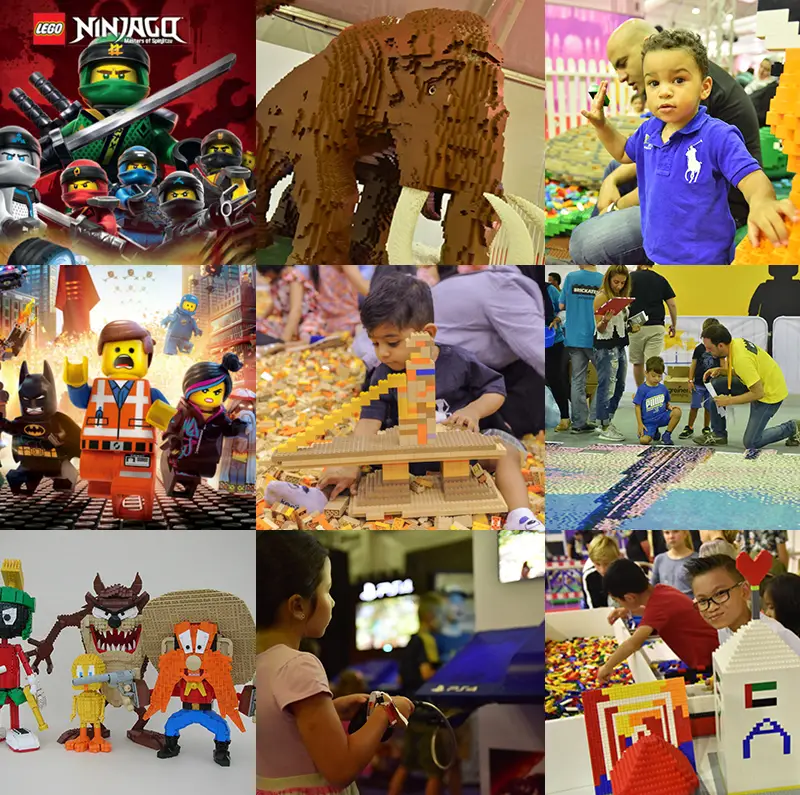 Bring the Whole Family
There will also be a Cartoon Network Live! Heroes Unite show that will feature appearances by star characters from shows such as Ben 10, The Powerpuff Girls, The Amazing World of Gumball, and Adventure Time. This event will run simultaneously with the LEGO shows for four days, from August 23 to August 26.
All of these come as part of BTEA's program to reinforce it's "Ours. Yours." slogan and further advance the kingdom's tourism sector. It's going to be a fun-packed 10-day event for the whole family, where you can make new memories to cherish — you don't want to miss it! Get your tickets here. Meanwhile, if you're looking for a taste of home during the holidays, here is a list Filipino restaurants in Manama that you could visit!