Many OFWs dream of having their own house. But not everyone gets to have one even if they already have the means and resources to do so. Why? Because they only "dream" about it.
In this feature post, we share the journey of a kababayan based in the Kingdom of Bahrain, working as an OFW and how she built her own house with Php 200,000. Keep on reading to find out more.
Disclaimer:  This article is for information-sharing purposes only. If you would like to get updates and to see more content about the featured OFW from Bahrain, you may check out her YouTube channel and subscribe to get more updates about her work, life, and activities in Bahrain.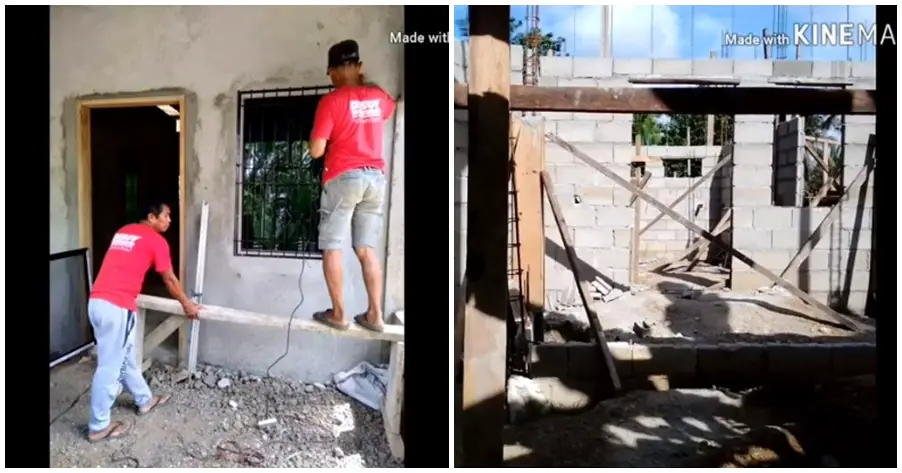 Bahrain OFW Shares Vlog on Php 200K-House Project
Our featured OFW, who owns JT Official Mix YouTube channel, shares a short video about her new accomplishment: her own house in the Philippines. What's even more impressive about it is she used up all of her savings worth Php 200,000.
If you have seen other home construction vlogs before, you would know that that Php 200,000 is not the recommended amount to start your own house. Other projects would require at least Php 1 million to complete everything. But that's the thing, the video is all about starting your own house. If anything, for most OFWs, the goal has and always been to save up until such a time that you can invest in a property or a business that can pay dividends.
This vlog update shows us that even if you do not have a lot of savings, it is possible to get started. Of course, it won't be easy and you may need to take a break from the construction work every now and then to raise additional funds that you need to continue with your project. That said, we should consider this starting amount to get us started with a construction project such as the one featured in this post.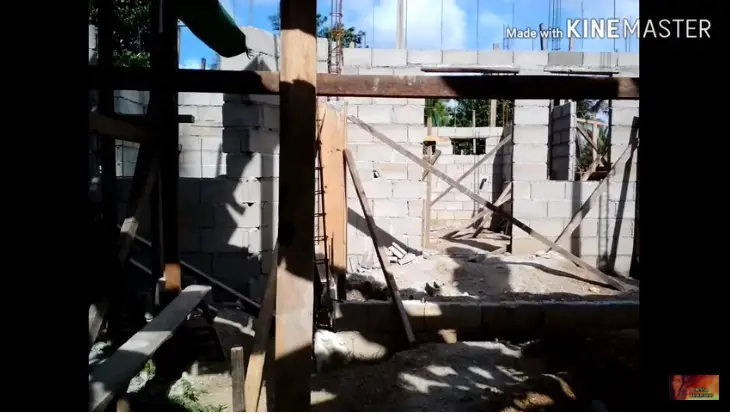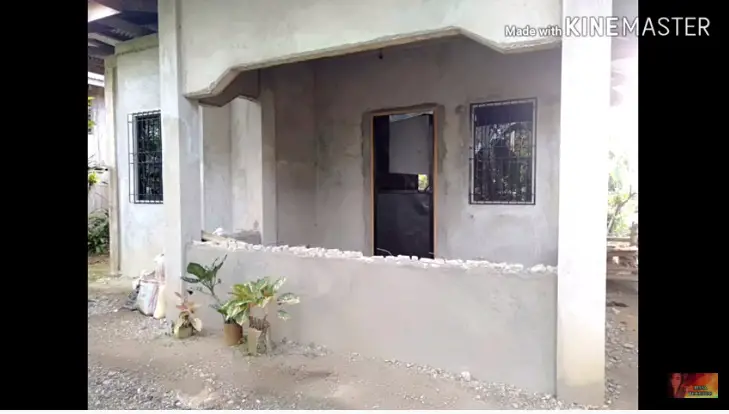 The OFW already had a piece of land wherein they started the construction of the project with a floor area of 20×20 sqm.  The house had 2 bedrooms and one bathroom, ideal for a small family of three.
As you can imagine, with the limitation in the funds, more work had to be covered on a voluntary basis, so any help offered can make a huge difference in the project. In fact, you can see in the video that the OFW's father was also helping with the construction, working on the roof installation. Though far from ideal, such a setup also shows us how much we, Filipinos, can be creative and resourceful in getting the job done.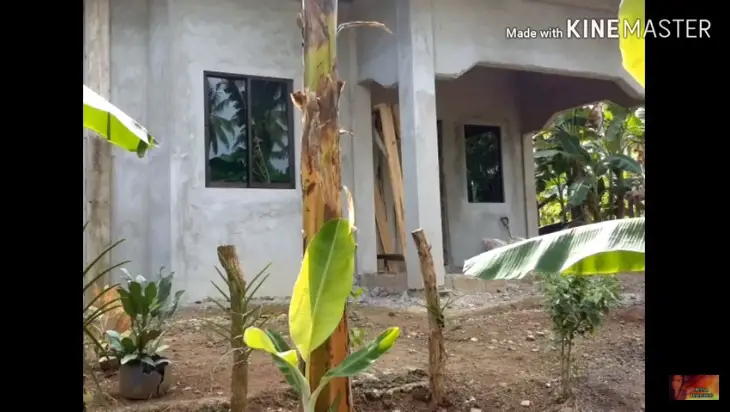 Now, the structure of the house has been completed, but the project is far from over. In the meantime, the OFW shares that she will need to save up some more so she can continue working on the finishing and then investing in materials they will put in the house. But right now, it's enough to rest in the fact that they have a roof above their heads and a house they can call their own.
Catch the full video here:
READ NEXT: House Tour of Katas ng OFW in Bahrain