The Philippine Embassy in Manama, Bahrain conducted an orientation seminar last August 23 (Friday) for newly arrived Overseas Filipino Workers (OFWs) in the kingdom. This event was organized in order to provide assistance to nationals by equipping them with the necessary information and understanding of what work and life is like in countries such as Bahrain.
As part of the Philippine government's commitment to assisting and protecting the rights of OFWs all over the world, the post-arrival orientation seminar (PAOS) was conducted to ease the lives of OFWs and domestic helpers in other countries like Bahrain.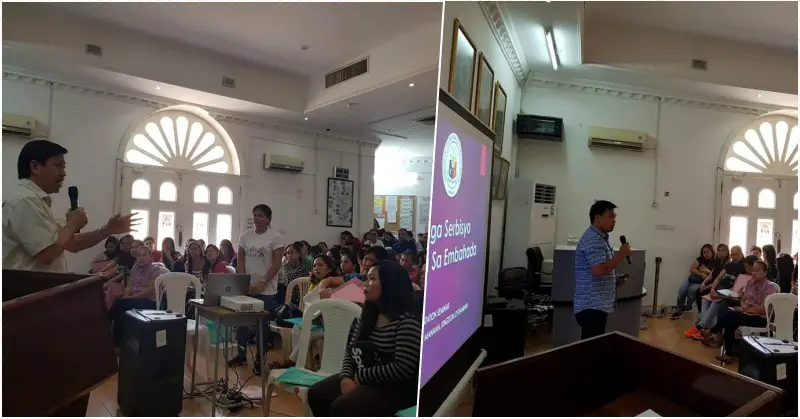 New OFWs Undergo Post-Arrival Orientation Seminar in Manama
The PAOS, which was held at the Philippine Embassy in Manama's Chancery Hall, was opened by Bahrain Ambassador Alfonso Ferdinand Ver. The seminar featured speakers from various fields who talked about the issues and matters concerning the newly-arrived OFWs.
Among the many topics addressed during the seminar included consular and assistance-to-nationals concerns, such as SSS and Pag-IBIG, facilitated by Consul Bryan Jess T. Baguio.
The event also opened the discussion for the kingdom's culture and relevant labor and migration laws, the communist terrorist groups, as well as the Philippine Overseas Labor Office Bahrain programs and services for OFWs.
Representing the kingdom was General Federation of Bahrain Trade Unions Assistant Secretary-General for Arab and International Affairs Abdul Karim Yusuf Radhi Mohammed Ali, who discussed programs and services regarding migrant workers in labor-related issues.
Manama is an attractive work destination to many expats because of its very low levels of taxation and liberal working arrangements. Furthermore, there are many diverse opportunities. To work here, you just need a residency visa, work visa, and an ID card.
For these reasons, Filipinos have targeted the kingdom as their work destination. As of 2012, there are over 21,000 documented OFWs and approximately 45,000 Filipinos living in Bahrain.  For the same year, Filipinos have already accounted for 10% of the kingdom's total population of over 1.2 million.
The Post-Arrival Orientation Seminar which is conducted by the Philippine Overseas Labor Office of the Philippine Embassy is aimed at equipping Filipino nationals with the knowledge and cultural background of what it is like working in the foreign country they are deployed to.
And as part of the Philippine government's commitment to nationals working in the kingdom, the Embassy has supported Bahrain's causes such as curbing cases of human trafficking in the region and maintaining its environmental integrity by reducing consumption of single-use plastic wastes.
ALSO READ: Services Offered by Bahrain Philippine Embassy and Overseas Labor Office