In observance of this year's World Day Against Trafficking, commemorated last July 30, The Philippine Embassy in Bahrain reminded everyone once again to help stop human trafficking by reporting it to the authorities.
The Embassy encourages all Filipinos in Bahrain to be vigilant about this atrocious crime, and help end it by reporting to Inter-Agency Council Against Trafficking (IACAT)'s Action line service: 1343. This year's theme is "Isang Bayan, Isang Paninindigan Laban sa Trafficking ng Mamamayan."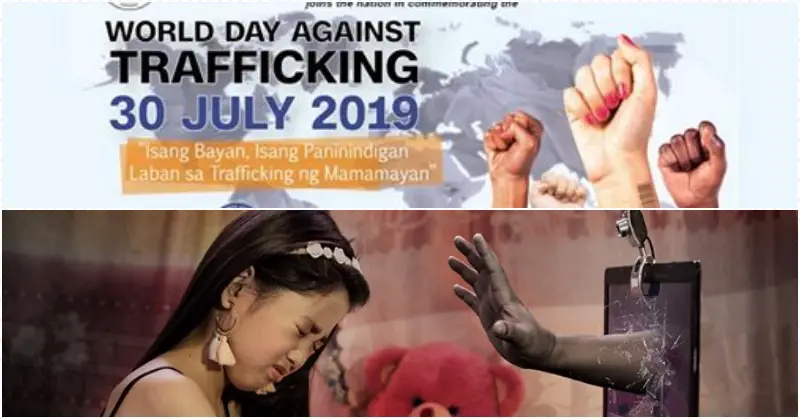 Filipinos in Bahrain Urged to Report Cases of Human Trafficking
Cases of trafficking which the Embassy specifically wants to highlight include those involving Online Sexual Exploitation of Children (OSEC), as well as sex trafficking.
Additionally, as part of the strategies undertaken by the IACAT to raise awareness about this crime, two videos were screened at the SM Mall of Asia IMAX Cinema on August 7, which showed the reality of OSEC in the Philippines. The message in the video conveys that humans, especially children, are not to be treated as commodities.
For his part, Philippine Ambassador to Bahrain Alfonso A. Ver recently commended the kingdom for its commendable efforts against human trafficking. He highlighted the Kingdom's achievement in attaining Tier 1 status in the US Department of State classification of States in Combating Trafficking in Persons.
The TIP report is an analysis that divides nations into tiers based on their compliance with standards outlined in the US Trafficking Victims Protection Act (TVPA) of 2000. Countries with Tier 1 status are those whose governments fully comply with the TVPA's minimum standards.
Of note, Bahrain has achieved the same status for the second consecutive year, and it is the first country in the Middle East and North Africa to achieve it.
Based on the data shared by the Philippine Embassy in Bahrain, there are currently around 50,000 Filipinos living in the Kingdom.
The Philippine Embassy in Bahrain along with the Department of Foreign Affairs (DFA) are ready to extend help to those in need of assistance regarding this matter. Help is also one message away by contacting these facilities through the following social media channels:
The act of human trafficking is considered a modern form of slavery. The act involves recruiting, harboring, transporting, providing or obtaining a person for compelled labor or commercial sex acts through the use of force, fraud or coercion. By educating ourselves about this, we can be more conscious of how we can help raise awareness through social media, our purchases, as well as views of laws regarding labor, recruitment, as well as overseas employment.
ALSO READ: Bahrain Labour Law: Worker's Duties & Accountability