Part of living and working abroad is to keep our documents safe, most especially our passports. But what if our passport suddenly gets lost, stolen, or damaged? Oh no!
ALSO READ: No More Red Ribbon on Authentication Certificates
Have no fear… help is here! The Philippine Embassy in Bahrain can facilitate the replacement of your lost or damaged passport. Aside from passport-related services, it also administers other services, including: issuance of visas, travel documents, solemnization of marriages between Filipino nationals, registration of births and marriages, among others.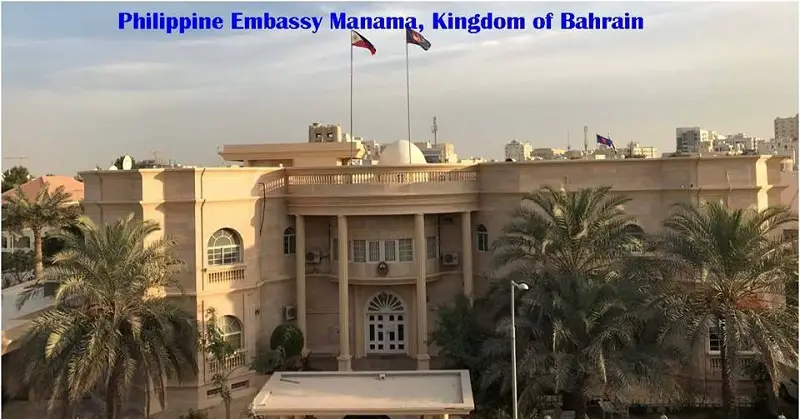 Guide to Replacing Lost or Damaged Philippine Passport
If your passport has been damaged, lost, or stolen in Bahrain, please take note of the following requirements and procedure so that it can be replaced as soon as possible.
Requirements
First and foremost, prepare these documents and fees:
Accomplished Application Form
Photocopy of Lost Passport (if any)
Original and photocopy of Birth Certificate authenticated by Philippine Statistics Authority (PSA)
Original Marriage Contract authenticated by PSA (if married and using married surname)
Original and photocopy of any government-issued ID (e.g. SSS, GSIS, UMID, PRC, OWWA, iDOLE, driver's license, voter's ID, etc.)
Affidavit of Loss in English
Police Report in English
For damaged passport:
Damaged/Mutilated Passport (to be surrendered)
Affidavit of Explanation
Old Passport (MRRP/MRP) Fees:
Passport – BHD 25.000
Affidavit of Loss – BHD 10.340
Penalty for valid lost passport – BHD 16.545
ePassport Fees:
Passport – BHD 25.000
Affidavit of Loss – BHD 10.340
Penalty for valid lost passport – BHD 37.040

Procedure
Once you have gathered all the requirements, go to the Philippine Embassy in Manama. The working hours at the Consular Section are from 8 am to 3 pm, Sundays to Thursdays.
Replacement of a lost or damaged passport will be treated as a new application. There will be a 15-day waiting period to enable the Embassy to verify the issuance of the lost passport with the concerned authority. Once it is verified, check to make sure that all your information is correct, have your biometrics (e.g. photograph, fingerprints) captured, and pay the fees. Don't forget to keep the receipt!
Wait for your new passport (processing time is around) 28-60 days. The Embassy regularly posts the list of passports that can be claimed on its Facebook page, so be sure to check it often. Bring your payment receipt and a valid ID upon claiming your new passport.
Additional Reminders
Personal appearance is a must for all applicants.
Wear proper attire. Sleeveless clothing, spaghetti-strapped tops, sando, tube tops, plunging necklines, and the like are prohibited.
Earrings and colored contact lenses are not allowed during biometrics capture.
Passports that are not claimed beyond six (6) months will be canceled.
For your reference, here's a list of services rendered at the Philippine Embassy in Bahrain.
Contact Information – Philippine Embassy in Bahrain
Address: Villa No. 939, Road 3220, Block 332, Mahooz, Manama, Kingdom of Bahrain
Telephone: 1772-1234
Email: manamape@batelco.com.bh / manama.pe@dfa.gov.ph
Website: https://manamape.dfa.gov.ph/
Google Map:
DISCLAIMER: The above guide is presented for information-sharing purposes only. The requirements, fees, and procedure may change anytime. To know more about how to replace your lost, stolen, or damaged Philippine passport, please visit the official website of the Philippine Embassy in Bahrain.
ALSO READ: How to Renew Philippine Passport in Bahrain (for Minor Applicants)