There are thousands of foreign workers living in Bahrain, and just like in other countries, they are vulnerable to exploitation and trafficking. Fortunately, most embassies or diplomatic missions provide help in such cases. The Philippine Embassy, for instance, urges overseas Filipino workers (OFWs) in the Kingdom to report cases of human trafficking.
In addition, the Kingdom of Bahrain has mandated certain authorities to address exploitation and human trafficking and issues. The Labour Market Regulatory Authority (LMRA), for example, has established a national trafficking hotline as well as the Expat Protection Centre and Shelter for human trafficking victims.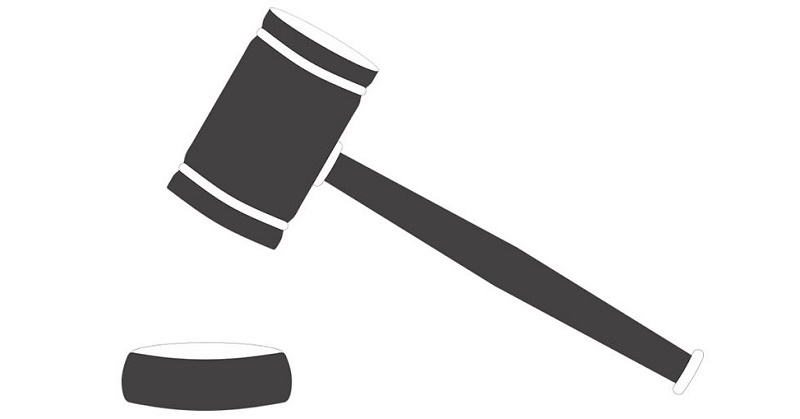 Guide to Reporting Human Trafficking Cases in Bahrain
The LMRA states the following as indicators of exploitation and trafficking:
Making false employment promises to an applicant;
Irregular or non-payment of a worker's wages;
Not giving days off and making a person work excessive hours;
Not providing a person with adequate health care access;
Subjecting a person to inhumane living conditions;
Restricting a person's freedom, physically and/or mentally;
Limiting a person's contact with family and friends;
Taking possession of a person's identification documents;
Subjecting a person to threats or blackmail;
Physical and/or psychological abuse of a person;
Making a person work despite illegal status; and
Forcing a person to work in order to pay off a debt.
Based on this list, the LMRA urges victims and/or witnesses of exploitation and trafficking to call the national trafficking hotline 995, or to go directly to the Expat Protection Centre and Shelter, which is located in Northern Sehla.
The Expat Protection Centre and Shelter
In 2015, the LMRA launched the Expat Protection Centre and Shelter to help foreign workers. By establishing this centre, the government of Bahrain has expressed its commitment to preserving and protecting the rights of all foreign workers in the Kingdom.
The LMRA itself plays a vital role in regulating the workforce, and has helped thousands of foreign workers since its inception in 2006. Due to the fact that all declared victims of trafficking in Bahrain have been foreign workers, the authority has led efforts to protect them, in line with its 2030 Vision of putting an end to cross-border crime as well as human trafficking.
Notably, the Expat Protection Centre and Shelter functions by identifying, supporting, and following-up cases of human trafficking victims. It provides complete services to victims and even potential victims of exploitation and trafficking. Specifically, the centre offers medical services and mental health services, along with legal counseling and assistance.
In particular, the centre extends mental health services in coordination with social researchers. Likewise, it provides people with legal advice, first by introducing them to their rights, then by instructing how they can obtain these rights. The centre also assists people toward reaching settlements, or — when necessary — toward initiating legal procedures in court.

More than 25,000 Cases Helped in the Kingdom
As of January 2020, the Expat Protection Centre and Shelter has addressed more than 25,000 cases since its inception, News of Bahrain reported. Most of these cases had been filed by Asian workers, with officials saying that this was "understandable due to the large number of Asians living in the Kingdom who are part of the workforce."
That being said, officials also mentioned that cases involving African nationalities had not been easy to resolve, because some African countries did not have embassies or diplomatic missions in the Kingdom.
Conduct of Training on Fighting Human Trafficking
Aside from directly helping the victims of human trafficking, the Expat Protection Centre and Shelter has also become a "Regional Centre of Excellence" for capacity building in the fight against human trafficking. This was initiated last year by the Kingdom of Bahrain, in coordination with the United Nations Office on Drugs and Crime (UNODC), Bahrain News Agency reported.
According to the UNODC Representative for GCC, Dr. Hatem Aly, they had already been working with the National Committee to Combat Trafficking in Persons (NCCTIPs) in Bahrain for several years now. He also said that the centre is considered "a quantum leap" in the field of fighting against human trafficking in the region.
Basically, the Expat Protection Centre and Shelter would serve as a platform for setting standards on training for fighting human trafficking in the Middle East and North Africa (MENA) region. It would also enable different experts in the field to exchange their knowledge and experiences.
The Memorandum of Understanding (MOU) regarding the initiative was signed by Dr. Aly and Mr. Ausamah Alabsi, CEO of the LMRA and Chairman of the NCCTIPs. During its signing, Mr. Alabsi discussed the measures taken by the Kingdom of Bahrain to combat human trafficking, as well as to create a safe working environment for expatriates in the Kingdom.
With all of these efforts, the Kingdom of Bahrain was able to maintain a "Tier 1" ranking in the annual Trafficking in Persons Report by the US Department of State. Notably, Bahrain happens to be the only country in the region to have reached this ranking level. And because of the Kingdom's Tier 1 ranking, Mr. Alabsi shared that there has been an increase in delegates from regional governments that want to observe Bahrain's anti-trafficking efforts firsthand.
Indeed, the Expat Protection Centre and Shelter plays an important role in fighting against human trafficking and protecting vulnerable persons — such as foreign workers — in Bahrain. In the future, Mr. Alabsi envisions that the centre would boost its expertise by having government officials become UNODC-certified trainers.
Once again, in case you are a victim of human trafficking, or know anyone who is a victim, please do not hesitate and contact the national trafficking hotline by dialing 995. Better yet, proceed directly to the Expat Protection Centre and Shelter in Northern Sehla, report your case, acquire legal advise, and basically get immediate help. In addition, here is a list of emergency numbers and hotlines in Bahrain, for your reference.
DISCLAIMER: The above guide is presented for information-sharing purposes only. For more information about how to report exploitation and human trafficking cases in Bahrain, please visit the official website of the Labour Market Regulatory Authority (LMRA) in the Kingdom.