Are you a planning to visit Bahrain as a tourist anytime soon? Or perhaps you are an expat in the Kingdom, planning a vacation to your home country? Either way, there is one thing that you shouldn't miss getting during your trip or stay in Bahrain: souvenirs.
ALSO READ:  List of Shopping Malls in Bahrain
Aside from being a land of great work opportunities, the Kingdom of Bahrain is among the most popular tourist destinations in the region. It also offers plenty of shopping opportunities, including malls as well as traditional markets where you can buy a wide variety of products.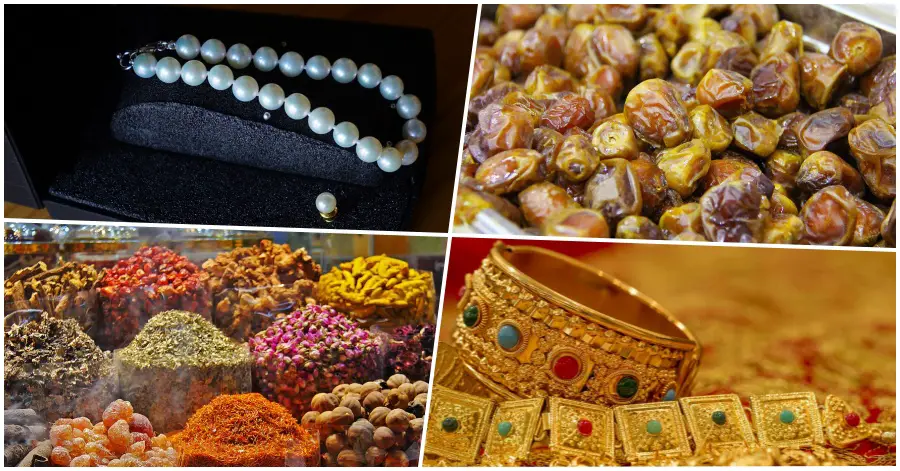 List of Gifts and Souvenirs to Get in Bahrain
When in Bahrain, be sure to get souvenirs that would remind you of the Kingdom, even after you leave. These would also make ideal gifts for your family and friends back home. Below is a list of some must-have souvenirs from Bahrain:
1. Abayas and Scarves
The abaya is a traditional, loose-fitting garment worn by Arab women, including Bahrainis. It is the perfect souvenir and would make a wonderful addition to your wardrobe! You can buy abayas in most malls and souks (or traditional markets) across the Kingdom. Along with the abaya, be sure to get a matching scarf as well.
2. Bakhoor
As soon as you enter a souk, you will be greeted by relaxing aromas and smells wafting from bakhoor. Basically, bakhoor is a type of incense that is derived from the wood chips of fragrant trees. It is often used for special occasions like weddings and religious ceremonies, but is also popular for everyday use at home. You can buy bakhoor in souks and malls, too.
3. Perfumes
Did you know that Bahrain has been called as the Kingdom of Perfumes? This is because there are plenty of perfumers here who are experts in creating scented oils in wonderful aromas. These are usually packaged in beautiful bottles that would make exquisite gifts for your loved ones!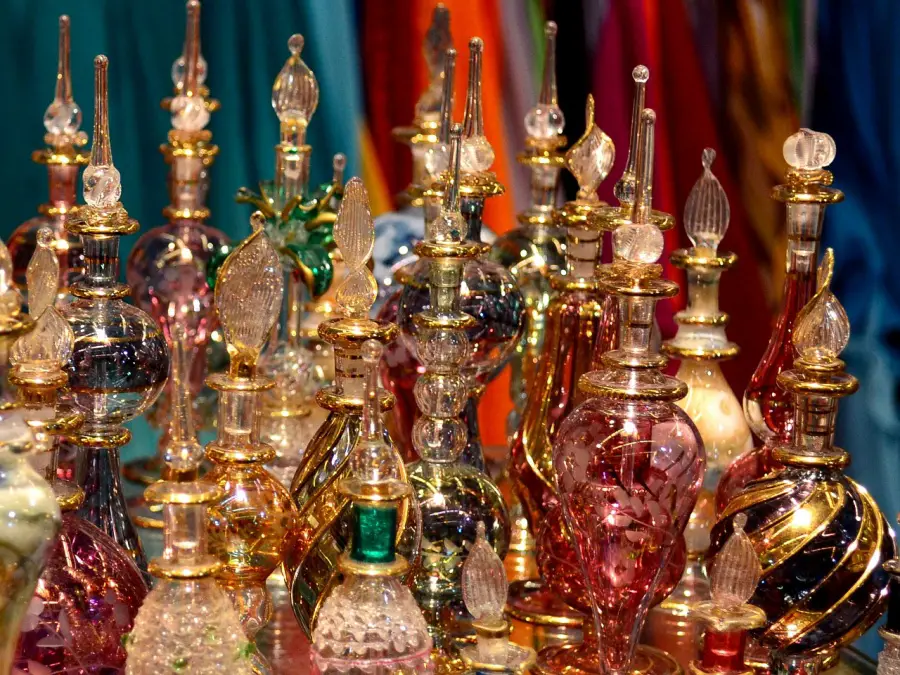 4. Dates
Dates are common not only in Bahrain, but also other countries in the Middle East. The fruit is known for its sweet, delicious taste as well as health benefits, including properties that can aid digestion. The fruit also plays a cultural role; it is taken by Muslims to "break" their fast during Ramadan, and is often given as a gift between friends and colleagues.
You can buy fresh dates from most local markets in Bahrain. Preserved dates are also available in souks and malls, coming in different varieties and packaging. There are chocolate dates, dates with fruit, dates with nuts, and date jam, among other products. In particular, the Bateel brand of dates is popular in the Kingdom and in nearby countries, too.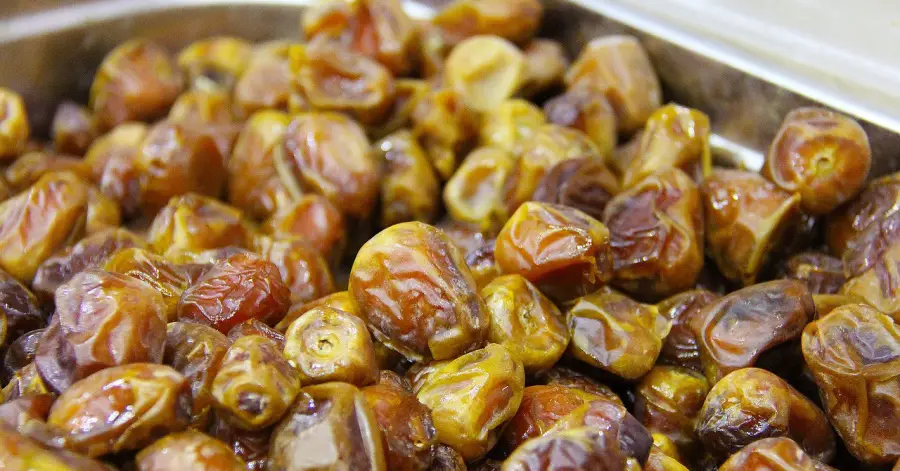 5. Dried Fruits and Nuts
Aside from dates, there is also a wide range of dried fruits and nuts in Bahrain. They are usually consumed as snacks or added as ingredients to desserts and various dishes. Some of the most common dried fruits are apricots, ginger, mango, pineapple, and raisins. You will also find lots of almonds, pistachios, and cashews, along with pumpkin seeds, sunflowers seeds, and more. These products are available in souks, malls, and most retail outlets.
6. Gold
There are many shops that sell premium quality gold in Bahrain, available in traditional as well as contemporary designs. In particular, Gold City in Manama Souk features numerous shops where you can buy 21-karat and 24-karat gold, among other precious jewellery. You can purchase a ready-to-wear piece, or you could request for a custom-made piece as a souvenir. Gold pieces may also be studded with pearls, diamonds, and other precious gems.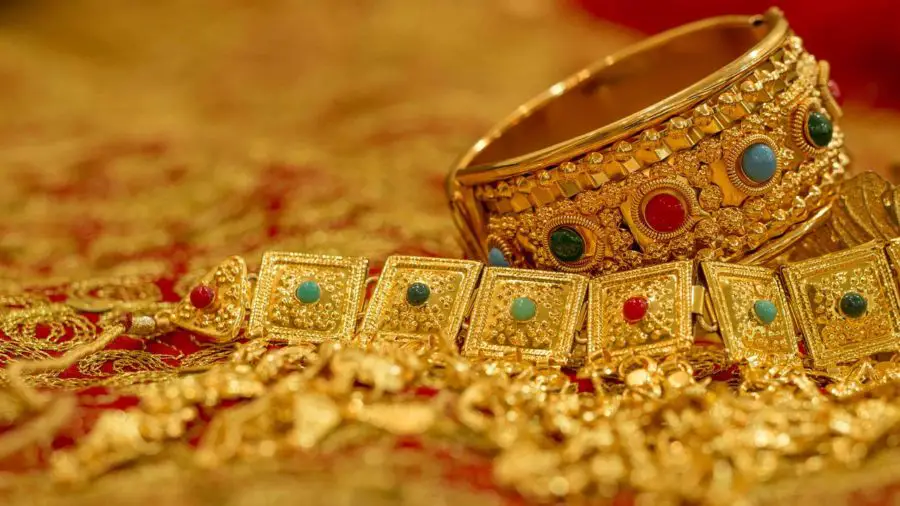 7. Handicrafts
Local handicrafts such as woven baskets, tapestry, wall hangings, pottery, stained glass mosaics, and wood work are usually available in most souks in Bahrain. You could also pay a visit to Al Jasra Handicraft Centre, a handicrafts museum where you can learn more about the traditional arts forms and products in the Kingdom.
8. Pearls
The pearling industry thrived and supported the Bahrain economy until the 1930s, and the Kingdom has even been called as the Gulf of Pearls. These days, there are still a few pearl divers and shops that offer local pearls. You can buy pearl jewellery in malls and shops, including the Manama Souk. Notably, Al Fardan Jewellery, Al Mahmood Pearls, Mannai Jewellery, and Mattar Jewellers are popular names when it comes to buying pearls and pearl-studded jewellery in Bahrain.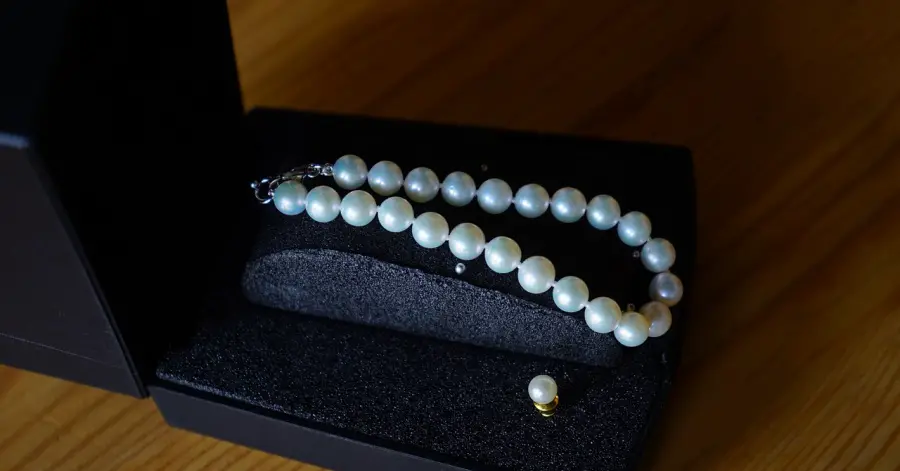 9. Pottery
As mentioned earlier, pottery is among the local handicrafts that you will find in Bahrain. Pottery designs here are beautiful, unique, and detailed, which is truly amazing especially since the art form has been around since ancient times, passed from generation to generation.
If you go to the traditional village of A'ali, you will find plenty of beautifully crafted pots, lamps, pitchers, coin banks, and more. Indeed, Bahraini pottery would make the perfect souvenir; you can display these at home or give them as presents for your family and friends!
10. Rugs
Rugs in the Middle East are famous for their intricate designs, beautiful colours, and weaving techniques. These will definitely make an elegant addition to your home! You can buy authentic rugs in most souks, along with other local homewares and antiques.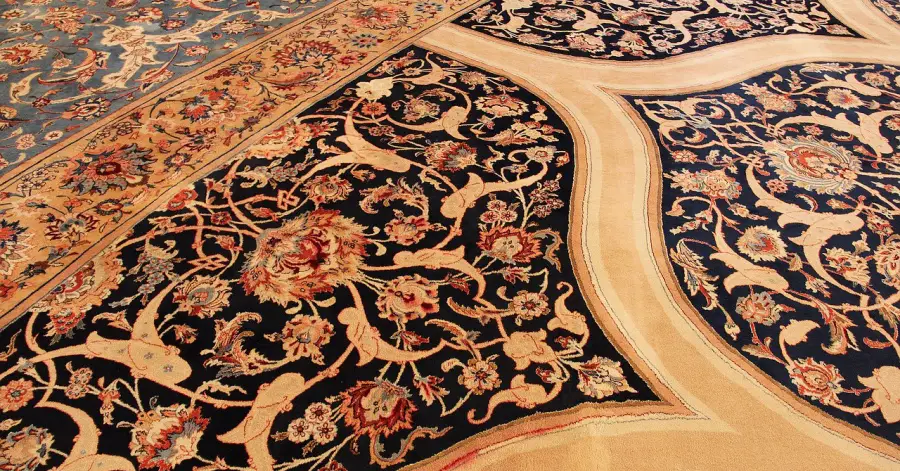 11. Spices
If you love to cook, or if you have a family member at home who enjoys creating delicious dishes, why not buy some local Bahraini spices? Among the most common ones you will find are bzaar, cardamom, cinnamon, cumin, curry powder, saffron, and turmeric. You can buy these by the kilo from local vendors in the souks, although spices also come in packages that are sold in most malls and retail shops. Using these spices, you can enjoy Bahraini flavours, wherever you may be!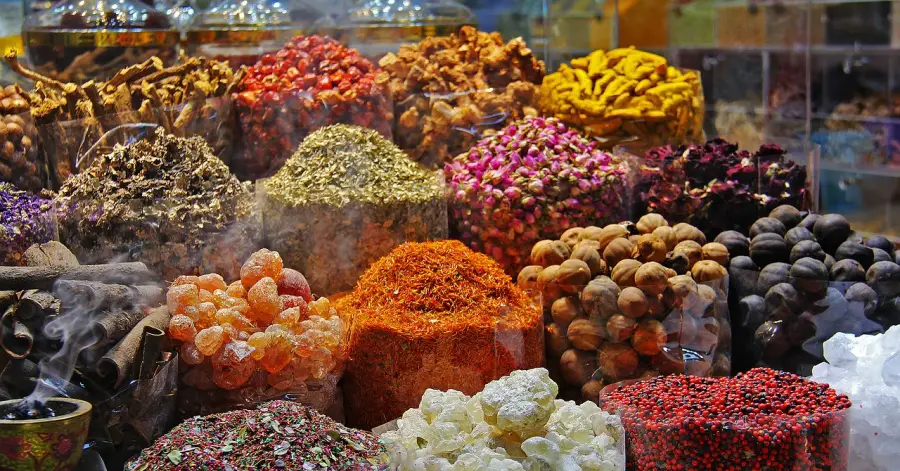 Whether you are a tourist, visitor, or an expat resident in Bahrain, be sure to take a piece of the Kingdom with you whenever you leave the country! After all, no matter how long or short your stay in Bahrain, it is always great to have a souvenir to remind you of this beautiful country.
READ NEXT: 12 Free Things to Do in Bahrain