There is never a dull moment in Bahrain, as there many places to see and things to do in the Kingdom. These include sights and sounds that you can enjoy for free or at minimal cost!
ALSO READ: El Mercado, A Must-Visit in Bahrain
For today's post, we have gathered 12 things that you can do for free (or almost free) in Bahrain. From cultural landmarks to nature views, from sports destinations to traditional markets… take note of these low-budget activities that you can try!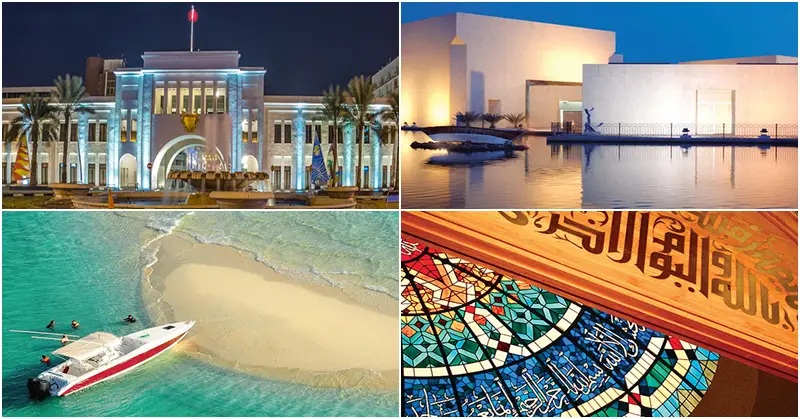 Things to Do for Free or at Minimal Cost in Bahrain
When in Bahrain, it doesn't hurt to have money for travel and leisure. But what if you are on a limited budget? Worry no more, as here are some low-budget suggestions!
#1 – Have a fun day out with the camels.
Visit the Royal Camel Farm at Janabiyah for a fun day of "hanging out" with the camels. That's right! There are around 600 camels here that you pose for pictures with, and even feed! The farm is open every day from 8 am to 5 pm.
#2 – Explore the Bahrain International Circuit.
You don't have to be a Grand Prix racer to experience the Formula 1 Track at Bahrain International Circuit! For just BHD 6.5, you can join a guided tour every Tuesday, Thursday, and Sunday. Cool!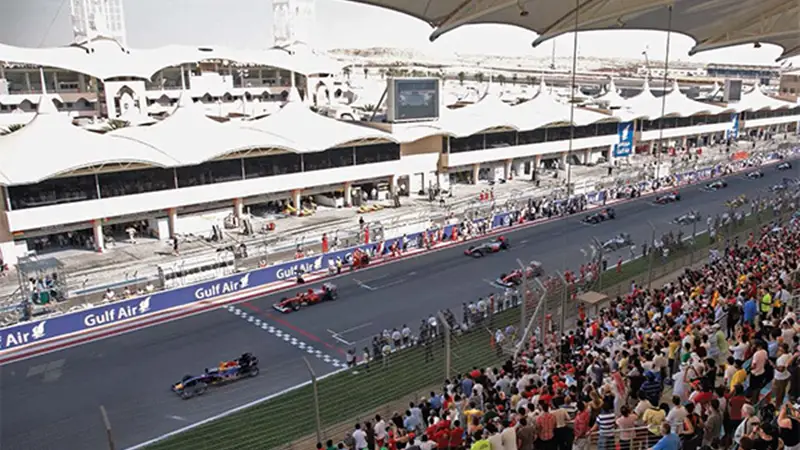 #3 – Attend a free concert.
Every year, Bahrain hosts the International Music Festival, which offers free gigs! For one week in October, the event features performances by local and international artists.
#4 – Relax in a public park.
There are quite a number of public parks around Bahrain, such the Dohat Arad Park in Muharraq. Here, you can go for a jog, read a book, or simply enjoy the refreshing view!
#5 – Discover the largest mosque in Bahrain.
The Al Fateh Grand Mosque is a must-visit when you're in Bahrain. Join a guided walk tour during the week (Saturday to Thursday) for an educational experience about Islam in the Kingdom.
#6 – Gaze upon the Tree of Life.
The Tree of Life is a centuries-old tree off Musakar Highway, between Awali and Riffa. Nobody knows exactly how this tree has survived for so long — given that there are no other plants around… but it certainly makes for an interesting trip!
#7 – Learn about Bahrain's history and culture.
Head to the Bahrain National Museum to learn about the Kingdom's history and culture. Situated in Manama, the museum is open from Wednesdays to Mondays, between 10 am and 6 pm.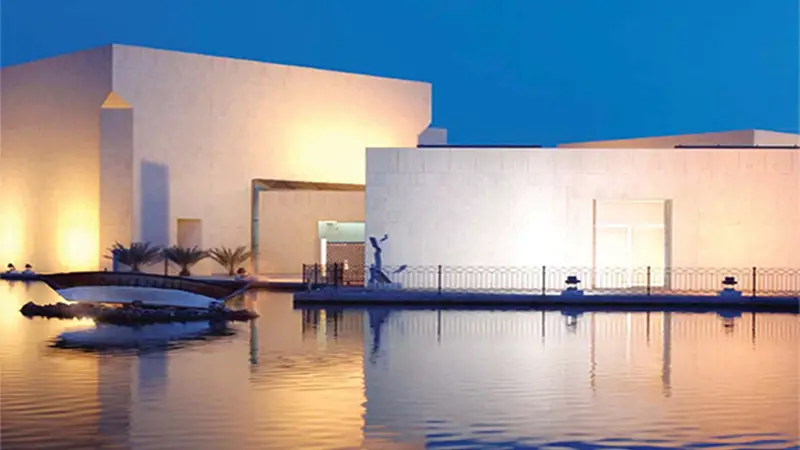 #8 – Check out Bu Maher Fort.
After visiting the museum, buy a boat ticket for just BHD 1 and go to Bu Maher Fort. Dating back to the 1840s, the fort is one of the Kingdom's most important landmarks. What's more, the boat ride itself will treat you to awesome views of the Manama skyline!
#9 – Learn more about Islam.
Islam plays a significant role in the history, culture, and daily life in Bahrain. Take this opportunity to learn more about it at Beit Al-Qu'ran, which houses Islamic art and manuscripts — including old Qu'rans. Located in Manama, it is open every Saturday to Wednesday (9 am to 1 pm, 4 pm to 1 pm) and Thursday (9 am to 1 pm).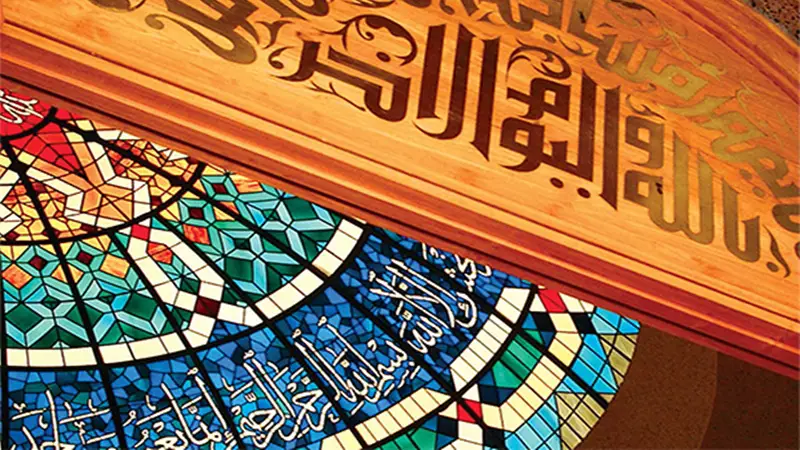 #10 – Have some fun in the sun.
There are plenty of public and private beaches around Bahrain where you can have some fun in the sun! There's Al Jazayer beach (public) in Zallaq, the Solymar beach (private) on Amwaj Islands, and many more!
#11 – Sail to Al Dar Islands.
Speaking of beaches, another place to visit would be Al Dar Islands, which you can reach by taking a boat trip from Sitra Fisherman Port. Here, you can relax at the beach, go fishing, kayaking, and even dolphin watching! During weekdays, the boat ride costs BHD 5 for adults and BHD 2 for kids; on weekends, the costs are BHD 8 per adult and BHD 4 per child.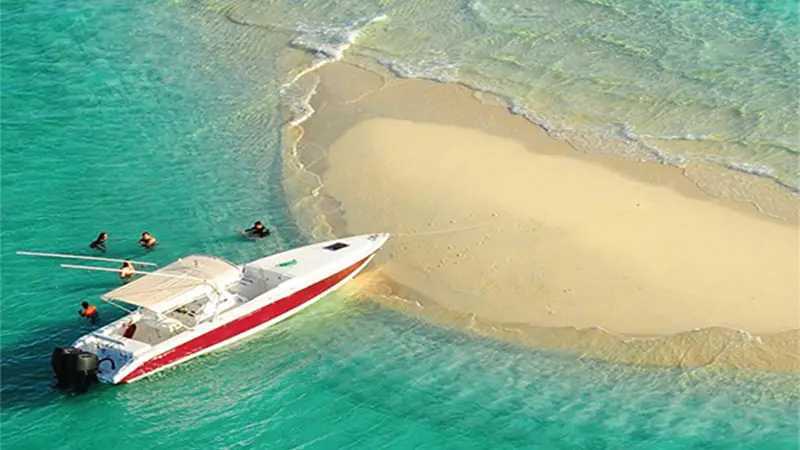 #12 – Do some bargain shopping.
You haven't been to Bahrain if you haven't gone bargain shopping at Manama Souq, which features textiles, handicrafts, local food, and souvenirs. It is fronted by the historic Bab Al Bahrain, which used to house government offices of the Kingdom.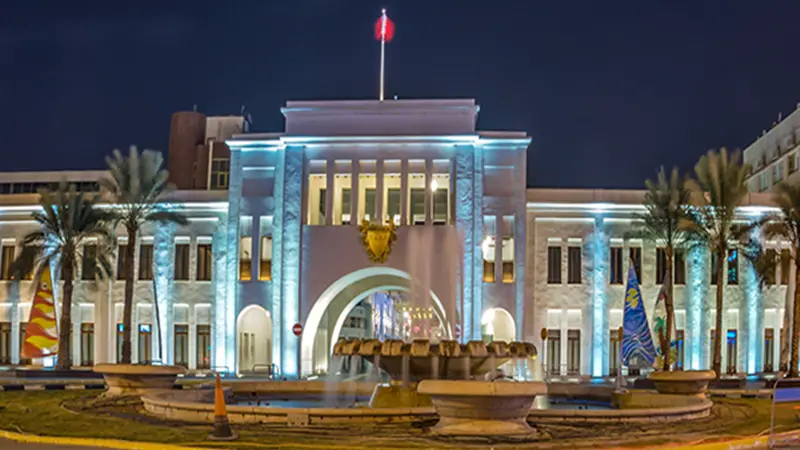 ALSO READ: A Visit to Al Areen Wildlife Park and Reserve Bahrain
By keeping this list in mind, you'll never have to worry about low-budget activities again! And speaking of saving money, it helps to know where you can buy groceries and other household items…. so here's a list of supermarkets in Manama that you should check out!