The BBK or was formerly known as The Bank of Bahrain and Kuwait is one of the top banks in the kingdom of Bahrain and the State of Kuwait. The name This bank was established in 1971. The general public and the government of Bahrain are its main shareholders.
Also Read: List of Khaleeji Commercial Bank Branches and ATMs in Bahrain
This bank's pride is being able to deliver a full range of deposit, lending, investment, and treasury services to different sectors. Through the years, they have established a number of subsidiaries.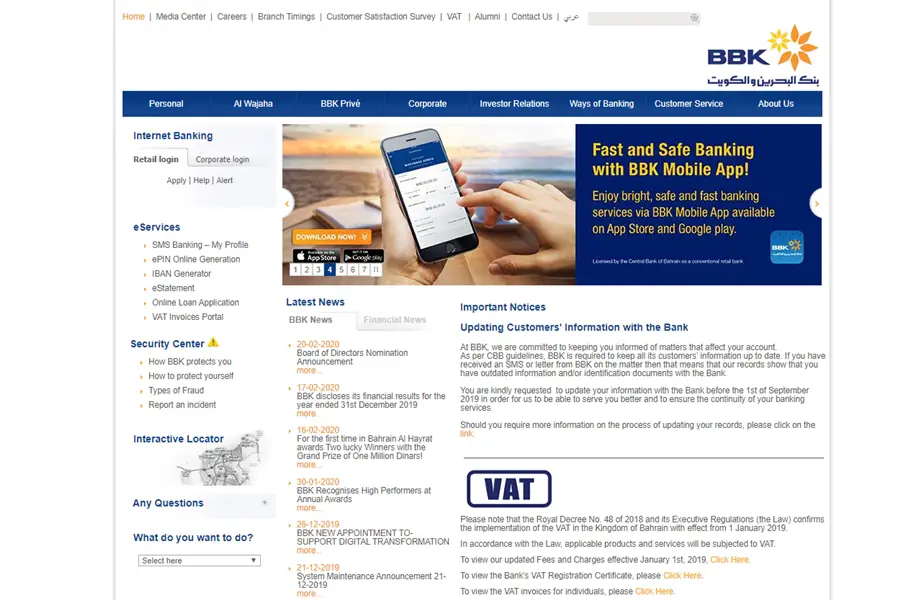 BBK Branch and ATMs in Bahrain
Below is the list of BBK found in Bahrain, including their address location. So it will be easier for you to check if the branch is in your area, please do a "CTRL+F" search on your keyboard and type the bank name or location.
BBK Lite Hidd
Location: Shop 5, Road 1529, Block 115, Hidd
Branch Head
MD Arman Mustafa
SAT – Thu, 10 AM – 9 PM ( Fri 1 PM – 9 PM)
Contact Info
Tel:+973 69990091 – 92
Fax: none
Email:feedback@bbkonline.com
BBK Lite Manama
Location: Building 177, Shop 175, Entrance 77, Manama
Branch Head
Nijam Uddin
Sun – Sat, 10 AM – 9 PM
Contact Info:
Tel:+97317208832
Fax:+97317224013
Email:feedback@bbkonline.com
BBK Lite Ras Zuwayed
Location: Building 1732, Road 5230, Block 952, Ras Zuwayed
Branch Head
MD Arman Mostafa
Sun – Sat, 10 AM – 9 PM
Contact Info:
Tel:+97317641116
Fax:+97317178216
Email:feedback@bbkonline.com
BBK Lite Riffa
Location: Shop 1526 , Road 531 , Block 905 , Riffa
Branch Head
Chanthu Navaneeth
Sun – Sat, 10 AM – 9 PM
Contact Info:
Tel:+97317212880
Fax:+97317006864
Email:feedback@bbkonline.com
BBK Lite Salmabad
Location: Building 324, Road 415, Block 704 Salmabad
Branch Head
Vishnu Ganesh Babu
Sun – Sat, 10 AM – 9 PM
Contact Info:
Tel:+97317280524
Fax: none
Email:feedback@bbkonline.com
BBK lite Tubli
Location: Tubli Center Building, Shop 1286 B
Branch Head
Hensilin Vinu
Sat – Thur 10 AM – 9 PM, Fri 1 PM – 9 PM
Contact Info:
Tel:+97317312128, +97317312129
Fax: none
Email:bbklite@bbkonline.com
Exhibition Road Financial Mall
Location: Exhibition Road
Branch Head
Saturday to Wednesday:
8.00 am – 5.00 pm
Contact Details
Tel:+973 17207777
Fax: none
Email:feedback@bbkonline.com
Hamad Town Branch
Location: Rowdha Shopping Centre, Roundabout 10
Branch Head
Jassim Salman
Saturday to Wednesday:
8.00 am – 5.00 pm
Contact Info
Tel:+973 17207777
Fax: none
Email:feedback@bbkonline.com
Manama Branch
Address
Lulu Shopping Centre
Branch Head
Eman Abbas
Saturday to Wednesday:
8.00 am – 5.00 pm
Contact Info:
Tel:+973 17207777
Fax: none
Email:feedback@bbkonline.com
Muharraq Suq Financial Mall
Location: Next to Al Hala Club
863 Sh. Isa Avenue Muharraq Town 216
Branch Head
Sumaya Ali Salman
Saturday to Wednesday:
8.00 am – 5.00 pm
Contact Info:
Tel:+973 17207777
Fax: none
Email:feedback@bbkonline.com
Riffa Financial Mall
Location: Riffa Road
Branch Head
Khalid Rasheed
Saturday to Wednesday:
8.00 am – 5.00 pm
Contact Details
Tel:+973 17207777
Fax: none
Email:feedback@bbkonline.com
Sanad Branch
Location: l Esteglal Highway
Branch Head
Fatima Al-Aamer
Saturday to Wednesday:
8.00 am – 5.00 pm
Contact Info:
Tel:+97317207777
Fax: none
Email:feedback@bbkonline.com
Seef Mall Branch
Location: First Floor, Gate 1
Branch Head
Shaima Malallah
Saturday – Wednesday 8 am – 5 pm
Contact Info:
Tel:+973 17207777
Fax: none
Email:feedback@bbkonline.com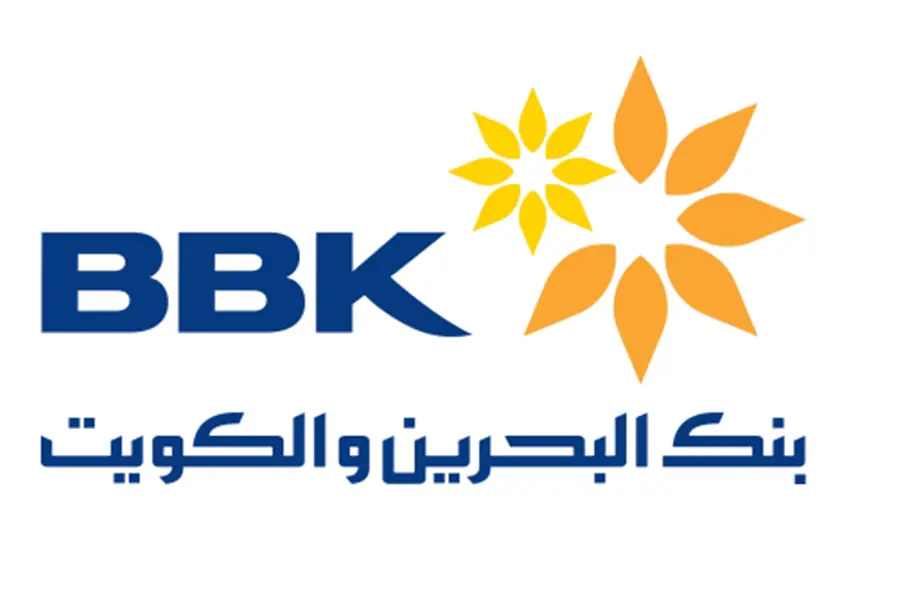 List of BBK ATMs Locations in Bahrain
Hamad Town,
Location:  Roudabout 22
Branch Timing
Available 24 hours
Contact Details
+973 17207777
East Riffa
Location: Shop 339, Sh. Isa Avenue 5, Block 907 , East Riffa
Branch Timing
Available 24 hours
Contact Details
+973 17207777
Al-Reem Centre
Location: Shop No. 13A-1, Bukuwarah 923, East Riffa
Branch Timing
Available 24 hours
Contact Details
+973 17207777
Sanad
Location: Next to Ruyan Pharmacy, Building 2212,
Road 4566, Block 745, Sanad
Branch Timing
Available 24 hours
Contact Details
+973 17207777
Jid Ali
Location: Road 2165
Branch Timing
Available 24 hours
Contact Details
+973 17207777
Juffair
Location: Manama Club
Branch Timing
Available 24 hours
Contact Details
+973 17207777
Manama Plaza
Location: Near Nasser Pharmacy
Branch Timing
Available 24 hours
Contact Details
+973 17207777
Bahrain Mall
Location: Opposite of Geant Hypermarket
Branch Timing
Available during Shop opening hours
Contact Details
+973 17207777
Al Aali Shopping Complex
Location: 1st Floor Next to Hawaj
Branch Timing
Available during Shop opening hours
Contact Details
+973 17207777
Bahrain International Exhibition & Convention
Location: Hall 1
Branch Timing
Everyday 8.00 am – 10.00 pm
Contact Details
+973 17207777
City Centre
Location: Gate 3
Branch Timing
Available 24 Hours
Contact Details
+973 17207777
Lulu Shopping Centre
Location: Main Gate
Branch Timing
Available during mall opening hours
Contact Details
17207777
Lulu Shopping Centre
Location: Main Gate
Branch Timing
Available during mall opening hours
Contact Details
17207777
Manama
Location: Flat 12, Entrance 77, Government Avenue
Branch Timing
Contact Details
+97317207777
Sh. Isa Avenue – near Abdulla Kamal Clinic
Location: Shop 226, Building 882, Road 330, Block 307, Manama – Sh. Isa Avenue
Branch Timing
Available 24 hours
Contact Details
+973 1720777
Directorate of Immigration and Passport
Location: Inside Immigration Lobby
Branch Timing
Avaiable during opening hours
Contact Details
+973 17207777
Avenues Mall
Location: Gate 5
Branch Timing
During mall shopping hours
Contact Details
+97317207777
King Hamad University Hospital
Location: Branch Timing
Available 24 hours
Contact Details
+973 17207777
Arad
Location: Road 29, Block 240
Available 24 hours
Contact Details
+973 17207777
Bahrain International Airport
Location: Arrivals in the First floor
Available 24 Hour
Contact Details
+973 17207777
Samaheej
Location: Samaheej Club
Available 24 hours
Contact Details
+973 17207777
Dragon Mall
Location: Gate 12
Branch Timing
Available during Mall opening hours
Contact Info: +973 17207777