When it comes to buying the latest in fashion, electronics, and various items, there are plenty of shopping destinations in Bahrain. But if you are a Filipino national looking for food, cosmetics, apparel, and other products that are made in the Philippines, where can you go?
Worry no more, because in this article, we have gathered a list of places in Bahrain where you can buy Filipino products. Some of these are big supermarket chains, while others are smaller grocery stores and outlets offering our favorite Pinoy products. We have also included a couple of websites that sell Philippine-made products online.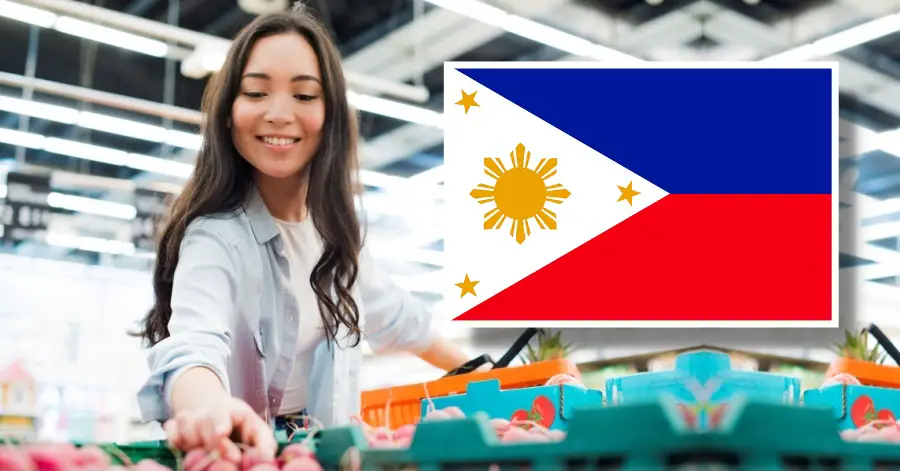 Places to Buy Filipino Products in Bahrain
Without further ado, here is a list of stores in Bahrain where you can easily purchase your favorite snack, beauty product, kitchen staples, and other items from the Philippines:
1. Ambrocio's Filipino Food Stuff
As the name suggests, this is a store selling Filipino food and snacks. It's basically a mini grocery store, located just across Ten Cups Restaurant in Ras Ruman. Here, you will find popular Filipino snacks such as Chippy, Nova, Piattos, Bread Stix, and Butter Coconut!
Ambrocio's Filipino Food Stuff also offers Filipino delicacies that you might not find easily elsewhere. They have fresh miki, tinapa, balut, tofu, and even chicken feet! The store also has branches in Riffa and Tubli, so Pinoys there can easily buy these products. Yay!!
Address: Building 119, Road 373, Block 306, Manama, Bahrain
Telephone: +973 3710 7773
Email: ellagnzls80@gmail.com
Facebook: https://web.facebook.com/AmbrocioFilipinoBahrain/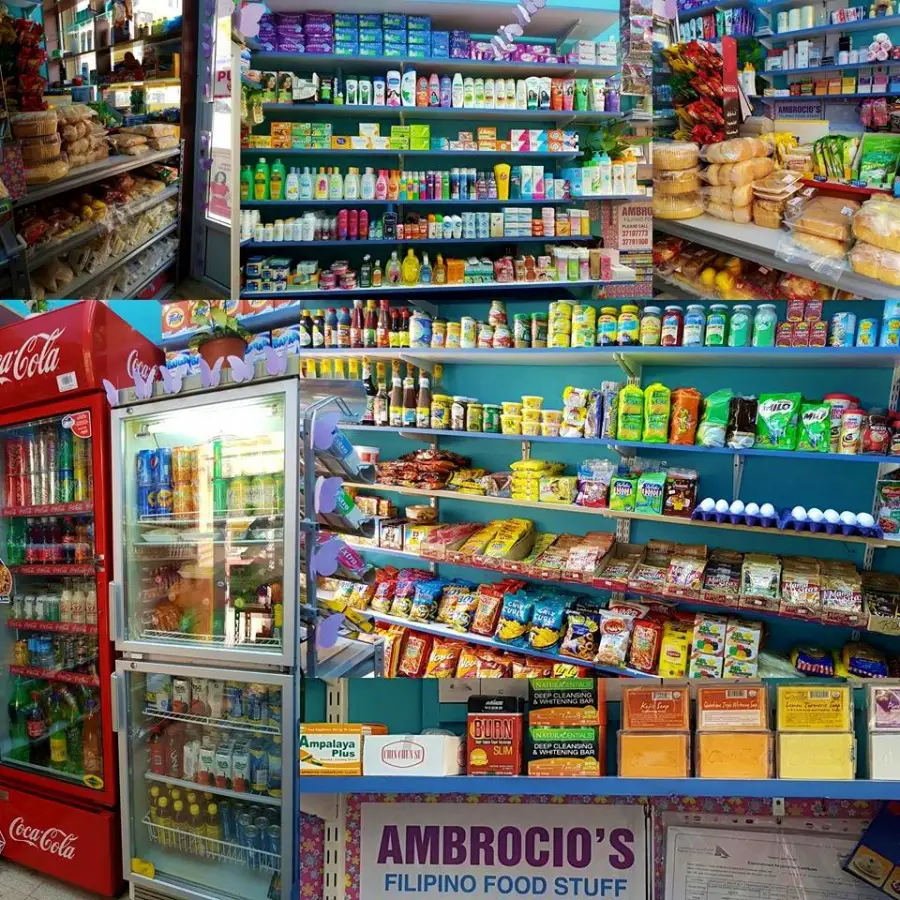 2. Kabayan Mini Mart Bahrain
"Kabayan" is such a nice Filipino word, don't you think? It truly reminds you that you are not alone, that there are fellow Pinoys or "kabayans" around you, even if you are abroad. Indeed, the Kabayan Mini Mart is a place where you can also be reminded of our home sweet home.
Situated near Sacred Heart Church in Manama, Kabayan Mini Mart is dubbed as "a complete Filipino store." It offers numerous familiar food brands, including Bear Brand, Kopiko, Ligo, Lucky Me, Skyflakes, Alaska, Milo, Ding Dong, and Cheez Whiz. The store also has an array of bath and beauty products, namely: Ponds, Brilliant, Belo, Bench, Rexona, and Cream Silk.
Address: Near Sacred Heart Church, Manama
Telephone: +973 3544 7459
Facebook: https://web.facebook.com/kabayanminimartbahrain/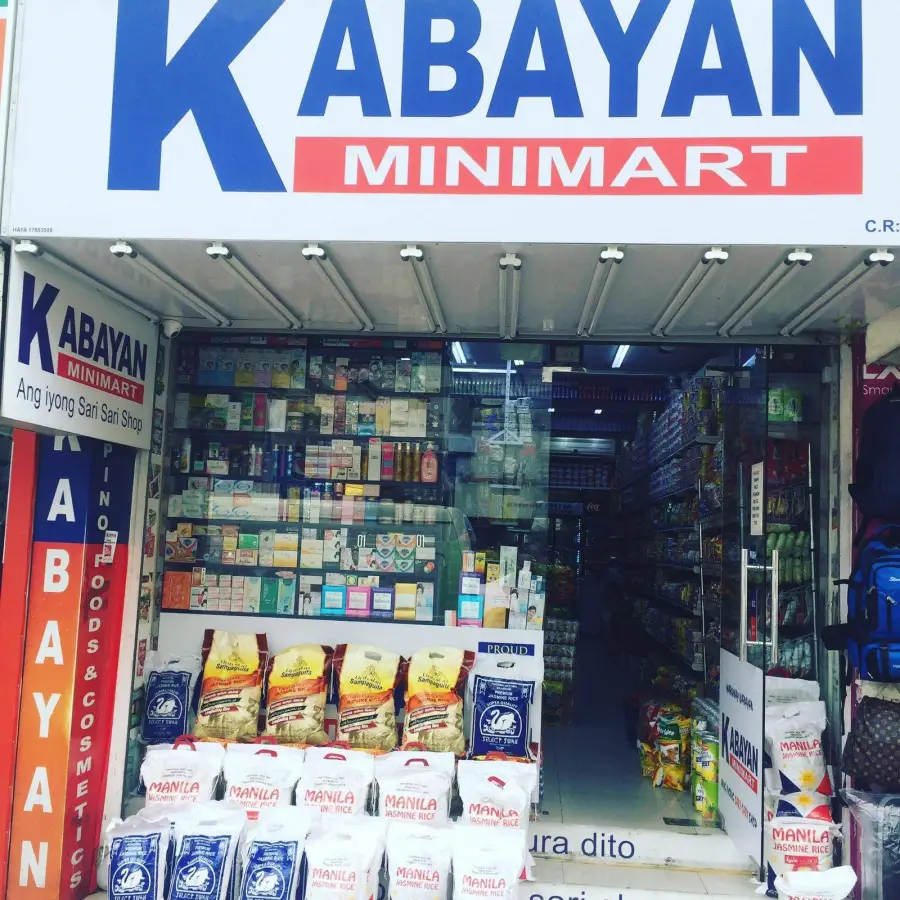 3. Lulu Hypermarket
Lulu Hypermarket is one the biggest names in the retail industry, with numerous branches in the United Arab Emirates (UAE), Bahrain, and other countries across the GCC. The store also has operations in Egypt, India, Malaysia, and Indonesia. Owned by Lulu Group International and having over 218 stores in several countries, it is aptly described by the tagline, "Lulu, where the world comes to shop."
Filipinos in Bahrain would be happy to know that there is a huge number of Filipino products available at Lulu Hypermarket. A quick look at the store's website reveals 100+ Filipino products, which you can buy in-store or through their online platform. These include a wide variety of Pinoy snacks, grocery items, and kitchen staples.
Locations: Branches at Dana Mall, Juffair Mall, and Galleria in Manama; Muharraq; Hidd; Sar; Riffa; and Ramli Mall
Telephone: +973 1755 8320
Email: customerservicebh@luluhypermarket.com
Website: https://www.luluhypermarket.com/en-bh
Facebook: https://www.facebook.com/LuLuHypermarketBH
4. Philippine Castle for Food Stuff
Located in Manama, Philippine Castle for Food Stuff is actually a store and restaurant in one. They sell beauty products such as Eskinol, Bench, and Belo, alongside Filipino delicacies like biko, balut, penoy, and itlog na maalat (salted egg)! Meanwhile, the "Resto Grill" serves lechon manok, lechon kawali, crispy pata, lechon belly, and pork barbecue. Yum!
Aside from the branch in Manama, there's a "Philippine Castle Convenience Store and Restaurant" in Riffa as well.
Address: Um Al Hassam Ave., Manama, Bahrain
Telephone: +973 3304 0899
Facebook: https://web.facebook.com/fiLcasT/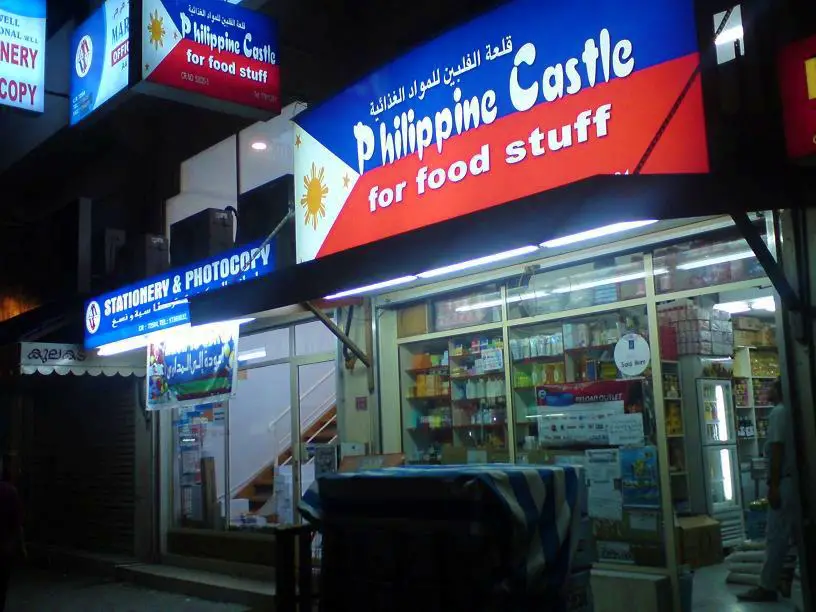 5. Pick N Pack Supermarket
Looking for some kitchen staples like Magic Sarap, Datu Puti Soy Sauce, Datu Puti Vinegar, and Pinoy Gold Jasmine Rice? How about canned goods such as Century Tuna, Argentina Corned Beef, 555 Sardines, Argentina Beef Loaf, and Purefoods Corned Beef? You can find all of these and more at Pick N Pack Supermarket in Manama.
In addition, Pick N Pack Supermarket also sells popular Filipino sweets, namely Goldilocks Polvoron, Red Ribbon Cakes, and Special Hopia from Tipas Bakery. The store is situated near Bon Chon Restaurant in Gudaibiya.
Address: Palace Ave., Manama, Bahrain (near Bon Chon restaurant in Gudaibiya)
Telephone: +973 3560 0907
Facebook: https://web.facebook.com/picknpack.supermarket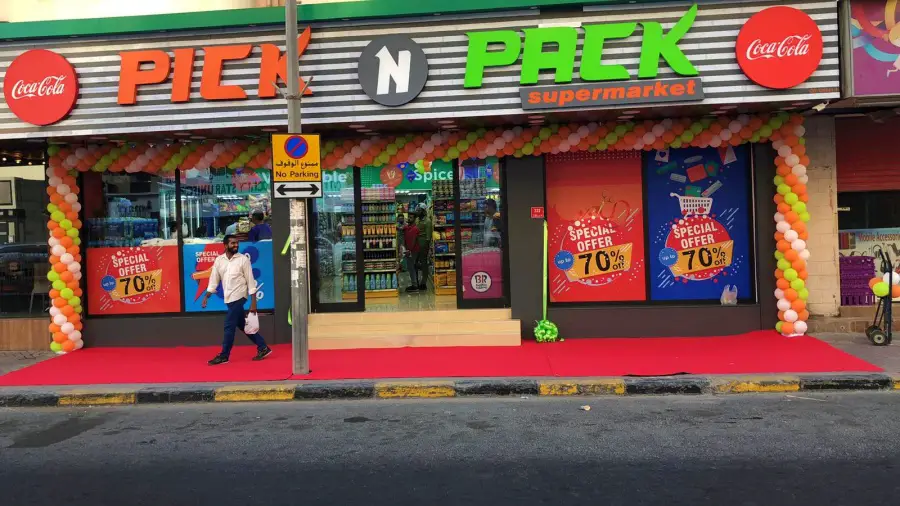 6. SM Pinoy Supermarket
Also located in Gudaibiya is SM Pinoy Supermarket, which is owned by Grand Mart Trading Group (GMT), a company that offers products not only from the Philippines, but also from Thailand, Cambodia, Vietnam, Malaysia, and Indonesia.
What Filipino products can you buy at SM Pinoy Supermarket? Quite a lot! There's Fiesta Spaghetti and Sauce, MY San Graham Crackers, Cream-O, and Oishi Cracklings. There's a wide assortment of canned goods, too, including: Argentina Beef Loaf, 555 Sardines, Purefoods Corned Beef, Ligo Sardines, Saba Mackerel, and San Marino Corned Tuna. Yay!
Address: Gudaibiya Ave., Manama, Bahrain
Telephone: +973 3592 2449
Email: smpinoysm@gmail.com
Website: http://www.grandmart.me/
Facebook: https://www.facebook.com/smpinoy1/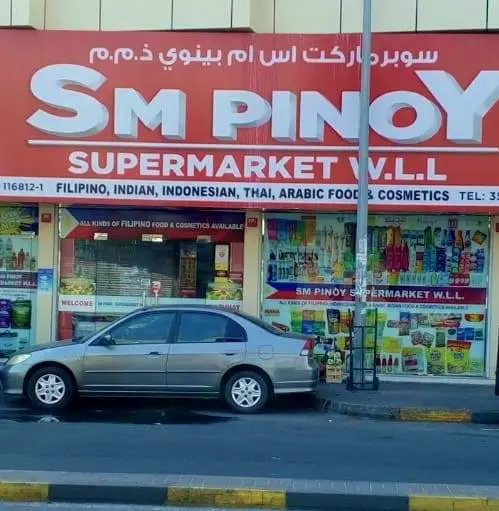 Online Stores Selling Filipino Products
If you prefer to buy online, there are websites where you can order Filipino products. Other than the Lulu Hypermarket website mentioned earlier, here are two other online platforms:
1. Desertcart
Desertcart is an online shopping platform that sources products form around the world, including Filipino products. Among the most popular Pinoy products that you can order are Lucky Me Pancit Canton and Skyflakes Crackers. These are top favorites among Pinoys, indeed! The website also sells an assortment of colorful Filipino souvenir shirts.
Website: https://bahrain.desertcart.com/brands/my-filipino-grocery
2. Ubuy
Ubuy is another online shopping platform that offers a wide variety of products from around the world. In Bahrain, Ubuy covers the cities of Manama, Muharraq, Hamad Town, Riffa, and Sitra.
Interestingly, Ubuy sells several books about the Philippines, alongside Filipino souvenir shirts, face masks, and food stuff such as dried mangoes, V-cut Potato Chips, Oishi Prawn Crackers, Snacku Rice Crakers, and even dahon ng gabi (dried taro leaves)!
Website: https://www.ubuy.com.bh/en/search?q=filipino+products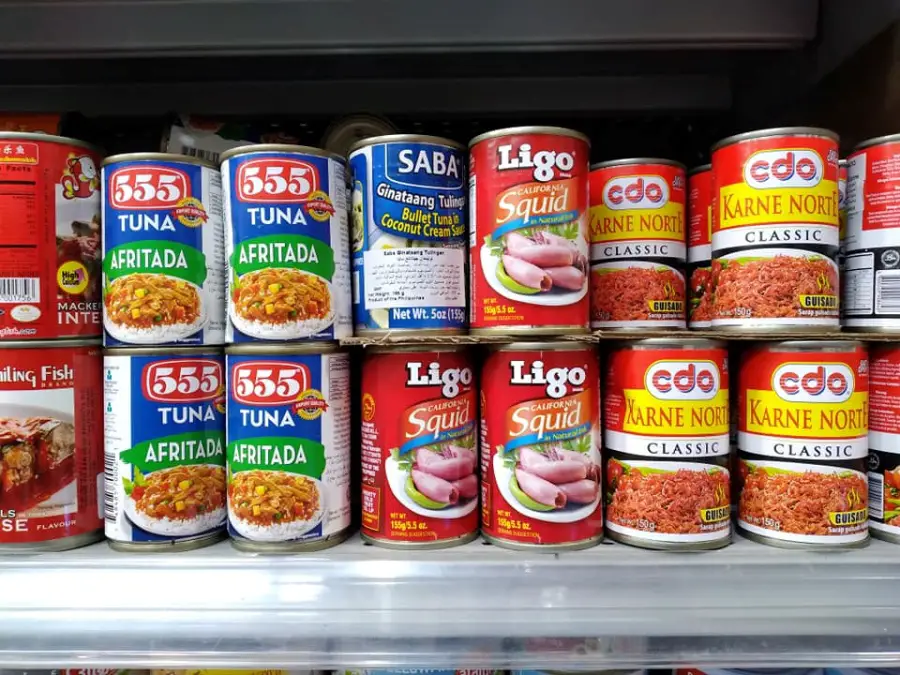 As you can see, there is no shortage of places where you can buy Filipino food, beauty products, and Pinoy delicacies in Bahrain. So the next time that you are craving for balut, penoy, or special hopia — you know where to go! In the meantime, here's another list that you should also take note of… a list of the best Filipino restaurants in Manama, Bahrain!