Wondering where you can cool off and have fun this weekend? Head over to the Lost Paradise of Dilmun Water Park in Manama, Bahrain. Spanning a total area of 77,000 square meters, this gorgeous water park seems like paradise, indeed!
As the name suggests, this beautiful water park is inspired by the Dilmun civilization as well as the rich history of the Kingdom of Bahrain. Aside from its magnificent features, the water park includes plenty of exciting rides, dining options, and even a shopping area!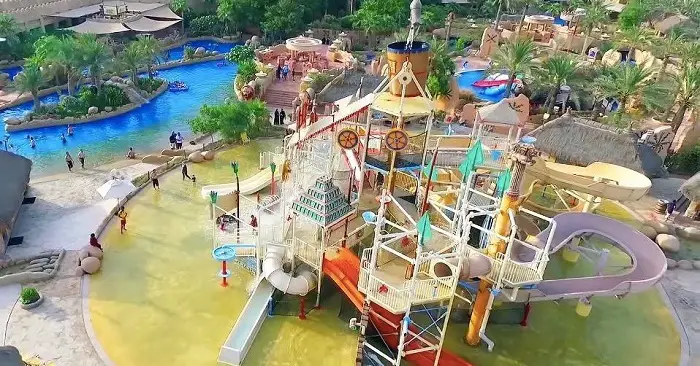 A Visit to the Lost Paradise of Dilmun Water Park
The water park is divided into several zones and sections, as follows:
Zone 1 – Falcon's Drive
This zone features the Boomerango, a pendulum-style slide that takes guests for an exciting "up and down" ride. It also has the Superbowl, which "twirls" its passengers into the pool below, and the Body Slides, 23-meter high flumes that takes its guests on a winding, slippery ride!
Zone 2 – Kids' Mesopotamia
This zone features the Kids' Rain Fortress, which is specifically designed for kids 10 years old and below. It has mini slides, pipes, water guns, and tipping buckets that will occupy them for hours! Meanwhile, the Tots' Pool has tiny slides and features for kids 3 years old and below.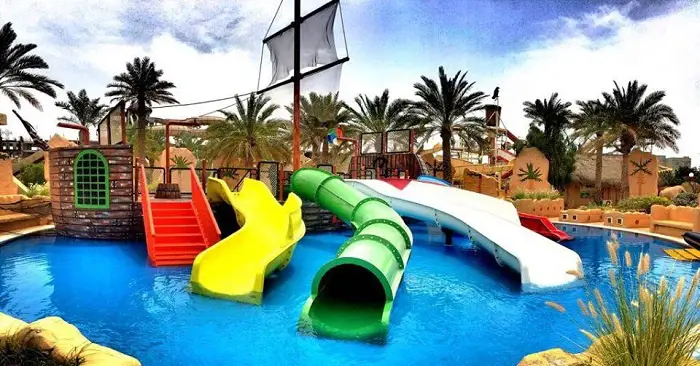 Zone 3 – Tylosplash
This zone showcases the Family Raft Ride, the park's tallest ride at 26 meters. Four people get to sit on a raft, which slides round and round from a dizzying height! The zone also includes Tube Slides, which carry guests up and down, fast and slow, in light and dark sections!
Zone 4 – Dilmun Beach
This zone features the largest wave pool in the GCC region, and it is the only one with a sandy beach. Each wave can reach a height of up to one meter!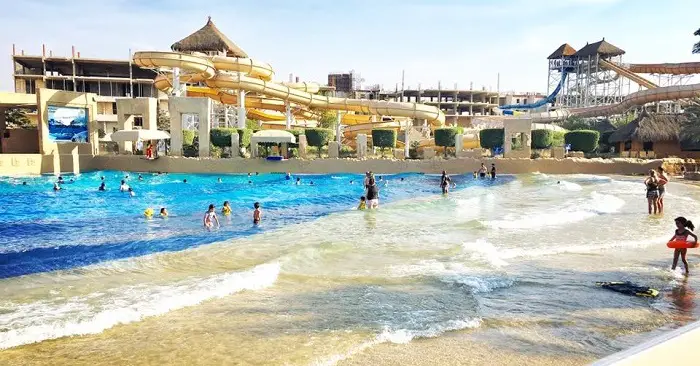 Zone 5 – Qasar Enki
This zone showcases the 325-meter long Paradise River, which meanders through fountains, statues, tunnels, and waterfalls. It also includes the Spa Pool, complete with Jacuzzi pumps and water jets to relax your tired muscles!
Zone 6 – Oasis Pool
This zone features the Swimming Pool, where guests can relax after trying out all the other rides.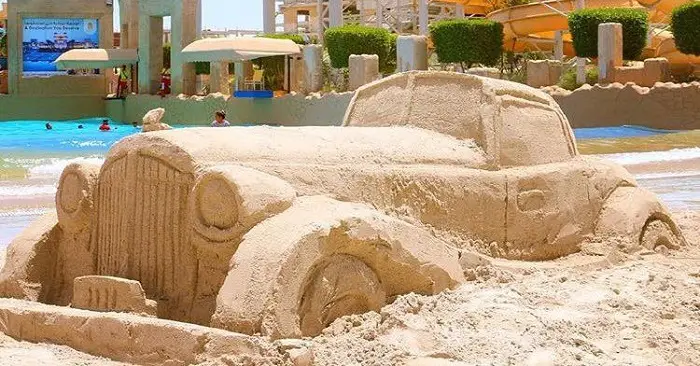 The Souq
This is a 1000-square meter area by the park's entrance. Here, you can buy swimwear, towels, sun block, logo merchandise, and of course – souvenirs!
Dining Options
You will never go hungry at the water park, as it includes several dining options. Among these are Gilgamesh Eatz (Arab and Western food), Arabian Ice Kiosk (ice cream and milkshakes), Bubbles (juices and mocktails), and Boomerango Bites (burgers and hotdogs).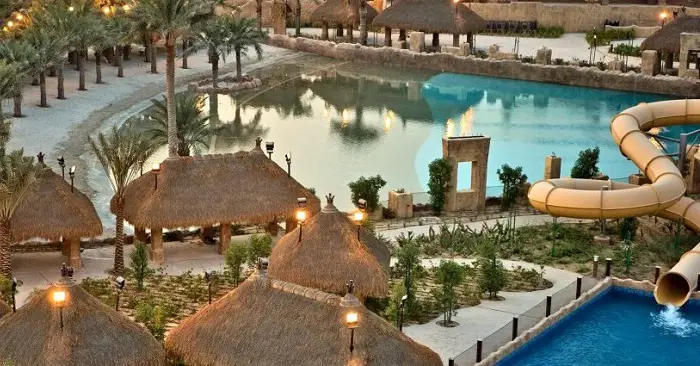 Water Park Information
The operating hours and ticket prices of the water park are as follows:
Regular Timings
Daily – 9am to 5pm
Ramadan Timings
Monday to Thursday – 7pm to 1am
Friday & Saturday – 4pm to 1am
Sunday – closed
Pricing
BD 17 – guests above 1.2m height
BD 8 – guests below 1.2m height
Free Entry – children below 2 years old (bring passport to show proof of age)
Here is a video of the amazing water park:
For more information about the water park, you may contact:
Place: Lost Paradise of Dilmun Water Park
Address: Building 1663, Road 6227, Block 1062, Hawrat Ingah, Manama, Bahrain
Phone: +973 17845100
Email: info.lpod@lpodwaterpark.com
Website: https://www.lpodwaterpark.com/