Bahrain Post provides mail service for all locations in Bahrain. Residents can get a PO Box number in Bahrain, which allows for domestic and international mail delivery services. Individuals and businesses can rent a PO Box number at any of the designated Post Offices across the country.
Bahrain Post, part of the Ministry of Transportation and Telecommunication's Land Transport and Postal Affairs, provides reliable and affordable domestic and international courier services.
With a PO Box Number in Bahrain thru a network of 12 post offices, Bahrain Post offers individuals and businesses mail and parcel delivery services including same-day delivery, same-day courier, regular or delivery service, and expert tracking service that only requires the tracking number to locate its location instantly.
Guide to Applying for a PO Box Number in Bahrain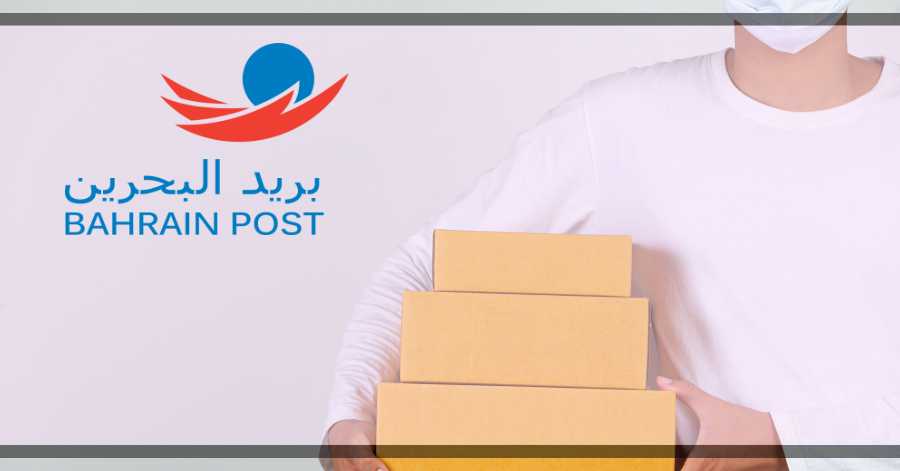 Bahrain's postal service, like many in the Gulf region, is organized around its system of post office boxes. Customers rent a box within an assigned post office and place their name on the box—similar to how they list themselves in phone books—so that they can receive their mail.
The streets of Bahrain do not have addresses, and most people use the post office to receive their mail. Postal services in Bahrain are operated by the General Directorate of Post and Telecommunications, but many residents and business people use private couriers for deliveries and pickups.
What is a PO Box in Bahrain?
Post Office Box services offered by the Bahrain Post provide a convenient and efficient way to manage and receive mail. Individuals and businesses can rent a mailbox at any of the designated Post Offices across the kingdom.
PO Boxes provide customers with several conveniences:
the ability to access their mail when most convenient,
delivery at a time that is convenient for them, and
being able to store and (later) collect their mail even when they are out of the country.
What is the Purpose of a PO Box in Bahrain?
In addition to standard postal services, Bahrain Post provides a wide range of non-postal services, including PO Box numbers.
On top of standard postal services, Bahrain Post provides a wide range of non-postal services including Box numbers, Electronic Tracking and Signature on Delivery, Deliveries to PO Boxes, and Registered Mail.
Bahrain Post delivers to all residential and business addresses in Bahrain, has a line of products and services that include special delivery services, mail for you, prepaid envelopes, a virtual private post office (V.P.O), postal insurance home insurance and many more.
Requirements
When applying for a private PO Box in Bahrain, you'll only need to present the following:
Individuals:
Identity card,
passport or residency card (for non-Bahrainis).
Subscription Fees (BHD 15 annually)
Institutions:
Commercial registration only.
Subscription Fees (BHD 50 annually)
Procedure: How to Get a PO Box in Bahrain
To subscribe, fill out the appropriate application form available at all Post Office branches, present an identity card with a valid address, and pay the annual rental fee.
Sending Parcels
The Postal Service offers local and international mailing services, including the following options:
Delivered to post offices or hand-delivered at competitive prices per UPU regulations and laws.
Any damage or loss during shipping is compensated depending on the regulations of the Universal Postal Union.
It covers all Gulf Cooperation Council countries, as well as the Arab states, most European countries, most African countries, and the United States, Southeast Asia, Australia, and Japan.
Frequently Asked Questions
How can I locate branches?
The branch locator provides information on all Bahrain Post branch locations and opening hours. Users can view branch locations by visiting bahrainpost.gov.bh/en/index.php/component/branch/branch.
Does the Bahrain Post deliver to a physical address or P.O. Boxes?
Bahrain Post delivers mail to both P.O. Boxes and physical addresses, and it will deliver to the address provided on the mailing item.
How can I track my mail/package?
The tracking service is available for any mailings that are sent via registered mail or Express Mail Service (EMS).
Is a photo ID required when picking up mail or package?
A photo ID is required when receiving letters and small packages that are sent by registered mail and Express Mail Services (EMS).
What do I need to qualify for applying for P.O. Box?
To establish a post office box, applicants must fill out an application form and provide personal identification (e.g., a driver's license). To apply for a corporate post office box, a copy of the company's commercial registration certificate is also required.
How should mail/packages be addressed (what are the addressing requirements)
The following are required when addressing your mailings:
For physical address deliveries:
Name of Recipient
Company Name (if addressed to a company/business)
Flat/Villa Number
Building/Complex Number (if applicable)
Road Number/Name
Block Number
Area Name
Country
Contact Number
For P.O. Box Deliveries:
Name of Recipient
Company Name (if addressed to a company)
P.O. Box Number
Country
Contact Number
When are deliveries usually done?
Deliveries are made between 7 am and 7 pm from Saturday to Thursday, with no deliveries made during national holidays.
Is there a collection service offered?
Customers can use the collection service to obtain regular or on-demand pickup and delivery of mailings. All EMS applications must be completed, with a registration number provided if applicable. Customers can pay for this service by providing cash at the time of pickup or delivery or by scheduling future payments through Post Office outlets.
Regular Service: This service is offered to companies and individuals who participate in a regular pickup schedule, as well as to those who send letters, parcels, and other mail items at the time they require pick up or delivery.
On-demand Service: The company provides irregular mail service to individuals or companies with the option of arranging call-and-collect pickup and delivery services.
* To subscribe to the service, customers can complete an application form available at all Post Offices. They will then receive a registration number for future mailings.
* Customers who are not registered may send packages to this service by visiting any of the Post Office outlets.
What are the different ways mail/packages are priced?
Parcels and letters are different in price, depending on the mail service selected (e.g. registered mail, express mail service, etc.) For more information on prices, you may refer to this page.
How long do mail/packages get retained before being sent back to the sender?
Mail is retained for one month before being returned to the sender, who will receive a card explaining that the sender's mail and packages are being returned.
Are re-deliveries made if no one accepts mail/package during the initial delivery?
If a package is undeliverable or unclaimed after three re-delivery attempts, the post office will retain it for one month before returning it to its sender.
Where can I buy postage stamps from?
Bahrain Post offers a variety of stamps every year. Note that commemorative and special stamps are offered for sale to customers of postal stamps for a period of no more than six months from the date of issue and are available for purchase at any Bahrain Post outlet. Stamp collectors may obtain the stamps from the Philatelic Bureau for a maximum period of two years from the date of issue.  You may refer to this guide for more information from the Philatelic Bureau.
Summary
Let's face it. Living overseas can make you miss a lot about home. And when there's not much you can do to travel abroad, sending mail or parcels should offer a good alternative, knowing that at least the people you care about are doing well on their side of the planet. Also, if you need to get things delivered to you or close to your new home, you don't have to look too far – simply because you can get and have everything delivered to one place with a PO Box number in Bahrain.
There are no houses, offices, or apartment complexes that have a PO Box Number in Bahrain. As a result, if you intend to send and receive mail in a PO Box, you will need to get one from Bahrain Post.
Postal services in Bahrain are fast, secure, and reliable. So, it is no surprise that most companies and businesses choose to use this service as a way to help their clients and customers. Many of these PO Box companies even offer a range of other products and services such as Mail Forwarding, Purchase orders and document scanning, to name but a few.
With this guide, you should be able to make the application procedure for a PO Box with Bahrain Post as simple and stress-free as possible. Also, if you believe this information will be useful to your friends or family members, please share it with them!
READ NEXT: Living in Manama, Bahrain: A Basic Guide
Contact Information
Bahrain Post
Address: Ministry of Transportation & Telecommunications
P.O. Box 1212
Kingdom of Bahrain
Hotline: 80001100
BAHRAIN POST HEAD OFFICE – SORTING CENTER
Address: Building No 725, Road 1510, AL Hidd
Tel: +973 17 474444
Working Hours: Saturday to Thursday (07:00 to 16:00)
Google Map Location