The United Bank Limited or UBL is based in Karachi, Pakistan. It is a subsidiary commercial bank of Bestway Group, a British company. It is one of the largest banks in Pakistan and has spread throughout the continents including Bahrain.
Also Read: List of Futurebank Branches and ATMs in Bahrain
The financial industry of The Kingdom of Bahrain is diversified and well-developed. There are many financial groups or institutions Bahrain's got to offer. And UBL contributes to society, they have many different financial products and services.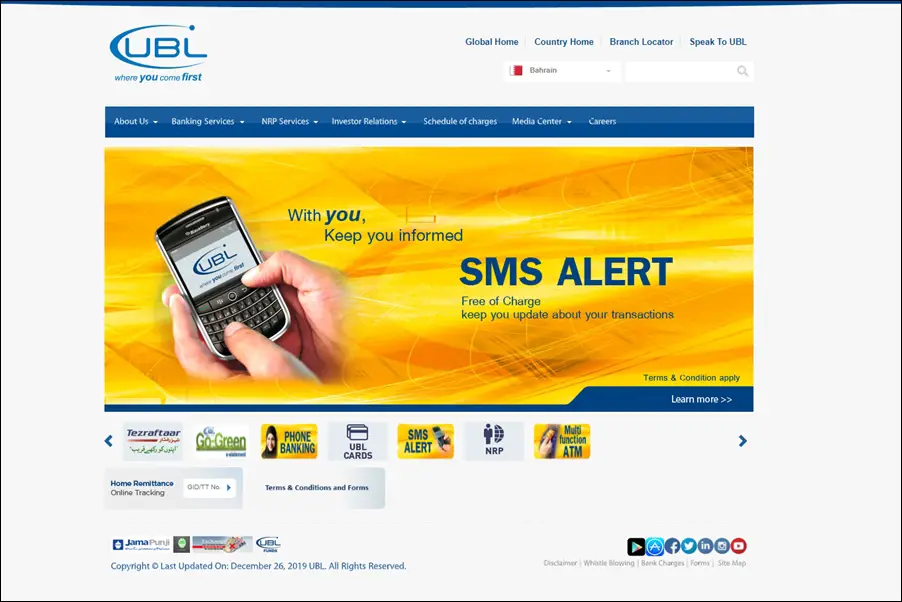 United Bank Limited Branch and ATMs in Bahrain
Manama Branch
Code: 0905
Location: PO Box 546, Building 117, Road 385, Block 304, Government Avenue, Manama – Kingdom of Bahrain
Telephone : +973 17 155055
Email Address: Manama_branch@ublint.com
Swift Code: UNILBHBM
Muharraq Branch
Code: 0922
Location: PO Box 546, Shop 1127, Road 10, Area 215 Muharraq, Kingdom of Bahrain
Email Address: Muharraq_Branch@ublint.com
Swift Code: UNILBHBM
Seef Branch
Code: 0904
Location: PO Box 546 Adex Tower, Ground Floor, Road 2806 & 2813, Seef District,
Kingdom of Bahrain
Telephone : +973 17 560808
Email Address: Seef_branch@ublint.com
Swift Code: UNILBHBM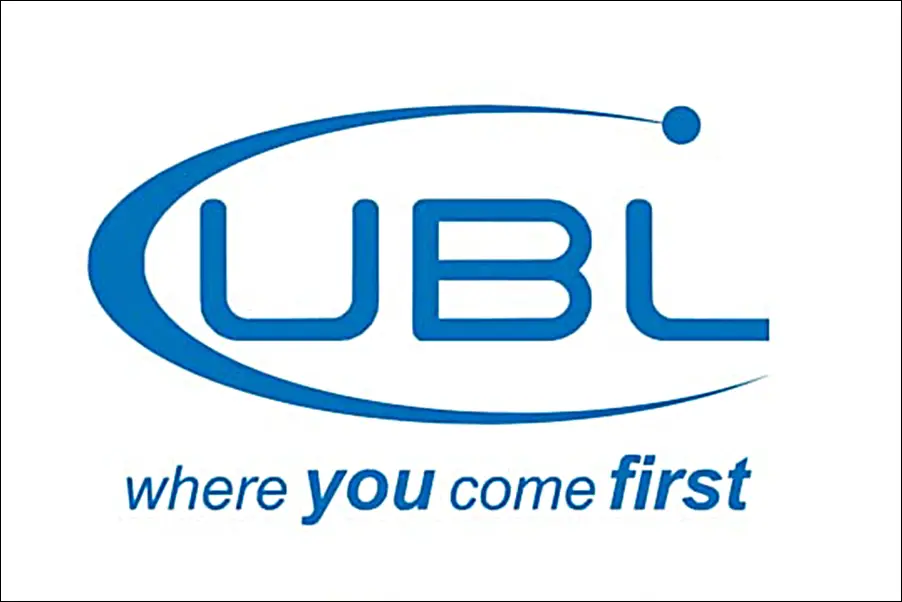 United Bank Limited Branch and ATMs in Bahrain
UBL Manama Branch
Location: Building 117, Road 385, Block 304, Government Avenue, Manama
UBL Muharraq Branch
Location: Shop 1127, Road 10, Area 215 Muharraq
Lulu Dana Mall
Location: Inside Lulu Market, 1st floor Dana Mall, off Seef Highway
Lulu Mall Riffa
Location: Inside Lulu Hyper Market, Ground Floor Building 302, Road 2513 Block 925
East Riffa
UBL Seef Branch
Location: Adex Tower, Ground Floor, Road 2806 & 2813, Seef District
UBL Manama Branch
Location: Building 117, Road 385, Block 304, Government Avenue, Manama
UBL Muharraq Branch
Location: Shop 1127, Road 10, Area 215 Muharraq
Lulu Dana Mall
Location: Inside Lulu Market, 1st floor Dana Mall, off Seef Highway
Lulu Mall Riffa
Location: Inside Lulu Hyper Market, Ground Floor Building 302, Road 2513 Block 925 East Riffa
BDF Supper Market Riffa
Location: Adjacent to BDF Supper Market, opposite, BDF Hospital, Riffa, Kingdom of Bahrain
AMA Riffa (AMA Compound)
Location: Building 12, Gate 1347, Road 5225, Ras Zuwayed 952, Bahrain
Gulf Air Headquarter
Location: Inside Gulf Air Headquarters, Building 122, Road 2402 Muharraq