One of the standard requirements for traveling abroad is a passport with at least six (6) months' validity. So every now and then, we need to have our Philippine passports renewed. This applies to adult passport holders as well as minors (i.e. 17 years old and below).
ALSO READ: No More Red Ribbon on Authentication Certificates
For passport renewal, Pinoys in Bahrain can go to the Philippine Embassy in Manama, where these services are offered: passport renewal/extension, visa issuance, issuance of travel documents, registration of births, marriages, and deaths of Filipino nationals, among others.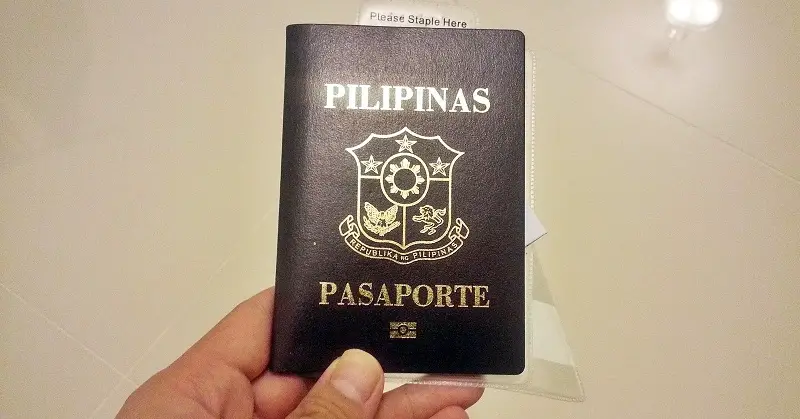 Guide to Renewing a Philippine Passport for Minors
If you are a Filipino residing in Bahrain with your family, then having you and your children's passports renewed is a must. To avoid any problems on overseas travel, it is best to apply for renewal at least 8-9 months before the expiration of the old passport.
Requirements
Before anything else, be sure to prepare the following:
Accomplished Application Form
Minor applicant's Birth Certificate issued by the Philippine Statistics Authority (PSA)
Minor applicant's Current Passport
Passport or valid Government-issued ID of either parent
School ID (if available)
Fee of BHD 60.00
Supporting documents for those without PSA Birth Certificate/Report of Birth:
Certified true copy of Local Civil Registrar Birth Certificate authenticated by PSA (if born in the Philippines)
Original copy of Report of Birth or First Endorsement from Consular Records Division (if born abroad)
Procedure
#1 – Go to the Philippine Embassy in Manama. Personal appearance of the minor applicant and either parent is required. Don't forget to bring the required documents! The working hours at the Embassy's Consular Section are from 8 am to 3 pm, Sundays to Thursdays.
#2 – Your child's passport data will be checked and verified. Make sure that all the information provided is correct. Biometrics (e.g. photograph, fingerprints) will be captured as well. Pay the required fees at the Cashier, and don't forget to keep the receipt!
#3 – The processing time for passport renewal is 28-60 days. The Embassy regularly posts the list of passports that can be claimed on its Facebook page. Before claiming your child's new passport, be sure to bring the old passport as this will be canceled in front of you.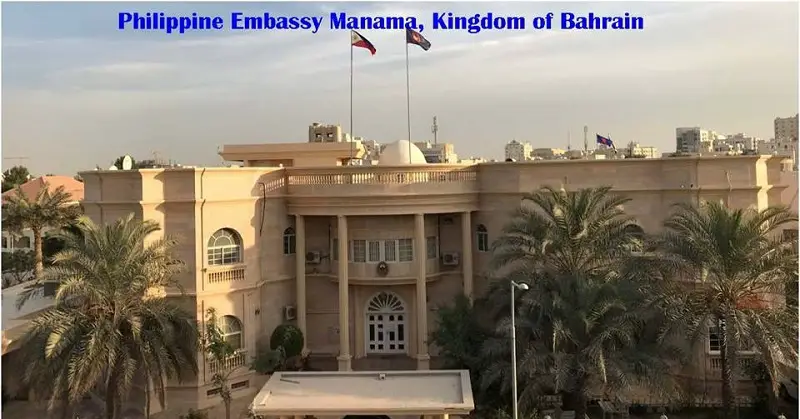 Additional Reminders
Personal appearance is required for all applicants.
Wear proper attire. Sleeveless clothes, spaghetti-strapped tops, sando, tube tops, plunging necklines, and the like are not allowed.
Colored contact lenses and earrings are not allowed during data capture.
A minor applicant's passport will only be released to parents, adults siblings, or an authorized representative who has a Special Power of Attorney or Affidavit of Support and Consent.
Passports that are not claimed beyond six (6) months will be canceled.
Meanwhile, here is a list of services rendered at the Philippine Embassy and Overseas Labor Office in Bahrain.
Contact Information – Philippine Embassy in Bahrain
Address: Villa No. 939, Road 3220, Block 332, Mahooz, Manama, Kingdom of Bahrain
Telephone: 1772-1234
Email: manamape@batelco.com.bh / manama.pe@dfa.gov.ph
Website: https://manamape.dfa.gov.ph/
Google Map:
DISCLAIMER: The above guide is presented for information-sharing purposes only. The requirements, fees, and procedure may change anytime. To know more about how to renew Philippine passports, please visit the official website of the Philippine Embassy in Bahrain.