The Department of Foreign Affairs (DFA) has adopted a new system for its online appointment consular services for each of its missions all over the world. This aims to digitize the filing, processing, and record-tracking of consular services for all Filipino nationals in their respective host countries, including the Kingdom of Bahrain in the Middle East.
READ ALSO: How to Replace Lost or Damaged Philippine Passport in Bahrain
Moreover, the new system aims to streamline and accelerate the provision of consular services for Filipinos all over the world as part of the agency's commitment to upholding world-class services. If it's your first time using this system or are using it to apply a minor for their passport or an elderly here in Bahrain, keep on reading through the rest of this guide and follow the step-by-step procedure and you won't fail!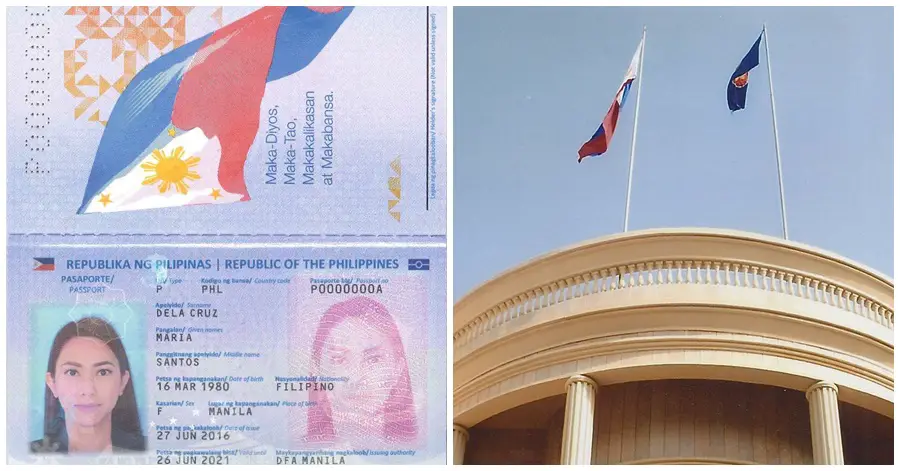 Guide to Booking an Online Appointment for Consular Services at the Philippine Embassy
The system has been rolled out globally since 2019, but if you're here for the first time trying to figure out how to book an appointment at the embassy whether for passport-related services, assistance, or others, then make sure to read until the end of this guide.
The appointment system will allow applicants for passport, document legalization, or civil registration services to reserve a desired date and time, reducing waiting time. This new method is in keeping with the Embassy's ongoing efforts to streamline frontline services and provide convenience and comfort to its consular clients.
IMPORTANT: Please keep in mind that those with booked appointments will be prioritized while walk-in clients will be served.
What are the requirements for a New Philippine Passport Application for Adults?
Confirmed DFA Online Appointment via passport.gov.ph.
Completed application form
Personal appearance on the specified date and time
Original and photocopy of your certified Philippine Statistics Authority (PSA) Birth Certificate, with the original printed on Security Paper
A copy of your birth certificate from the local civil registrar, if the one from the PSA is blurry or unreadable.
If you are a married woman, provide both the original and a photocopy of your Marriage Contract from PSA (on Security Paper) or Record of Marriage.
Original and photocopy of any of the following identification documents:
Social Security System (SSS)/ Government Service Insurance System (GSIS)/ Unified Multi-purpose Identification (UMID) Card
Driver's License or Student License (in card format) from the Land Transportation Office
Professional Regulatory Commission (PRC) ID
Overseas Workers Welfare Administration (OWWA) E-Card
Philippine National Police (PNP) Firearms License
Commission on Elections (COMELEC) Voter's ID or Voter's Certification from the Election Officer, complete with Dry Seal
Senior Citizen ID
Airman License (those issued from August 2016 onwards)
Philippine Postal ID (must be issued from November 2016 onwards)
School ID (for currently enrolled applicants or fresh graduates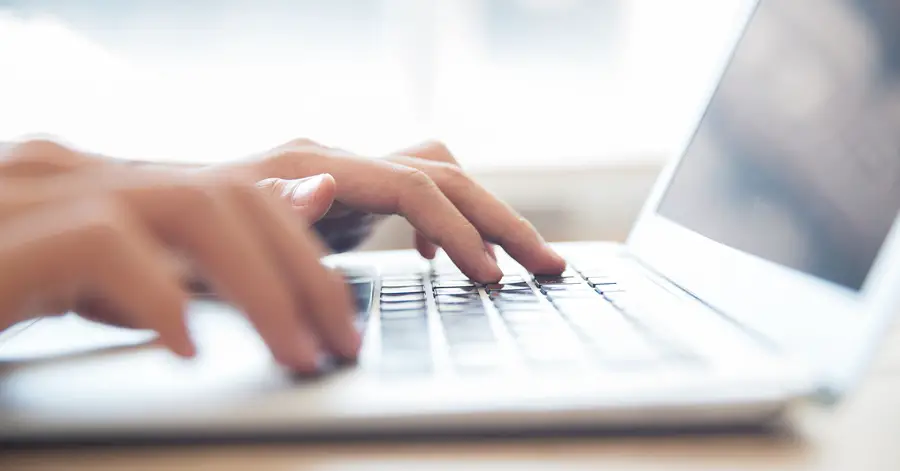 To book an appointment at the Philippine Embassy, follow this step-by-step guide:
STEP 1: From the Philippine Embassy website, access the Global Online Appointment Service (GOAS) or click this link: http://passport.gov.ph/.
STEP 2: Choose the option that applies to your need, either: schedule an appointment or manage an existing appointment (for those who've already secured an appointment).
STEP 3: On the following page, read through the terms and conditions for booking an appointment. Tick the box noting that you agree with the information presented, then click Start Individual Appointment.
NOTE: Keep in mind that you must enter all of your information correctly on the website. Any wrong information may cause your passport application to be delayed. Any errors on your part may result in your application being refused or cancelled.
STEP 4: You will be taken to a page where you can select the region, country, and site location from which you want to apply for a passport.
When you click on your preferred DFA site, information about it will appear on the right side of the page. The name of the office, address, and phone number are all listed here.
STEP 5: Choose a date and time for your DFA online appointment on the following page. Keep in mind that you only have 15 minutes to schedule your appointment on this page. Otherwise, you will be routed to the first page and will have to start over.
After you've selected a date, you'll be able to select a certain time.
STEP 6: The personal information sheet is located on the following page. Remember to answer this correctly, as any mistakes may cause a delay in your application.
STEP 7: The page that follows will take you to your family information sheet. Please answer this question honestly.
STEP 8: Following that, share more details about your application. This contains the application type, citizenship grounds, foreign passport holder, and emergency contact person.
If you are renewing your passport, you will be prompted to provide the information from your previous passport.
The following page will request your address, occupation, and office address (if applicable).
STEP 9: When you have finished filling out the sheets, you will be taken to a page where you may review all of the information you provided to the website. You have the option to correct any inaccuracies or errors that you may have made while filling out the form.
STEP 10: Check all of the information, then check the boxes for Captcha verification and terms and conditions.
To safeguard your application, click "confirm." To determine the price, you'll be prompted to select the sort of application you're making (regular or expedited).
Select and click "PROCEED TO PAYMENT."
Make a note of the reference code before proceeding with the payment.
STEP 11: Pay for your DFA Online Appointment through any of the following payment centers (whichever applies or is most accessible to you).
Bayad Center
EcPay
Pera Hub
PhilPost
True Money
Isetann
Metro Mall
Rustans
SRS (San Roque Supermarket)
Lucia Mall
Citystate Savings Bank
Country Builders Bank
Luzon Development Bank
Own Bank
BHF Pawnshop
Capital Pawnshop
CBE Pawnshop
Cebuana Lhuillier
CVM Pawnshop
Lhuillier
Raquel Pawnshop
Sinag Pawnshop
Villarica Pawnshop
Robinsons Business Centers and Department Stores
Waltermart Department Stores
7-Eleven
USCC/ Western Union
Villarica Pawnshop
Remember that if you're paying for numerous transactions, you must pay for each reference number separately.
Once the payment has been processed, keep the payment receipt.
After they process your payment, the DFA will send you an email with your appointment material. Print all of the files on the email by clicking on the URL provided in the email. You must bring these with you to your personal appearance.
A list of all the paperwork you must bring:
Application form confirmation, along with a barcode, appointment reference number (ARN), and e-receipt number
2 copies of your e-receipt
STEP 12: Arrive at your pre-arranged DFA on the date and time of your appointment. Bring your appointment packet as well as the required paperwork for an application.
 Here's a video tutorial posted by the Philippine Embassy in Manama for your reference:
Frequently Asked Questions about the Online Appointment System:
1. When will I receive my passport?
You can use the passport stub or receipt to figure out when you'll be able to pick up your passport.
2. Can I apply for a passport through Passport On Wheels?
Definitely! You can apply for a passport through this technique by contacting your local government or any agency that sponsors Passport On Wheels programs.
3. When can I renew my passport?
Renew your passport at least 6 months before your chosen travel date and at least 10 months before it expires.
4. Can I have my fees refunded in case I get denied?
Unfortunately, all fees are non-refundable for this transaction.
5. How many times can I use a reference number?
A reference number can only be used once. If you make an error when processing your money, do not try to pay again. Contact the DFA office right once at (02) 234 3488.
6. Can I pay using my credit card/debit card/check?
No, you must pay in cash alone for the application.
7. Is it against the law to process my DFA Online Application through fixers?
YES. Fixers are unlawful, and if you are detected, you will be prosecuted and prohibited from obtaining a passport.
Also, keep in mind that the only legitimate appointments are those made through DFA's website.
8. I made a mistake when I was filling out the DFA application form. What should I do?
You may notify the processor that you made an error so that you can correct it on the day of your planned application.
9. I can't find an appointment on the online calendar. What should I do?
Examine the available positions for the next three months. They are available from 12 p.m. to 9 p.m., Monday through Saturday, excluding holidays.
10. Is there a way for me to cancel my DFA Online Appointment?
Yes. You can also do this by going to passport.gov.ph.
There you have it! Even if it's your first time to avail of passport services from the Philippine Embassy in Bahrain, this step by step guide will help you get through the process as convenient as possible! Just make sure to keep a copy of this guide on hand for future references.
READ NEXT:  Services Offered by Bahrain Philippine Embassy and Overseas Labor Office