What do you say when you're excited and having so much fun? Wahooo! This exclamation of joy also happens to be the name of the first indoor-outdoor water park in the Middle East. At the City Centre in Manama, Bahrain, you will find the Wahooo! Waterpark.
Spanning an area of 15,000 square meters, the water park is filled with fun rides, thrilling slides, and amazing attractions. It is 70% indoors and 30% outdoors, with temperature-controlled pools. Excited yet? Read on to know more about this watery wonderland!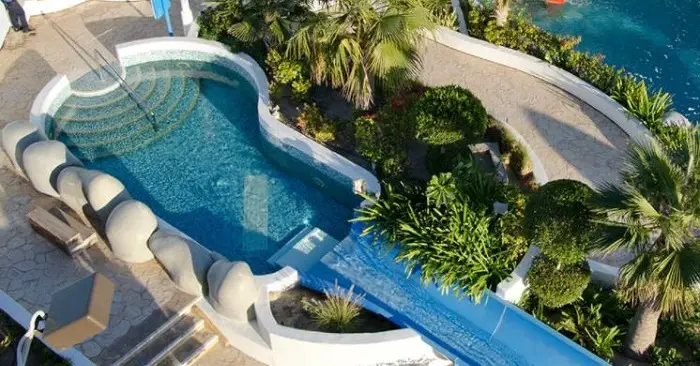 What You'll Find at the Wahooo! Waterpark
Here are just some of the things that you'll find at the water park:
Kiddie Attractions
The Multi-Level Fortress and Toddler Pool are designed especially for kids. These attractions guarantee hours of fun and enjoyment!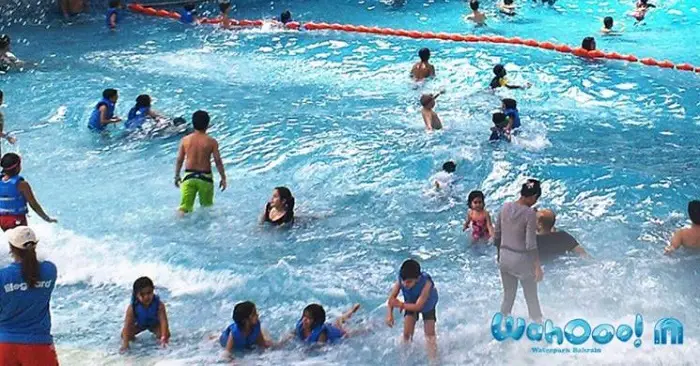 Wave Pool & Lazy River
Both the young and young-at-heart will have a blast at the Wave Pool, while everyone can simply lounge in the Lazy River.
Thrilling Rides
Looking for some excitement? Prepare to have a thrilling time in the Black Hole, Flow Rider, Mat Racer, Sidewinder, and other spectacular rides!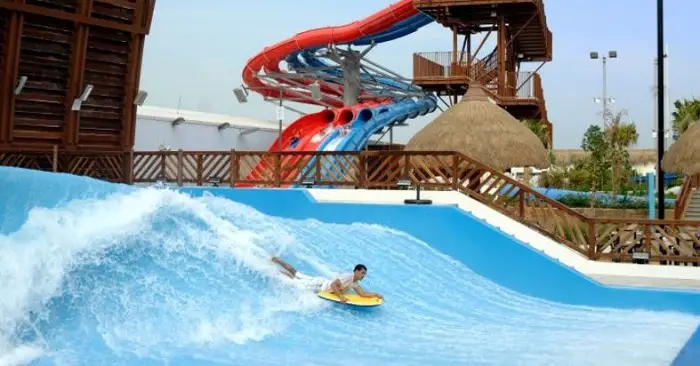 Sailing Vessel
Situated on a "tropical island" in the heart of the park is a moored schooner or sailing vessel, which showcases panoramic views of the entire water park.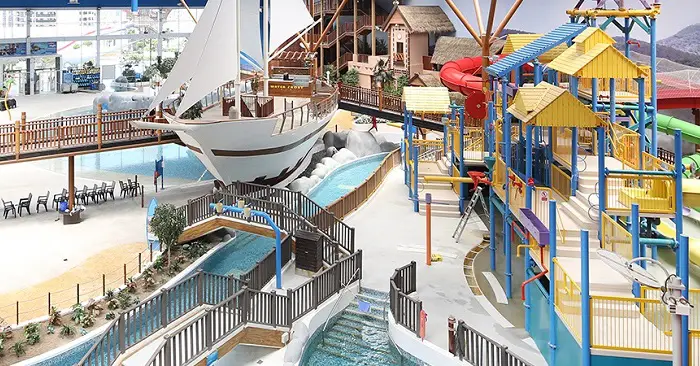 Aside from all of these rides and attractions, the Wahooo! Waterpark also includes a restaurant, a retail store, and a grand party room, where you can celebrate birthdays and other special occasions.
Entrance and Operating Hours
The operating hours of the water park are as follows:
Saturday to Tuesday – 11am to 8pm
Wednesday – 11am to 4:30pm (Ladies Night – 5pm to 10pm)
Thursday and Friday – 11am to 9pm
Meanwhile, the entrance fees are:
BD 13.00 – Guests above 1.2 meters
BD 8.50 – Guests under 1.2 meters
BD 4.00 – Guests below 3 years old
Here is a video about the Wahooo! Waterpark:
For more information about the Wahooo! Waterpark, you may contact them through:
Location: City Centre Bahrain, Manama, Bahrain
Phone: +973 1717 3000
Email: info@wahooo.com.bh
Website: https://www.theplaymania.com/wahooo
If you are wondering where to take your family and friends in Bahrain, then you should definitely go to Wahooo! Waterpark. With its amazing rides and attractions, plus shopping and dining options – the place is bound to be a hit for people of all ages!