One of the more common requirements for work, travel, or starting a business in the Philippines is an NBI Clearance. For many OFWs, especially those who have been away from the country for some time may wonder if it is possible to apply for one without having to return to the Philippines to get it personally.
It is already 2019, and the quick answer to that is a "yes". In this post, we will share the step-by-step process for OFWs to apply for an NBI Clearance even when overseas. Continue to read to know more…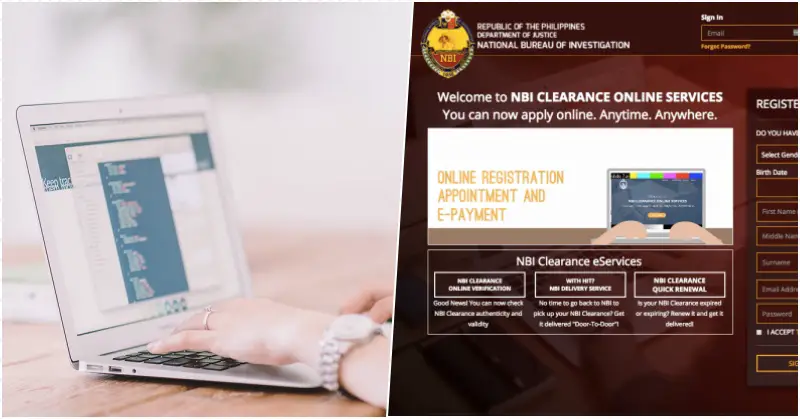 [OFW GUIDE] How to Obtain an NBI Clearance Even if Working Overseas
Getting an NBI Clearance used to take long hours of waiting in line – but that was then. Now, NBI has set up an online application system, which streamlines the process to make it more convenient for everyone – including those outside of the country.
An NBI Clearance can be used as proof of identity, to make changes in legal documents, for local employment, and traveling overseas. Some foreign employers and recruitment agencies require this document to work abroad to make sure that you are in good standing with the law. If you're required to get this document even when overseas, here are the things that you need to do:
Step 1: Go the Consular Section of the Philippine Embassy in your host country. Request for an NBI Clearance Application Form or Form No. 5.
Step 2: Complete the form and be sure to affix your signatures properly in the document.
Step 3: Attach your latest 2×2 ID photo in white background. Include your name and signature at the back of the photo.
Step 4: Produce a photocopy of the biodata page of your Philippine passport and other valid Philippine-issued IDs.
Step 5: Write an authorization letter for your representative in the Philippines. Be sure to sign the letter, as well.
Step 6: Send the filled-out application form, photo, and photocopies of passport and IDs, and authorization letter to your representative in the Philippines by mail.
Step 7: Log on to the NBI Clearance website, create an account or sign in to your existing one.
Step 8: In the online form, select the NBI Clearance Center located in United Nations Ave., Ermita, Manila. Inform your authorized representative to head over and submit your documents to this center, as this is the only one that accommodates NBI Clearance applications coursed through authorized representatives.
Step 9: Once you have submitted your application, take note of your reference number. The NBI will use this to retrieve your application and data online.
Step 10: Pay the NBI clearance fee via any Bayad Center or through other payment methods such as Coins.ph.
Step 11: Wait for the notification from the NBI via e-mail or SMS informing you that your document is already available and ready for pick-up at the NBI Center in Ermita, Manila.
Step 12: Once your authorized representative has claimed your NBI clearance, ask them to send it to you by mail.
Tip: The processing period for an NBI clearance usually takes about five business days, so remember to take this into consideration when applying for your NBI Clearance so that you won't be pressed for time as requesting this document from overseas will take some time due to shipping.
An NBI clearance is valid for one year so be sure to only get one if you have an immediate use for it. Since the process can now be conveniently done online, it's important to follow all the steps listed above and to coordinate your application request with your authorized representative to prevent any delays in the process.
ALSO READ:  Services Offered by Bahrain Philippine Embassy and Overseas Labor Office