The Bahrain Islamic Bank or BisB is one of the top banks in Bahrain. It was founded in the year 1979 and the first Islamic Bank in the Kingdom o Bahrain. BisB's contributions were a big help in the Islamic Banking industry.
Also Read: List of Al Salam Bank Branches and ATMs in Bahrain
This bank is listed on the Bahrain Bourse and operates under the Islamic Retail Bank license from Central Bank of Bahrain. One reason why this bank is great is due to its commitment to accomodating the consumer's financial needs.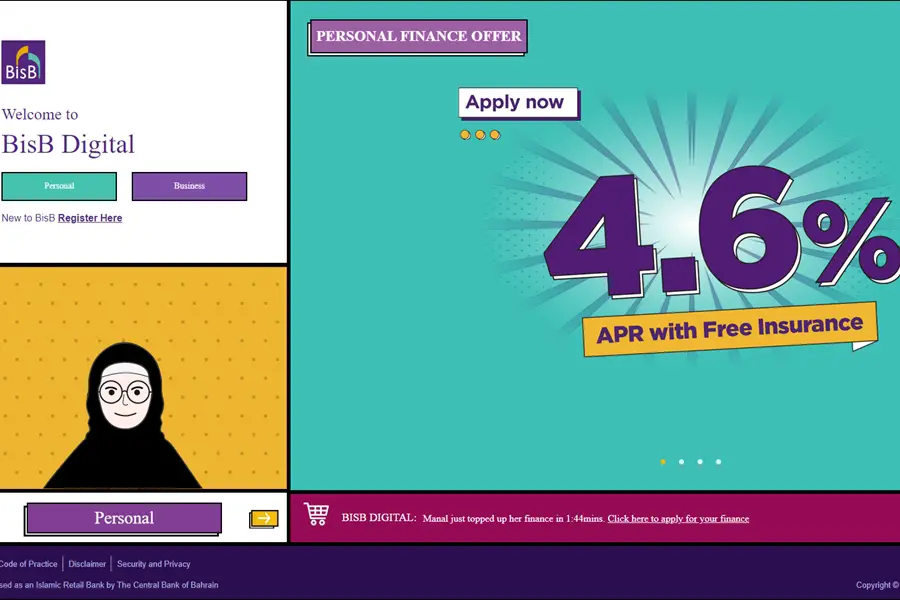 Bahrain Islamic Bank Branch and ATMs in Bahrain
Below is the list of Bahrain Islamic Bank found in Bahrain, including their address location. So it will be easier for you to check if the branch is in your area, please do a "CTRL+F" search on your keyboard and type the bank name or location.
OIL KINGDOM PETROL STATION – HAMALA
Location: Building 27, Road 6, Block 1014, Al Hamala
Telephone: +973 17515151
Fax: +973 17535999
Sunday:08:00 am – 03:00 pm
Monday:08:00 am – 01:00 pm; 03:00 pm – 05:00 pm
Tuesday:08:00 am – 03:00 pm
Wednesday:08:00 am – 01:00 pm;03:00 pm – 05:00 pm
Thursday:08:00 am – 03:00 pm
BUDAIYA FINANCIAL MALL
Location: Building 423, Road 7317, Abu Sayba 473, Northern Governorate
Sunday:08:00 am – 03:00 pm
Monday:08:00 am – 01:00 pm; 03:00 pm – 05:00 pm
Tuesday:08:00 am – 03:00 pm
Wednesday:08:00 am – 01:00 pm; 03:00 pm – 05:00 pm
ARAD FINANCIAL MALL
Location: Commercial Building 1294, Road 4037, Arad 0240, Muharraq Governorate Bahrain
Sunday:08:00 am – 01:00 pm; 03:00 pm – 05:00 pm
Monday:08:00 am – 03:00 pm
Tuesday:08:00 am – 01:00 pm; 03:00 pm – 05:00 pm
Wednesday:08:00 am – 03:00 pm
Saturday:08:00 am – 03:00 pm
HAMAD TOWN FINANCIAL MALL
Location: Building 1247, Road 317, Block 1203, Hamad Town
Sunday:08:00 am – 01:00 pm; 03:00 pm – 05:00 pm
Monday:08:00 am – 03:00 pm
Tuesday:08:00 am – 01:00 pm; 03:00 pm – 05:00 pm
Wednesday:08:00 am – 03:00 pm
Saturday:08:00 am – 03:00 pm
RIFFA FINANCIAL MALL
Location: Building 10, Abu Shahin Avenue, Block 921, Bukowarah, Riffa
Sunday:08:00 am – 03:00 pm
Monday:08:00 am – 01:00 pm; 03:00 pm – 05:00 pm
Tuesday:08:00 am – 03:00 pm
Wednesday:08:00 am – 01:00 pm; 03:00 pm – 05:00 pm
Thursday:08:00 am – 03:00 pm
SITRA
Location: Shops 1-3-5-7-9-11-13-15, Sitra Mall Ground Floor Building 574, Shaikh Jabber Alahmed Al Subah Avenue, Block 611
Sunday:08:00 am – 03:00 pm
Monday:08:00 am – 01:00 pm; 03:00 pm – 05:00 pm
Tuesday:08:00 am – 03:00 pm
Wednesday:08:00 am – 01:00 pm; 03:00 pm – 05:00 pm
Thursday:08:00 am – 03:00 pm
MUHARRAQ
Location: Building 1229, Road 10, Block 215, Muharraq
Sunday:08:00 am – 03:00 pm
Monday:08:00 am – 01:00 pm; 03:00 pm – 05:00 pm
Tuesday:08:00 am – 03:00 pm
Wednesday:08:00 am – 01:00 pm; 03:00 pm – 05:00 pm
Thursday:08:00 am – 03:00 pm
ZAYED TOWN BRANCH
Location: Sultan Center Shop 56, Bldg. 121, R. 20, B. 720,
Madinat ZayedSunday:08:00 am – 01:00 pm; 03:00 pm – 05:00 pm
Monday:08:00 am – 03:00 pm
Tuesday:08:00 am – 01:00 pm; 03:00 pm – 05:00 pm
Wednesday:08:00 am – 03:00 pm
Saturday:08:00 am – 03:00 pm
GALLERIA MALL
Location: Ground Floor, Shop 17 Building 134, Road 20, Block 331, Manama/Bughazal
Sunday:08:00 am – 04:00 pm
Monday:08:00 am – 04:00 pm
Tuesday:08:00 am – 04:00 pm
Wednesday:08:00 am – 04:00 pm
Thursday:08:00 am – 04:00 pm
DIPLOMATIC AREA BRANCH
Location: Building 722, Road 1708, Block 317, Diplomatic Area
Sunday:08:00 am – 04:00 pm
Monday:08:00 am – 04:00 pm
Tuesday:08:00 am – 04:00 pm
Wednesday:08:00 am – 04:00 pm
Thursday:08:00 am – 04:00 pm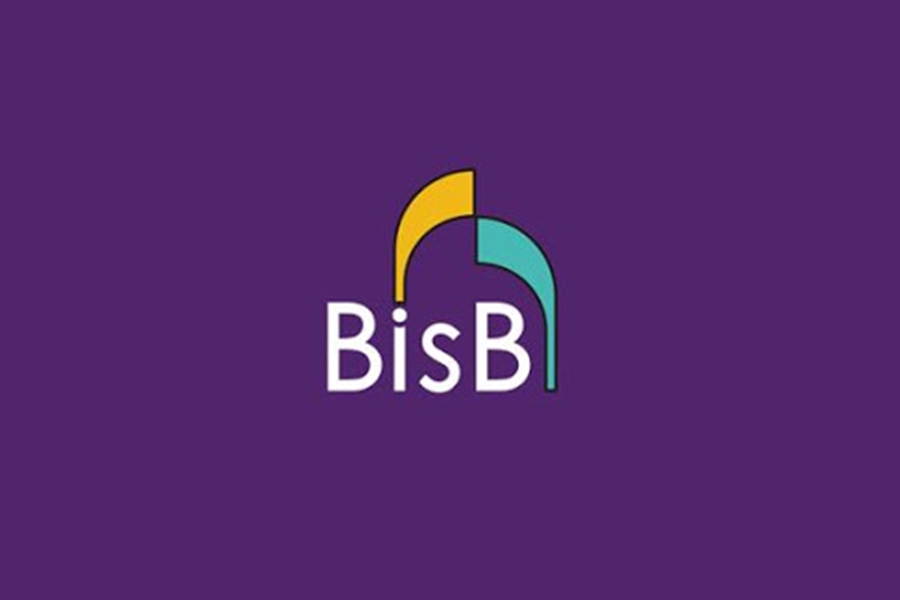 List of Bahrain Islamic Bank ATMs Locations in Bahrain
HOME ELECTRONICS
Location: Bldg 5406, Rd No 1243, Isa Town 812
AL HAYAT PLAZA
Location: Building No. 514, Road No. 2810, Block No. 328 – Suqaiya
HAJIYAT
Location: Shop 131, Building 129, Block 939. Road 35, East Riffa – AL Hajiyat
WESTPOINT HOME
Location: Building 1439, Road 5138, South Alba Industrial Area, Block 951, Askar
QALALI
Location: Bldg 72, Road 13, Block 253, Qalali
SALMABAD PETROL STATION
Location: Building: 832, Road: 1213, Block: 712, Salmabad
ARAD PETROL STATION
Location: Muharraq Club – Petrol Station
RAMLI MALL
Location: Ground floor, Building 1723, Road 4041, Block 740 A'Ali
LULU RIFFA
Location: Bldg 302, Road 2513, Block 925, Riffa
RIFFA BUKAWARA
Location: Shop 984A, Road 1315, Block 913, East Riffa
BUSAITEEN CLUB
Location: Bldg 111, Road 2307, Block 223, Busaiteen
RUYAN SANAD
Location: Bldg 2058, Road 4563, Sanad 745
AL DANA MALL
Location: Dana Mall, Ground Floor, Manama
SEEF MALL
Location: Bldg 2102, Road 2825, Block 428, Manama
AL SALAM TOWER
Location: Bahrain Islamic Bank, Head Office,Al Salam Tower
UAE EXCHANGE – ADLIYA
Location: Shop No. 4, Building 544, Road 3817, Block 338, Adilya
BUDAIYA
Location: Shop:G397, Road:5511, Block:555, Budaiya
AL RAYA MALL – JUFFAIR
Location: Building 517, Block 324. Road 2408, Manama, Al Fateh
JERDAB
Location: Shop no. 3, Building 789, Ajwad Aljabri Road,Jerdab 729
JASRAH
Location: Gate No. 11, Avenue 2, Block 1002, Aljasrah
HIDD
Location: Shop 6, Building 6, Road 6, Ibn Al Moqarab avenue, Hidd
SAAR
Location: Building 2127, Road 1334, Block 513, Maqabah
UM ALHASSAM
Location: House 789, Road 3315, Block 333, Manama
HAMAD TOWN FINANCIAL MALL (FOR DISABLED)
Location: Building 1247, Road 317, Block 1203, Hamad Town
GUDAIBIYA (UNIVERSAL FOOD)
Location: Bldg. 144, Gudaibiya Avenue, B. 321, Gudaibiya
MALKIYA PETROL STATION
Location: Unit No. 3, Building 155, Malkiya Avenue, Block 1032, Malkiya
UAE EXCHANGE – RIFFA
Location: Building No-3101, Road 581, Block 905, Riffa/Al Shargi
BAHRAIN CITY CENTRE G9
Location: Gate number 9, Bahrain City Centre
BAHRAIN CITY CENTRE G1
Location: Gate number 9, Bahrain City Centre