The Citibank in Bahrain has contributed a huge role in the financial sector of Bahrain including the Middle East. The main Citibank House has about 500 employees that are operating in the Seef District.
Also Read: List of Arab Bank Branches and ATMs in Bahrain
This bank opened a call center in the year 2015. They cater to more than 200,000 customers in the region daily. Aside from resolving customer's concerns/requests, this call center also specializes in sales fulfillment to meet the customer's need for other financial products and services.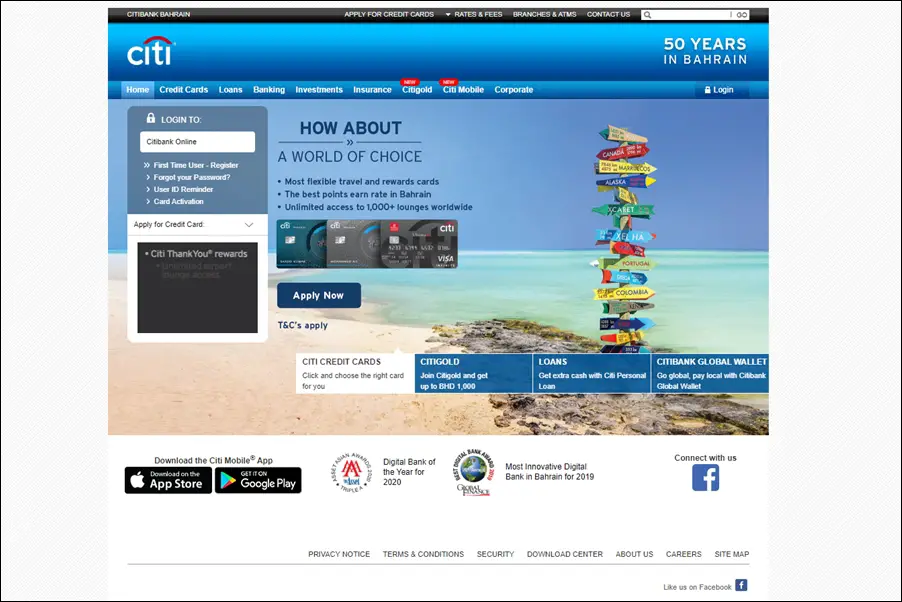 Citibank Branch and ATMs in Bahrain
Citibank HouseNext to Al Aali Mall
Seef district
Phone: +973-17 588588Branch
Business Hours: 8 AM to 1 PM. Sundays to Thursday.
List of Citibank ATMs Locations in Bahrain
City Centre Bahrain
Location: Carrefour Hypermarket Seef
Al-Morjan Center
Location: Juffair
Bahrain International Airport
Location: Muharraq
Saar Petrol Station
Location: Budayya – Saar
GIB Building
Location: Manama
Sitra Petrol Station
Location: Sitra
Citibank Seef House
Location: Seef
Sitra Petrol Station
Location: Building 05 Sitra Petrol Station Avenue 1, Al-Qarya Block 604, Sitra, Bahrain
City Center Bahrain – Carrefour
Location: Carrefour, City Center Bahrain, Shop 212, Building 2758, Street 4650, Block 346, Al Seef