Sky diving is perhaps one of the most extreme activities there is. Imagine riding a plane that rises to thousands of feet up in the air — then jumping off — with a parachute, of course! Think of the excitement, the thrill, and the adrenaline rush of flying high up in the sky! But if jumping off a plane is not your cup of tea, then you can try indoor skydiving instead. You can experience the feeling of "free fall" at Gravity, the first ever indoor skydiving facility in Bahrain. Excited yet? Read on to know more about this gravity-defying destination!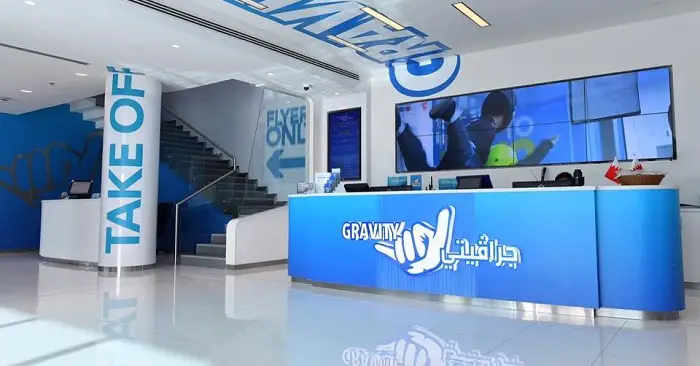 Feel the Thrill at Gravity Indoor Skydiving in Bahrain
How is indoor skydiving possible? At Gravity, they have one of the tallest wind tunnels in the world. Made of tempered glass, it measures 12 meters high, producing strong winds that enable guests to have a "free fall" experience. Safety instructors will be there to guide you all the way! During your "flight," Gravity captures everything on photo or video, so you can have something to take home as a souvenir. They will also present a framed picture of you "flying" in the tunnel. What better way to remember the experience and show off to your friends!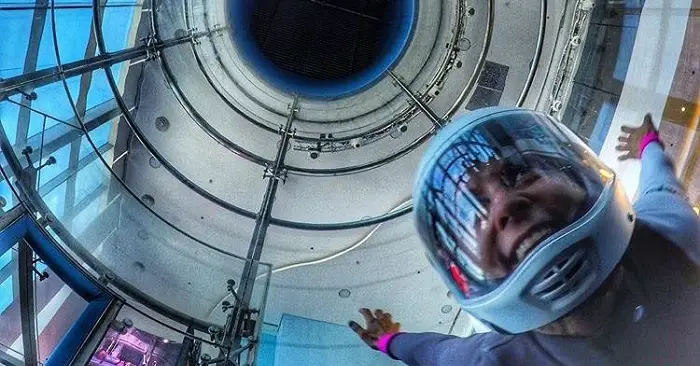 Who Can Fly at Gravity?  If you are over four years old, not overweight, and relatively healthy, you can give indoor skydiving a go. However, you will NOT be allowed to try it if you are:
Pregnant
Under the influence of alcohol or other substances
Suffering from neck, shoulder, back, or joint problems
Recovering from surgery, accident, serious illness, or have a heart problem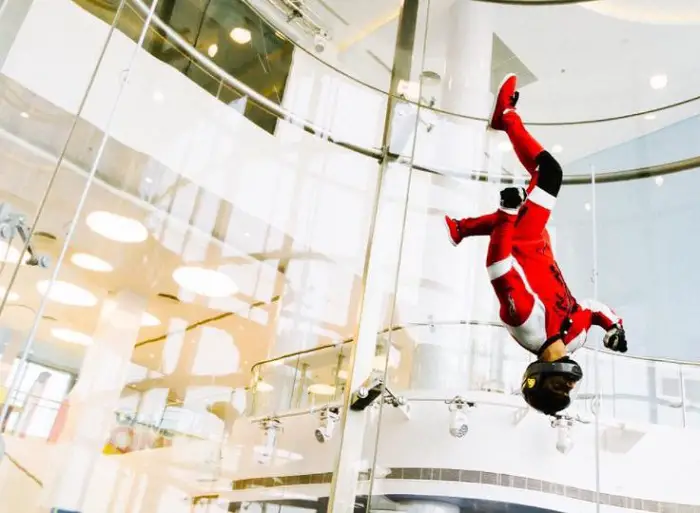 "Flight" Prices and Opening Hours
Gravity is open from 10am to 10pm. Meanwhile, here are the prices for different kinds of "flights," including the number of flights and total time in the air:
"Rush" (BD 19.50) — 1 two-minute flight, total of 2 minutes in the air
"Sonic Boom" (BD 37.00) — 2 two-minute flights, total of 4 minutes in the air
"Adrenaline" (BD 52.50) — 3 two-minute flights, total of 6 minutes in the air
"G-Force" (BD 66.00) — 4 two-minute flights, total of 8 minutes in the air
"Top Gun" (BD 77.50) — 5 two-minute flights, total of 10 minutes in the air
NOTE: For each kind of flight, the total time from arrival to the end is about 90 minutes. This period includes preparations as well as safety instructions.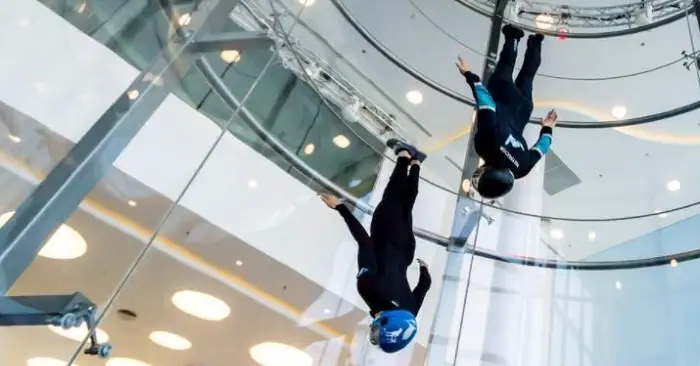 Contact Information To know more about indoor skydiving, you may contact Gravity through the following: Address: Building 234, Avenue 62, Manama, Bahrain Phone: +973 1310 0000 Website: http://www.gravitybah.com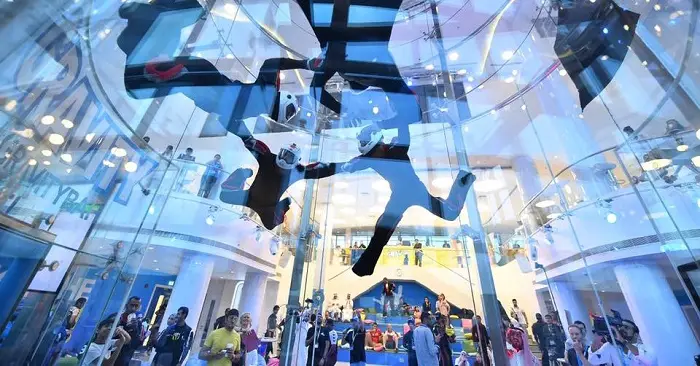 If you've always wanted to try skydiving without having to wear a parachute or jump off a plane — just head to Gravity in Manama, Bahrain. Here, you can feel the rush and see what it's like to "fly" and "free fall." Get ready for a truly exciting and unforgettable experience! Image Credits: Gravity Indoor Skydiving FB Page