The Ithmaar bank is licensed and regulated by the Central Bank of Bahrain. It is an Islamic retail bank. They offer products and services like commercial, retail, treasury and other banking services.
Also Read: List of BBK Branches and ATMs in Bahrain
This bank is making sure that they fulfill their responsibility to make sure customers and shareholders are satisfied. That is one thing that makes this bank one of the best in Bahrain.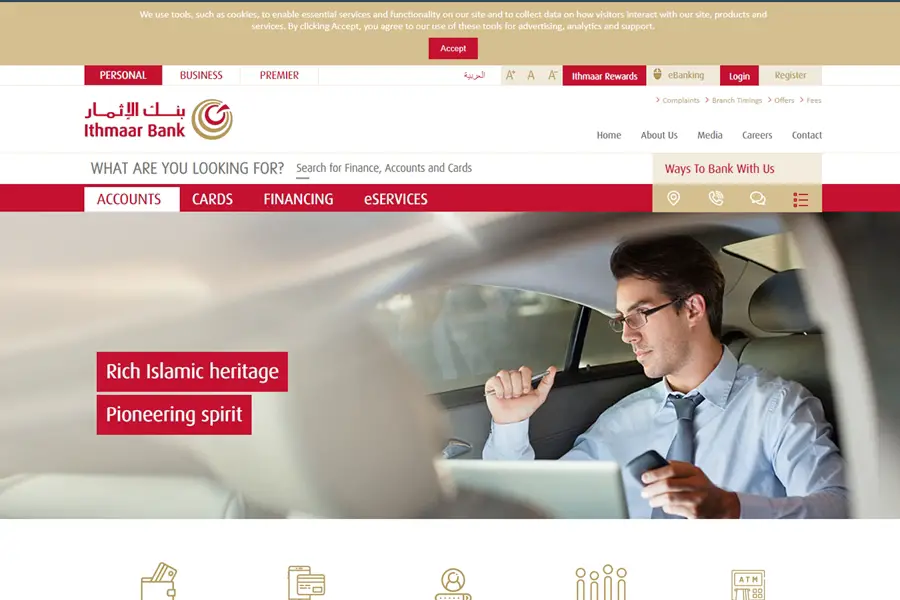 Ithmaar Bank Branch and ATMs in Bahrain
Below is the list of Ithmaar Bank Branches found in Bahrain, including their address location. So it will be easier for you to check if the branch is in your area, please do a "CTRL+F" search on your keyboard and type the bank name or location.
Main Branch
Location: Ground Floor, Seef Tower, P.O. Box 2820, Manama, Bahrain
Tel. +973 17585000
Fax +973 17585151
08:00 AM – 02:00 PM Sunday – Thursday
Zinj
Location: Shops 25 & 27, Abdulrahman Jassim Kanoo Road, Manama Bu Ashirah 332, Bahrain
Tel. +973 17244884
Fax +973 17242414
08:00 AM – 01:00 PM Sunday – Thursday
04:00 PM – 05:30 PM Mon-Tue-Wed
Muharraq
Location: Building 353G, Road 707, Block 207 – Muharraq Central Market, Bahrain
Tel. +973 17348181
Fax +973 17344747
08:00 AM – 01:00 PM Sunday – Thursday
04:00 PM – 05:30 PM Mon-Tue-Wed
Busaiteen
Location: Shop 60B, Avenue 11, Busaiteen 226, Bahrain
Tel. +973 17478080
Fax +973 17320227
08:00 AM – 01:00 PM Saturday to Wednesday
04:00 PM – 05:30 PM Sun-Mon-Tue
East Riffa
Location: Building 997, Bukawara Street 1315, East Riffa 913, Bahrain
Tel. +973 17768777
Fax +973 17778105
08:00 AM – 01:00 PM Sunday – Thursday
04:00 PM – 05:30 PM Mon-Tue-Wed
Manama Souq
Location: Shop No.144, Al Khalifa Avenue, Manama Center, Block 304, Bahrain
Tel. +973 17578282
Fax +973 17212044
08:00 AM – 01:00 PM Sunday – Thursday
04:00 PM – 05:30 PM Mon-Tue-Wed
Bahrain Mall
Location: Ground Floor, Office 20, Bahrain Mall, Building 184, Sanabis 410, Bahrain
Tel. +973 17556116
Fax +973 17556126
08:00 AM – 01:00 PM Saturday- Wednesday
04:00 PM – 05:30 PM Sun-Mon-Tue
Isa Town
Location: Shop 5462, Road 1243, Block 812, Sabika Al Ansari Mosque, Isa Town, Bahrain
Tel. +973 17872777
Fax +973 17681279
08:00 AM – 01:00 PM Saturday- Wednesday
04:00 PM – 05:30 PM Sun-Mon-Tue
Um Al-Hassam
Location: Shop 310A & B, Sh. Ateyatalla bin Abdulrahman road, Um Al Hassam 337, Bahrain
Tel. +973 17363111
Fax +973 17826080
08:00 AM – 01:00 PM Saturday- Wednesday
04:00 PM – 05:30 PM Sun-Mon-Tue
Arad
Location: Shop 7, Road 44, Arad 243, Bahrain
Tel. +973 17463000
Fax +973 17675960
08:00 AM – 01:00 PM Sunday – Thursday
04:00 PM – 05:30 PM Mon-Tue-Wed
Salmabad
Location: Building No. 586B, Road 1207, Block 712, Salmabad
Tel. +973 17875255
Fax +973 17783360
08:00 AM – 01:00 PM Sunday – Thursday
04:00 PM – 05:30 PM Mon-Tue-Wed
Sanad
Location: Building 2420, Road 4571, Sanad 745, Bahrain
Tel. +973 17480889
Fax +973 17484288
08:00 AM – 01:00 PM Sunday – Thursday
04:00 PM – 05:30 PM Mon-Tue-Wed
Budaiya
Location: Building 1705, Road Budaiya Highway, Maqabah 505, Bahrain
Tel. +973 17698896
Fax +973 17690996
08:00 AM – 01:00 PM Sunday – Thursday
04:00 PM – 05:30 PM Mon-Tue-Wed
West Riffa
Location: Shop No. 210 & 210A, Ajeera Road, West Riffa 908, Bahrain
Tel. +973 17656550
Fax +973 17650545
08:00 AM – 01:00 PM Saturday – Wednesday
04:00 PM – 05:30 PM Sun-Mon-Tue
Al Hamalah
Location: Building 2009, Wali Al Ahd Highway, Al Hamalah 1014, Bahrain
Tel. +973 17616600
Fax +973 17001021
08:00 AM – 01:00 PM Saturday- Wednesday
04:00 PM – 05:30 PM Sun-Mon-Tue
Galali
Location: Shop A2136, Block 255, Road 5540
Tel. +973 13666616
Fax +973 13666626
08:00 AM – 01:00 PM Saturday – Wednesday
04:00 PM – 05:30 PM Sun-Mon-Tue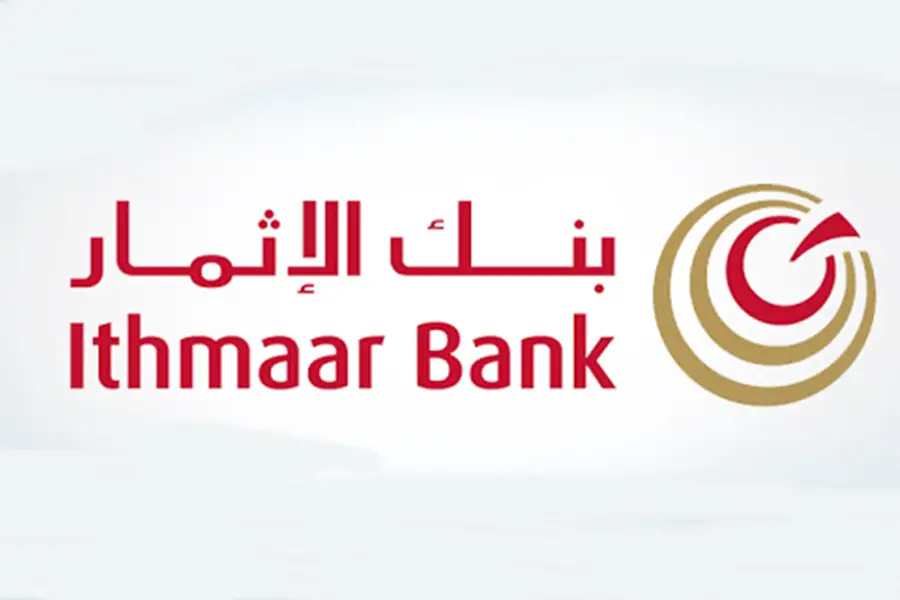 List of Ithmar Bank ATMs Locations in Bahrain
Budaiya ATM (Ruyan)
Jaffar Pharmacy ATM (Hoora)
Buhair ATM (Fuel Station)
Dairy Queen ATM (Salmaniah)
Galali ATM (Al Muntazah)
Lulu Hypermarket ATM (East Riffa)
A'ali ATM (Fuel Station)
Salmabad Service Station
Hamad Town Round a Bout 22
Ramli Mall (A Ali)
Hidd
Isa Town (Sabika Al Ansari Mosque)
Lulu Hidd
Zallaq
Wadi al sail
Enma'a Mall – East Riffa
Sayed Avenue – Riffa
North Muharraq
Safrah
Sh. Isa Avenue – Riffa
Isa Town Service Station
Al Rawdha service station, Hamad town R/7