Although the economy is starting to pick up and establishments have opened once again, most people are likely to stay home most of the time. So unless you are required to work outside, or to buy essential food and supplies, you'll still be home for most of the day and night.
ALSO READ: 8 Best Places to Live in Bahrain for Expats
Staying at home, however, doesn't have to be boring or monotonous. In fact, there are plenty of things you can do to make your days and nights fun and exciting! In today's post, we have gathered a list of things that you can do, even as you are "stuck" at home.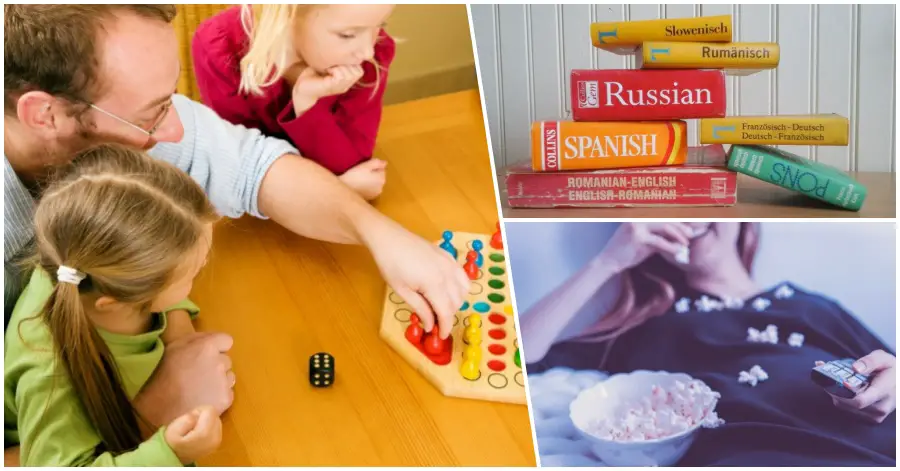 What to Do When You're "Stuck" at Home
Stuck at home and have nothing to do? Here are some tried and tested suggestions:
1. Catch up on your reading.
Remember that stack of books you bought months ago, that remain unread since you're always "busy"? Well, now is the time to start reading them!
If you have an e-book reader on your laptop, tablet, or mobile phone, there are some pretty good sources online as well. One of these is the National Emergency Library, which contains more than 1.4 million books donated by libraries and universities from around the world. You can access them online for free. You heard that right! It's F-R-E-E!
2. Listen to audio books.
If you'd rather "listen" than read a story, there are plenty of audio books available online, too. In particular, Audible has offered free access to hundreds of titles, including Romeo and Juliet, Frankenstein, Wuthering Heights, and other classics by William Shakespeare, Jane Austen, F. Scott Fitzgerald, and more. Did we mention that it's free? Yes, free!
3. Learn a new language.
How many languages do you know… one or two, perhaps three? Bring out the "polyglot" in you by learning a new language! These days, aside from English, more and more people are learning Arabic, French, Spanish, Mandarin, Japanese, Korean, and other languages.
You can start by downloading a language teaching app, such as the ones below. All of these are available on the App Store and Google Play:
Babbel. This app features short, 15-minute lessons combining audio and visual cues. You can use it for free, although there's also a premium version for USD 9.99 a month.
Duolingo. Also featuring audio and visual cues, this user-friendly app offers a fun way to learn a new language. You can set 5-minute lessons for casual learning, up to 20-minute sessions for a more intensive language lesson. There's a free as well as a premium version.
Memrise. With simple graphics and visuals, this app enables you to learn spoken and written language. There's a free version, plus a free 7-day trial if you want to try the paid version, which costs USD 7.99 a month or USD 54.99 a year.

4. Take up an online course.
Got some free time? Why not enroll in an online course! There are quite a number of free courses available, including those from prestigious schools! Notably, Class Central has put together around 450 free online courses from Ivy League colleges in the US.
Free courses include "The Science of Well Being" offered by Yale University, "Improving Communication Skills" by the University of Pennsylvania, and "Principles of Biochemistry" by Harvard University. How's that for leveling up your knowledge and skills!
5. Take virtual museum tour.
Museums around the world may be closed or restricted; fortunately, many have introduced virtual tours on their website. Among these are the following world-famous museums, which you can "visit" even while staying at home:
British Museum. The British Museum in London features a large collection — more than 8 million objects! These include African textiles, as well as items from the Roman cities of Herculaneum and Pompeii, both of which were devastated by the eruption of Mount Vesuvius, many centuries ago.
Smithsonian National Museum of Natural History. This museum in Washington is one of the world's most visited museums. In lieu of a physical tour, guests can take advantage of their virtual tour, which features 360-degree views and room-by-room exploration of all exhibits. These include the dinosaur hall, the hall of mammals, and other exciting exhibits.
The Louvre. Have you always wanted to visit The Louvre in Paris? Well, now is your chance! Enjoy virtual tours of their various collections, including Egyptian artefacts and the famous Galerie d'Apollon.
6. Watch a movie.
Tired of watching the news? Chill and have a movie night with your family. Choose a title on Netflix, make some cheesy, buttery popcorn, and relax while watching a good film!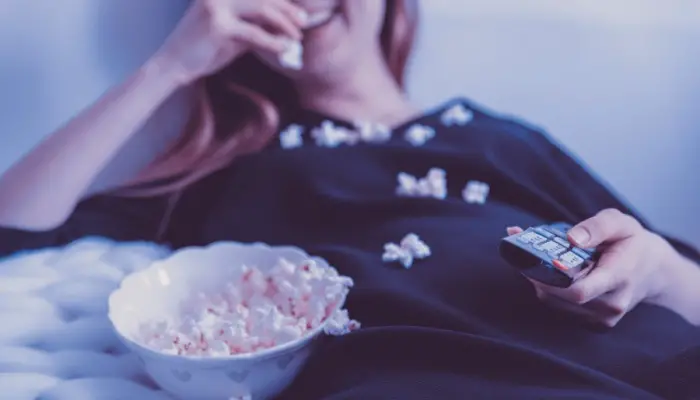 7. Order food, buy local.
Support the economy by ordering food from nearby restaurants and buying items from local stores. If you have a neighbour or friend who had lost his/her job, and is currently selling food to get by, express your support by making an order. Let's help one another!
8. Learn to cook.
Now that you've got extra time in your hands, why not channel your inner chef and learn some new dishes? You can easily find recipes online, so now is the best time to try! Who knows, you just might impress your family and friends with your new kitchen skills!
9. Play a board game.
At least once or twice a week, set aside one evening as "game night" for the whole family! Bring out the board games that you once enjoyed — Chess, Monopoly, Scrabble, and other classics. There are also some new games out there that you might want to check out!

10. Create a home gym.
Instead of hitting the gym, why not create your own at home? You don't have to set up expensive equipment; a few dumb bells, a yoga mat, skipping rope, and exercise videos will do! Not only will you save money on gym membership… you'll be fit and healthy, too!
11. De-clutter and donate.
Have you done any "spring cleaning" lately? You might be surprised with just how much items — clothes, books, toys, knick knacks — are left unused and just gathering dust. Consider giving them a new lease on life by giving them away or donating them to a charity group.
12. Adopt a "fur baby."
If you live on your own, you could end up feeling lonely and isolated at home. So perhaps you could try adopting a pet? There are many "fur babies" out there in need of a comfortable home and a loving "mom/dad." You can start by visiting the Bahrain Animal Rescue Centre on Instagram or Facebook to inquire about fostering or adopting a pet.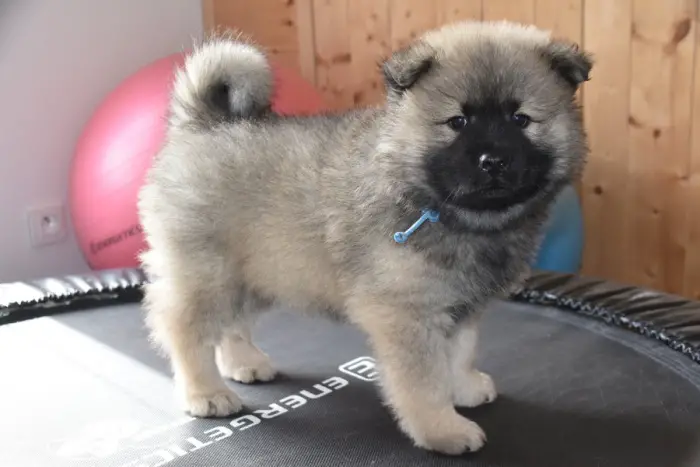 ALSO READ: 20 Best Online Shopping Websites in Bahrain
As mentioned earlier, staying at home doesn't have to be boring. By trying out the ideas mentioned above, you will find that spending more time at home can be a fun, enjoyable, educational, and rewarding experience. How about you, do you have any other stay at home activities to suggest? Please let us know in the comments below!