The National Bank of Bahrain or NBB was established in the year 1957. And it is Bahrain's first locally owned Bank.
Also Read: List of Ahli United Bank Branches and ATMs in Bahrain
Through the years, NBB became the Kingdom of Bahrain's main provider of commercial and retail banking services. It has the largest network of branches and ATMs which is important in giving products and services to the local economy.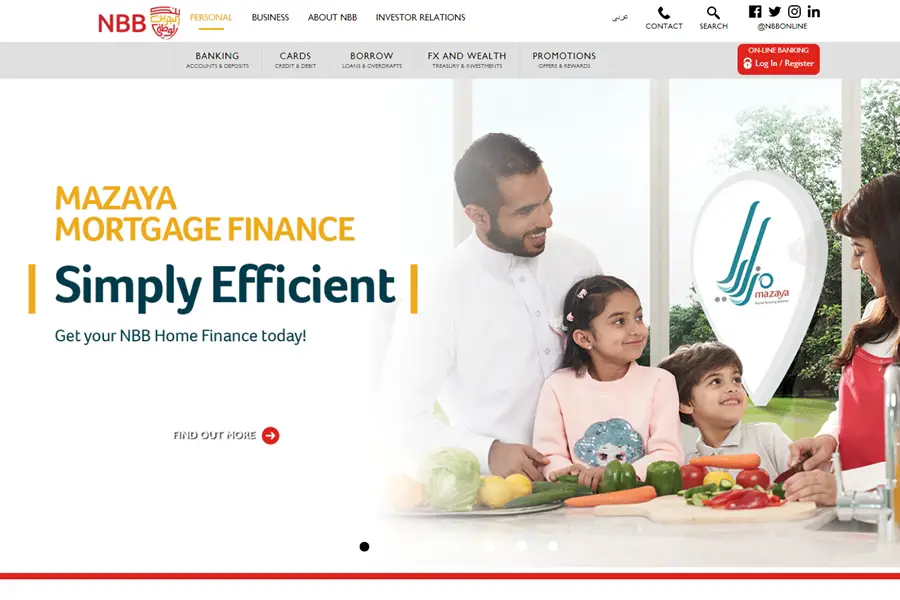 National Bank of Bahrain Branch and ATMs in Bahrain
Below is the list of National Bank of Bahrain found in Bahrain, including their address location. So it will be easier for you to check if the branch is in your area, please do a "CTRL+F" search on your keyboard and type the bank name or location.
A'ali Branch
Bldg 1241,
Road 3228, Block 732,
Kingdom of Bahrain
00973-17643438
Isa Town Branch
Shop # 50,Bldg 3199, Road 1012,
Block 810, Isa Town,
Kingdom of Bahrain
00973-17689555
Souk Waqef Branch
Shop No.3531, Road 366,
Block 1203, Madinat Hamad,,
Kingdom of Bahrain
00973-17413444
Riffa-Bukowara Branch
Shop No. 322, Al Reem Centre, Bldg13, Road 23,
Abu shahin Avenue, Block 923, East Riffa – Bukowara,
Kingdom of Bahrain
00973-17006655
Atrium Mall
The Atrium Mall & Towers, Ground floor, Unit GF09 & GF10, Building 1224, Road 2719, Sar 527, Kingdom of Bahrain
Saar,Northern Governorate
Bahrain
East Riffa Branch
Bldg. 75, Sh. Ali Bin Khalifa Avenue,
Block 905, East Riffa,
Kingdom of Bahrain
00973-17775284
Al Esteqlal Highway Branch
Shop 2422-Z, Sanad Shopping, Centre,
Al-Estiqlal Avenue, Road 4571, Block 745,
Kingdom of Bahrain
00973-17622611
Hamad Town Branch
Bldg.3843, Road 1059, Block 1210
Rowdha District, Hamad Town,
Kingdom of Bahrain
00973-17420898
Tubli Branch
Shop No. 1, Bldg No. 242, Road No. 73,
Block No. 373, Bughazal – Manama,
Kingdom of Bahrain
00973-17142222
Jidhafs Branch
Shop No. 900 and 2,
Block 422, Jidhafs,
Kingdom of Bahrain
00973-17552257
Awali Branch
Bldg. 923, Road No.4522,
Block 945, Awali,
Kingdom of Bahra
in
00973-17756462
Budaiya Branch
Shop Nos. 25 and 27 Bldg.1478,
Road 455, Janusan Aveunue,Block 504, Budaiya,
Kingdom of Bahrain
00973-17696699
Salmaniya Branch
Salmaniya Medical Centre Campus Bldg. # 30,
Road 322, Block 328, Salmaniya,
Kingdom of Bahrain
00973-17250777
Sitra Branch
Bldg.1928, Road 846 Sitra
Sitra Branch,
Kingdom of Bahrain
00973-17731128
Seef Branch
Bldg 2102, Road 2825,
Block 428, Seef District,
Kingdom of Bahrain
00973-17582666
Lulu Road Branch
Shop 215A, Lulu Road 336,
Block 303, Al Naim,
Kingdom of Bahrain
00973-17256444
Central Market Branch
Shop No.32, Bldg.40,
Block 314, Manama,
Kingdom of Bahrain
00973-17241242
Palace Avenue Branch
Al Hadi Centre, Bldg 245 Palace Avenue,
Block 321, Manama ,
Kingdom of Bahrain
00973-17294191
Al Muthanna Branch
Shop 10, Al Muthanna Avenue
Block 304, Manama ,
Kingdom of Bahrain
00973-17225622
Exhibition Avenue Branch
Shop #.232B/232O4, Bldg. 1905,
Road No.2124, Manama 321,
Kingdom of Bahrain
00973-17714900
Main Branch
Bldg. 120 Government Road,
Block 316 Manama,
Kingdom of Bahrain
00973-17228800
Diplomatic Area Branch
Ground Floor, Bldg 469, Road 1705,
Block 317, Diplomatic Area, Manama,
Kingdom of Baharin
00973-17537466
Muharraq Souk Branch
Shop 325, Shop 329, & Shop 333, Shaikh Hamad Avenue, Block 215, Muharraq, Kingdom of Bahrain
Sh. Hamad Avenue, Road. 53, Block 215,
Kingdom of Bahrain
00973-17343717
North Muharraq Branch
Bldg 111, Al Khalifa Avenue,
Block 204, North Muharraq ,
Kingdom of Bahrain
00973-17322522
Hidd Branch
Shop # 75, Ground Floor, Bldg 166,
Road 3, Lulu Hypermarket, Block 109 Hidd,
Kingdom of Bahrain
00973-17672683
Airport Branch ( Ground Floor )
Airport Branch,Ground Floor, Bahrain International Airport, Bldg.212,
Road 2404, Block 224 , Muharraq,
Kingdom of Bahrain
00973-17321212
Airport Branch ( First Floor )
Airport Branch,First Floor, Bahrain International Airport, Bldg.212,
Road 2404, Block 224 , Muharraq,
Kingdom of Bahrain
00973-17321214
Qalali Branch
Sunday – Wednesday: 7.30am – 1.00pm and 4.00pm – 6.30pmnMonday – Tuesday – Thursday: 7.30am – 2.00pm
Gulf complex, 236, Galali Ave,Samaheej
Kingdom of Bahrain
Riyadh Branch
Bahrain Tower, Bldg 834 King Fahad Road,Olaya
SWIFT: NBOBSARI,
Kingdom of Saudi Arabia
00966-112998800
Abu Dhabi Branch
Al Otaiba Tower, Sh. Hamdan Street, Abu Dhabi
SWIFT: NBOBAEAA,
United Arab of Emirates
00971-26902222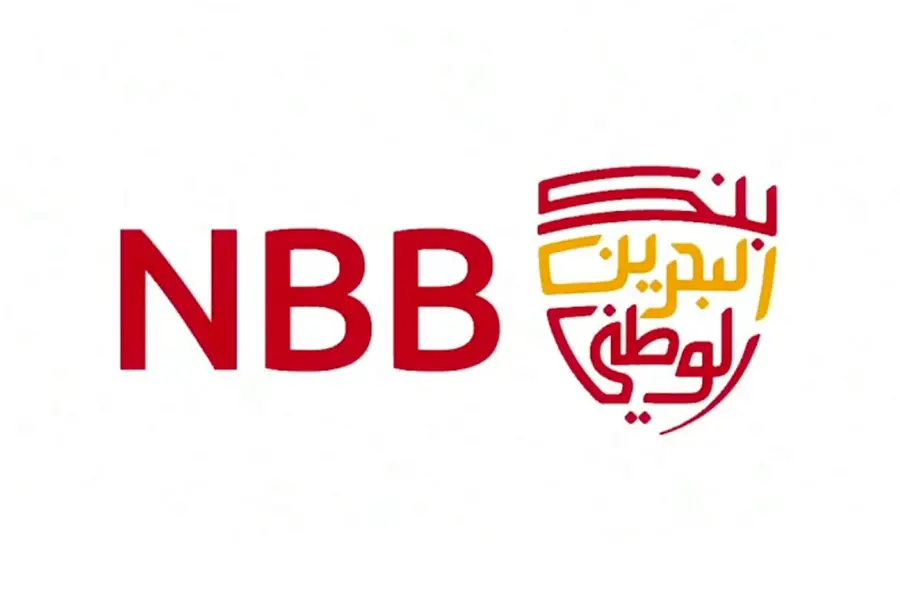 List of National Bank of Bahrain ATMs Locations in Bahrain
A'ali ATM
Bldg 1241, Road 3228,
A'Ali 732,
Kingdom of Bahrain
Lulu Ramli
Ramli, Bahrain
BDF ATM(Reception)
Outside Royal Medical Services Reception,
Block 928, Riffa ,
Kingdom of Bahrain
BDF ATM(Car Park)
Outside Royal Medical Services Car Park,
Block 928, Riffa ,
Kingdom of Bahrain
Isa Town Mall Car Park
Seef Mall-Isa Town Car Park,
Road 1012, Block 810, Isa Town,
Kingdom of Bahrain
Isa Town ATM
Shop # 50,Bldg 3199, Road 1012,
Block 810, Isa Town,
Kingdom of Bahrain
Ramez Isa Town
Building 5245, Road 1239, Block 812, Isa Town, Kingdom of Bahrain
Isa Town,Central Governorate
Bahrain
Souk Waqef ATM
Shop No.3531, Road 366,
Block 1203, Madinat Hamad,
Kingdom of Bahrain
Calidus Center
Calidus Centre, Bldg 636, Road 1509, Block 915, Al Shamali, Riffa, Kingdom of Bahrain
Riffa,Central Governorate
Bahrain
Jid Ali ATM4km, Kingdom of Bahrain
BAPCO Hamad Town Petrol Station ATM
Bldg 28, Road 3,
Block1203, Hamad Town,
Kingdom of Bahrain
Al Reem Centre ATM
Bldg. 13, Abu Shahin Avenue,
Block 923, Riffa -Bukowarah,
Kingdom of Bahrain
Riffa-Bukowara ATM
Shop No. 322, Al Reem Centre, Bldg13, Road 23,
Abu shahin Avenue, Block 923, East Riffa – Bukowara,
Kingdom of Bahrain
East Riffa ATM
Bldg. 75, Sh. Ali Bin Khalifa Avenue,
Block 905, East Riffa,
Kingdom of Bahrain
Al-Esteqlal Highway ATM
Shop 2422-Z, Sanad Shopping, Centre,
Al-Esteqlal Avenue, Road 4571, Block 745,
Kingdom of Bahrain
Carrefour Al Enma Mall
Carrefour Enma Mall, Building 493, Road 16, Block 925, Al BuKowarah, Riffa, Kingdom of Bahrain
Carrefour Enma Mall
Carrefour Enma Mall, Building 493, Road 16, Block 925, Al BuKowarah, Riffa, Kingdom of Bahrain
Isa Town,Central Governorate
Bahrain
Lulu Riffa ATM
Riffa, Bahrain
Hamad Town Roundabout
22, Hamad Town, Rwodha Phase 1, Kingdom of Bahrain
Madinat Hamad‎,Northern Governorate
Bahrain
Hamad Town ATM
Bldg 3843, Road 1059, Block 1210
Rowdha District, Hamad Town,
Kingdom of Bahrain
Hamala ATM
Entrance 2187, Bldg. 2215G, Road No.1,
Crown Prince Highway, Block 1014, Hamalah,
Kingdom of Bahrain
Okay Petrol Station, Hamala
Bldg no 27, Raod no 6, Block 1014, AlHamalah, Kingdom of Bahrain
Al Jasra,Northern Governorate
Bahrain
AlSater Supermarket
Shop 3, Building 1555, Road 106, Block 1022, Damistan, Kingdom of Bahrain
Damistan,Northern Governorate
Bahrain
BAPCO Tubli Petrol Station ATM
Bldg 160, Road 13,
Block 711, Tubli,
Kingdom of Bahrain
Tubli ATM
Shop No. 1, Bldg No. 242, Road No. 73,
Block No. 373, Bughazal – Manama,
Kingdom of Bahrain
Dilmun Club
Building 551, Road 7115, Block 571, Kingdom of Bahrain
Saar,Northern Governorate
Bahrain
Malkiya ATM
Malkiya, Kingdom of Bahrain, Kingdom of Bahrain
Lulu Galleria Mall
Galleria Mall, Bahrain
Jidhafs ATM
Shop No. 900 and 2,
Block 422, Jidhafs,
Kingdom of Bahrain
Awali ATM
Bldg. 923, Road No.4522,
Block 945, Awali,
Kingdom of Bahrain
Al Jazira Cold Store ATM
House No.83, Bldg. No.130,
Omeshoom Avenue, Road No.2, Block 332, Al Mahoos,
Kingdom of Bahrain
Budaiya ATM
Shop Nos. 25 and 27 Bldg.1478, Road 455,
Janusan Aveunue,Block 504, Budaiya ,
Kingdom of Bahrain
Carrefour Hypermarket – Bahrain Mall ATM8.5km
Bahrain Mall, Shop No.149, Bldg. 184,
Road 28, Block 410,
Kingdom of Bahrain
Salmaniya Medical Centre ATM
Emergency Reception, Bldg. # 30,
Road 322, Block 328, Salmaniya,
Kingdom of Bahrain
Seef ATM
Bldg. 2102, Road 2825,
Al Seef District, Block 428, Manama,
Kingdom of Bahrain
Lulu Road ATM
Shop 215A, Lulu Road 336,
Block 303, Al Naim,
Kingdom of Bahrain
Al Aali Mall
Gate 1 parking, Al A`ali shopping complex. Road 2827, Building 2210, Block 428, Karbabad Town, Seef District, Kingdom of Bahrain
Seef, Capital Governorate
Bahrain
Central Market ATM
Shop No.32, Bldg.40,
Block 314, Manama,
Kingdom of Bahrain
City Center Bahrain ATM
Ground Floor Entrance No 3,
Bldg. 2629, Road 4649, Block 346, Al Seef District,
Kingdom of Bahrain
Carrefour Gudaibiya
Building 152, Road 363, Block 307, Manama, Kingdom of Bahrain
Al Murjan Center ATM
Car Park No.136, Al Shabab Avenue,
Block 340 ,Juffair,
Kingdom of Bahrain
Palace Avenue ATM
Al Hadi Centre, Bldg 245 Palace Avenue,
Block 321, Manama ,
Kingdom of Bahrain
Al Muthanna ATM
Shop Nos.10, Al Muthanna Avenue
Block 304, Manama ,
Kingdom of Bahrain
Dar Kulaib ATM
Roundabout 22, Bldg. 475, Darkulaib Avenue, Block 1046
Manama Club Juffair
Building 492, Al Shebab Avenue, Manama, Al Juffair 341, Kingdom of Bahrain
Manama,Capital Governorate
Bahrain
ALBA ATM
Alba Main Entrance (1), Building 150,
King Hamad Highway, Block 951, Askar,
Kingdom of Bahrain
Main Branch ATM
Bldg. 120 Government Road,
Block 316, Manama,
Kingdom of Bahrain
Exhibition Avenue ATM
Shop Nos.232B/232O4, Bldg. 1905, Road No.2124, Manama 321
Lulu Juffair10.8km
Juffair, Bahrain
Carrefour, Exhibition Road
Building 5, road 318, block 321, Manama, Al Qudaibiyah, Kingdom of Bahrain
Manama,Capital Governorate
Bahrain
Moda Mall ATM
GOSI Commercial Complex ATM
Bldg. 41, Exhibition Road,
Block 319, Hoora,
Kingdom of Bahrain
Orchid Plaza (Juffair)
Building 1778A, Road 2427, Manama, AlFateh 324, Kingdom of Bahrain
Manama,Capital Governorate
Bahrain
Diplomatic Area ATM
Ground Floor, Bldg 469, Road 1705,
Block 317, Diplomatic Area, Manama,
Kingdom of Bahrain
University of Bahrain
Bldg no. 1196, Food Court Road No 5405,
Block 1054, Zallag- Al Sakir,
Kingdom of Bahrain
Central Bank of Bahrain
Building 96, Road 1702, King Faisal Highway,
Block 317, Diplomatic Area, Manama,
Kingdom of Bahrain
Al Hala Club ATM
Bldg no.851, Shaikh Isa Road,
Block 216, Muharraq,
Kingdom of Bahrain
Muharraq Souk ATM
Shops 39, 41, 347 and 349, Bldg 341,
Sh. Hamad Avenue, Road. 53, Block 215,
Kingdom of Bahrain
Muharraq Central Market
Entrance 1, Building 353Z, Road 707, Muharraq 207, Kingdom of Bahrain
King Hamad University Hospital ATM
Bldg.2345, Road 2835,
Block 228, Busaiteen,
Kingdom of Bahrain
Gravity Zallaq
The Gravity Village , Bldg 234, Road 62, Gulf of Bahrain Avenue, Block 1058, Wasmiya – Zallaq, Kingdom of Bahrain
,Southern Governorate
Bahrain
Ruyan Muharraq
Airport Avenue
Muharraq,Muharraq Governorate
Bahrain
Asry ATM
828 Dry Dock Highway,
Block 128, Hidd,
Kingdom of Bahrain
North Muharraq ATM
Bldg 111, Al Khalifa Avenue,
Block 204, North Muharraq ,
Kingdom of Bahrain
Busaiteen Petrol Station
Bldg. 53, Road 8,
Block 225, Muharraq,
Kingdom of Bahrain
Al Hasan Mosque
Building 1720, Road 2826, AlSayh 228, Kingdom of Bahrain
Al Hidd,Busaiteen
Bahrain
Hidd ATM
Shop # 75, Ground Floor, Bldg 166,
Road 3, Lulu Hypermarket, Block 109 Hidd,
Kingdom of Bahrain
Arad ATM
Bldg 490, Road 4412,
Block 244,
Kingdom of Bahrain
Airport ATM ( Arrivals )
Airport Branch,Ground Floor, Bahrain International, Airport, Bldg.212,
Road 2404,Block 224, Muharraq,
Kingdom of Bahrain
Muharraq Club ATM
Bldg. 31, Road 40, Block 240, Arad
Dair Health Centre ATM17.4km
Bldg 87, Road 3428, Samaheej,
Block 234, Muharraq,
Kingdom of Bahrain
Qalali Gulf Commercial
Building No. 84, Avenue. 58nBlock No. 236, Samaheej, Kingdom of Bahrain
Al Hidd,Muharraq Governorate
Bahrain
Dragon City
Dragon Mall, Entrance 4, Building 4441, Road 6347, Block 263, Diyar Al Muharraq, Kingdom of Bahrain
National Guard
Building 2447, Road 6628, Block 966, Madinat Khalifa / AlMahadir, Kingdom of Bahrain
,Southern Governorate
Bahrain
Riyadh ATM
Bahrain Tower, Bldg 834 King Fahad Road, Olaya
Abu Dhabi ATM
Al Otaiba Tower, Sh. Hamdan Street, Abu Dhabi