The Al Baraka Banking was formed in 2002 Manama, Bahrain. It is one of the best banks in Bahrain and a multinational banking corporation.
Also Read: List of Ithmaar Bank Branches and ATMs in Bahrain
Al Baraka Bank assures that their customers are receiving the best services and will have their financial interests managed to the highest ethical standards. They believe that banking with them will make a positive contribution to the society.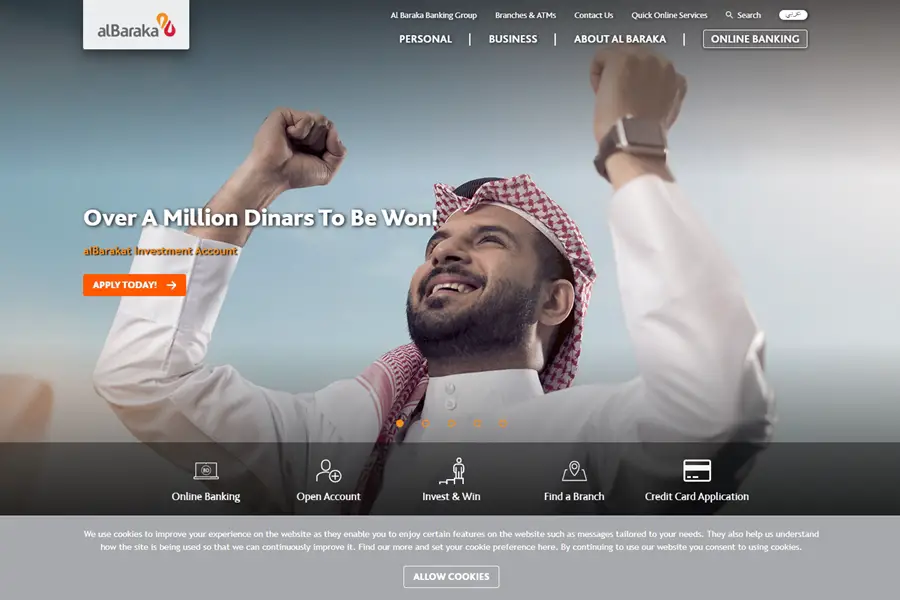 Al Baraka Bank Branch and ATMs in Bahrain
Below is the list of Al Baraka Bank Branches found in Bahrain, including their address location. So it will be easier for you to check if the branch is in your area, please do a "CTRL+F" search on your keyboard and type the bank name or location.
Riffa Branch
Location: Block 913 Road 1315 Building 1021
Phone number: (00973) 13300400
Ramli Mall Branch
Location: A'ali Area – Ramli Mall First floor, shop # G-F1315 Bldg 1723
Phone number: (00973) 13300400
Isa Town Branch
Location: Block 721 Road 77 Building 145
Phone number: (00973) 13300400
Galleria Mall Branch
Location: Manama – BUGHAZAL Abdulrahman KanooRoad, Building 130, Block 331, shop 25
Phone number: (00973) 13300400
Bahrain Bay Main Branch
Location: Manama – Sea Front Building 370, Road 4611, Block 346
Phone number: (00973) 13300400
Seef Muharraq Mall Branch
Location: 2037 – Building 154 – Avenue 29 – Arad 240 – Seef Al Muharraq Mall – 1st Floor
Phone number: (00973) 13300400
Muharraq Branch
Location: Muharraq Town Block 204 Road 55 Building 47
Phone number: (00973) 13300400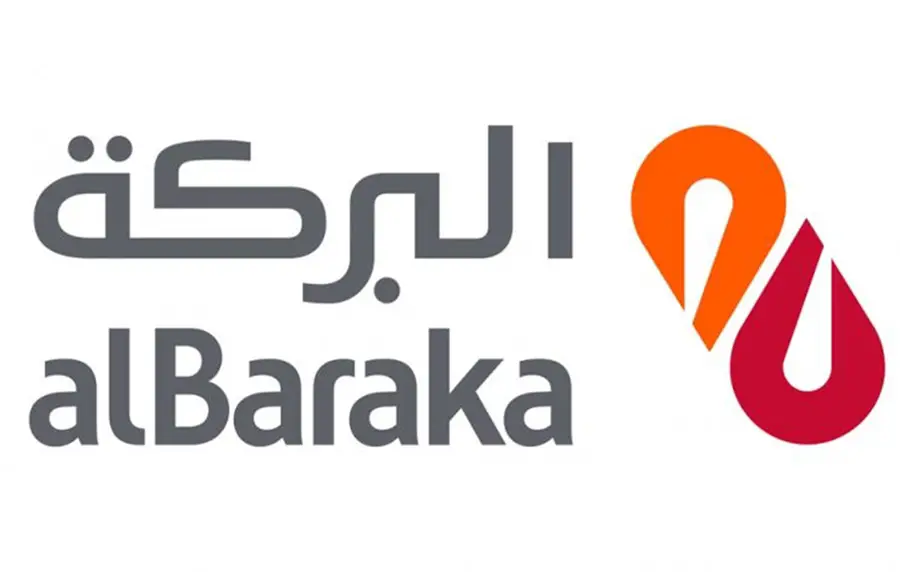 List of Al Baraka ATMs Locations in Bahrain
Dragon Mall – ATM
Building No: 4441 Road No: 6347 Block No: 263 Area: Diyar Al Muharraq Entrance no 4
08:00 AM – 11:00 PM
Phone number: (00973) 13300400
Bahrain International Airport – ATM
Building No: 124 Road No: 2403 Block No: 224
24 hours
Phone number: (00973) 13300400
Busaiteen – ATM
Block 225 Road 11 Building 78 Busaiteen Area
24 hours
Phone number: (00973) 13300400
Muharraq – ATM
Muharraq Town Block 204 Road 55 Building 47
24 hours
Phone number: (00973) 13300400
Seef Muharraq Mall – ATM
2037 – Building 154 – Avenue 29 – Arad 240 – Seef Al Muharraq Mall – 1st Floor
08:00 AM – 11:00 PM
Phone number: (00973) 13300400
Lulu Hypermarket – Hidd – ATM
Shop : ATM -1 Building: 166 Road 3 Block 109
08:00 AM – 11:00 PM
Phone number: (00973) 13300400
American Mission Hospital – ATM
Building No.: 635 Road No.: 0513 Block No.: 0305 Area: Central Manama
24 hours
Phone number: (00973) 13300400
The British Club – ATM
Building 41 Road: Ahmed ali kanoo avenue manama
24 hours
Phone number: (00973) 13300400
Galleria Mall – ATM
Manama – BUGHAZAL Abdulrahman KanooRoad,Building 130, Block 331, shop 25
24 hours
Phone number: (00973) 13300400
Ansar Gallery – ATM
Building 247 Road 013 tubli
08:00 AM – 11:00 PM
Phone number: (00973) 13300400
Saar Mall – ATM
Building No.: 133 Road No.: 25 Block No.: 525 Area: Saar
24 hours
Phone number: (00973) 13300400
Budaiya – ATM
Block 552 Road 85 Shop # 2272 Budaiya
24 hours
Phone number: (00973) 13300400
Isa Town – ATM
Block 721 Road 77 Building 145
24 hours
Phone number: (00973) 13300400
Ramli Mall – ATM
A'ali Area – Ramli Mall First floor, shop # G-F1315 Bldg 1723
08:00 AM – 11:00 PM
Phone number: (00973) 13300400
Sannad Avenu77 – ATM
Building No.: 95 Road No.: 4103 Block No.: 941 Area: Riffa – Al-Buhair
24 hours
Phone number: (00973) 13300400
Sannad Petrol Station – ATM
Building No.: 95 Road No.: 4103 Block No.: 941 Area: Riffa – Al-Buhair
24 hours
Phone number: (00973) 13300400
Riffa – ATM
Block 913 Road 1315 Building 1021
24 hours
Phone number: (00973) 13300400
Lulu Hypermarket – Riffa – ATM
Riffaa' Bu Kowarah Building # 2513 Road 302 Block 925 Riffaa
08:00 AM – 11:00 PM
Phone number: (00973) 13300400
Ramiz – Riffa – ATM
Building 40 Road 95 Block 939 Riffa
24 hours
Phone number: (00973) 13300400
Hamad Town – ATM
Block 1210 Road 1059 Building 3774 Hamad Town
24 hours
Phone number: (00973) 13300400
Riffa Views – ATM
Building 776 Road 4307 Block 943 Al – Mazrowiah Riffa Views
24 hours
Phone number: (00973) 13300400
Wadi Hayyan – ATM
Building No.: 1555 Zallaq Highway Block No.: 957 Area: JAU
24 hours
Phone number: (00973) 13300400
Galali Petrol Station – ATM
Building No: 3088 Road No: 5550 Block No: 255 Area: Galali
24 hours
Phone number: (00973) 13300400
Qalali – Gulf Commercial Complex – ATM
Building: 85 Road: 50 block 236 qalali
24 hours
Phone number: (00973) 13300400
Bahrain Chamber Of Commerce & Industry – ATM
Building No: 519 Road No: 1010 Block No: 410 Area: Sanabis
24 hours
Phone number: (00973) 13300400
City Center Gate 9 – ATM
Gate 9 Level 3 Bahrain City Center Seef Area
08:00 AM – 11:00 PM
Phone number: (00973) 13300400
City Center Gate 3 – ATM
Gate 3 Ground Floor Bahrain City Center Seef Area
08:00 AM – 11:00 PM
Phone number: (00973) 13300400
Bahrain Bay (Main Branch) – ATM
Manama – Sea Front Building 370, Road 4611, Block 346
This ATM is currently closed.
Phone number: (00973) 13300400
The Avenues – ATM
The Avenues Mall Entrance no 6 Road No: 4660 Block No: 346 Area: Sea Front
08:00 AM – 11:00 PM
Phone number: (00973) 13300400
Diplomatic Area – ATM
Manama, Diplomatic area Block 317 Road 1704 Building 238
24 hours
Phone number: (00973) 13300400
Diplomatic Area Branch – ATM
Block 317 Road 1704 Building 238 Diplomatic Area
24 hours
Phone number: (00973) 13300400