Like most other Middle East countries, the Kingdom of Bahrain is an Islamic state, and majority of the population are Muslims. Nonetheless, expats here are able to practice their own beliefs, including Catholicism, which is the religion of many Filipinos in the country.
ALSO READ: How to Get Married in Bahrain (for Filipinos)
There are two Roman Catholic Churches in Bahrain. One of them is the Catholic Church of Our Lady of the Visitation in Awali. The other one is the Sacred Heart Catholic Church, which is located in Manama. This church serves around 140,000 parishioners in the city.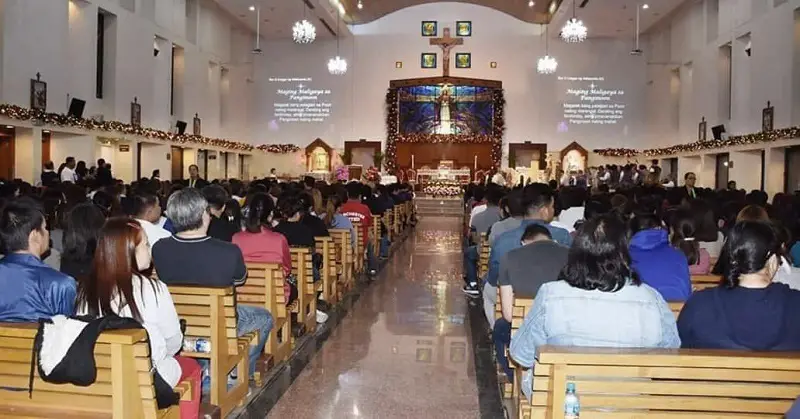 A Church for Catholics in Bahrain
The Sacred Heart Catholic Church was established in 1939. The then Ruler of Bahrain, His Highness Sheikh Haman Bin Isa Al Khalifa, offered a plot of land to build the church, which became the first Catholic Church in the Persian Gulf. The first mass was held on Christmas Eve, and the church was formally consecrated on March 3, 1940.
Over the years, the church has catered to Catholics in Bahrain, many of whom come from South and Southeast Asia. Among these are expats from Bangladesh, India, Pakistan, Sri Lanka, and the Philippines. As a result, church services are held in different languages.
Holy Mass
On Sundays, the church holds the Holy Mass throughout the day. There is a Tagalog Mass at 7am, an English Mass at 9am, a Konkani Mass at 4:15pm, and other services held in different languages. The Holy Mass is held during other days of the week, as well.
Other Services
Aside from Holy Mass, the church conducts other services for its parishioners. There's an English Bible Class held twice a month, and a Filipino Bible Study held every fourth Saturday. Catechism Classes are also held every Friday, among other activities.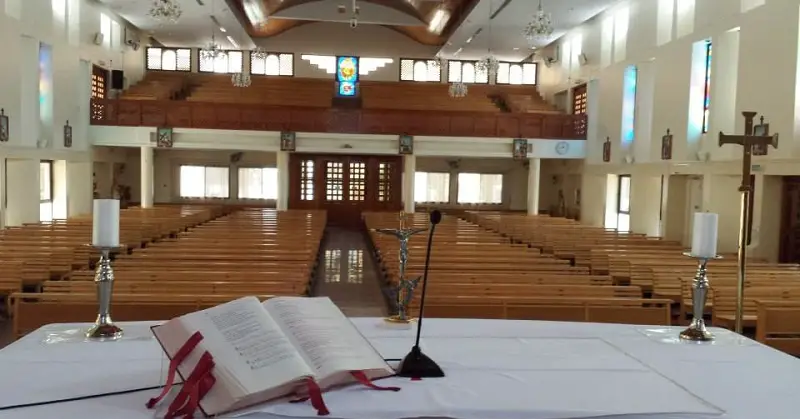 Moreover, Catholics in Bahrain can apply to get married or have their children baptized in the Church. Notably, those who are planning to get married should inform the Parish Priest at least four months beforehand, to provide time for interviews and document preparations.
ALSO READ: How to Request for a Newborn's Birth Certificate in Bahrain
Contact Information: Sacred Heart Catholic Church
Address: Building 329, Isa Al Kabeer Avenue, Manama Town 307, Kingdom of Bahrain
Phone: +973 172 53598
Email: sacredheartchurch_1@outlook.com
Website: http://sacredheartchurchbahrain.org/
How to Get There
Here is a Google Map location of the church:
For more information about the Sacred Heart Catholic Church and its services, please visit the church's official website, as mentioned above. Meanwhile to learn more about living in Bahrain, here is a basic guide to the laws and regulations in the Kingdom.