In an earlier post, we shared about how you can apply for a Schengen tourist visa, which enables you to travel to certain European destinations. One of these is Italy, and now you can learn more about this country through a newly-established information centre in Bahrain!
ALSO READ: How to Apply for a US Tourist Visa in Bahrain
Situated in the VFS Global Visa Application Centre in Manama, the Italia Tourist Information Centre offers a wealth of information about the country. During the centre's opening ceremony, VFS Global also launched The Little Book of Italy, a travel guide.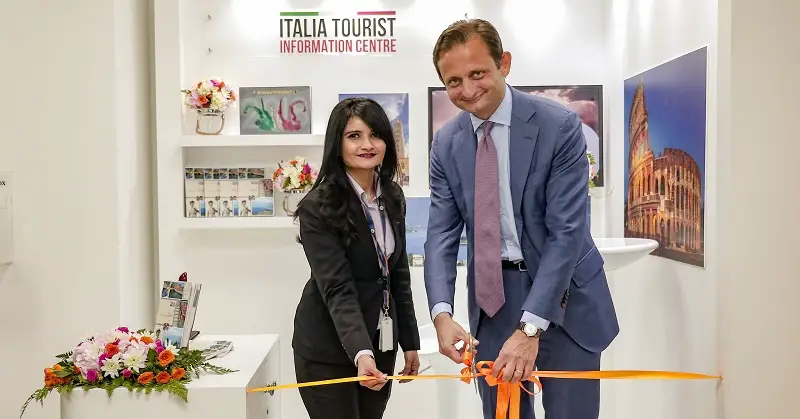 New Info Centre & Travel Guide on Italy Launched
The Italia Tourist Infomation Centre and The Little Book of Italy travel guide were launched on June 16 at the VFS Global Application Centre in Manama. The ceremony was attended by His Excellency Domenico Bellato, Ambassador of Italy to the Kingdom of Bahrain.
The new centre aims to provide travelers with travel tips as well as information about visa procedures. Meanwhile, the travel guide contains information about Italy's amazing attractions, which include ancient ruins, museums, beaches, and gorgeous natural scenery.
Notably, the new centre signifies the close relationship between the European country and VFS Global, which has been in partnership with the government of Italy since 2004. Currently, VFS Global operates 70 visa application centres in 29 countries worldwide.
Promoting Italian Tourism
"It is a pleasure to inaugurate the Italia Tourist Information Centre in Bahrain," stated H.E. Domenico Bellato, Ambassador of Italy to the Kingdom of Bahrain. "There are not many places globally which can match the combination of history, culture, scenery, fashion, shopping, and food offered by Italy."
"With the launch of this centre and the Little Book of Italy we hope visa applicants will receive timely touristic information from a reliable source," he added. "We are confident that the centre will help to further increase the number of Bahraini citizens and residents who choose Italy as their destination for tourism and business."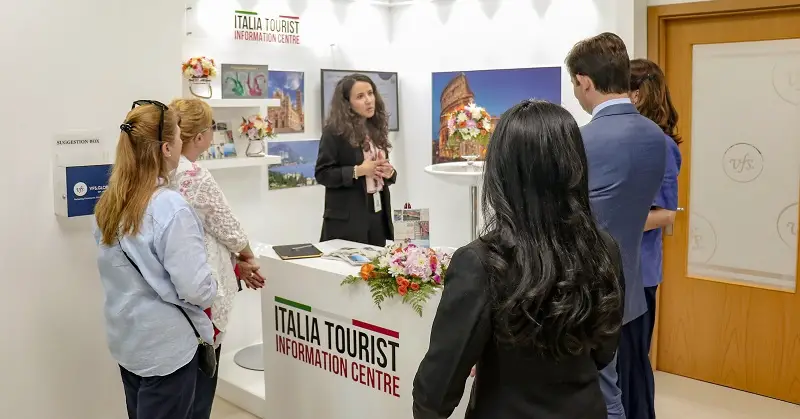 Likewise, Vinay Malhotra, Regional Group COO – Middle East, South Asia & China, VFS Global, shared: "We are excited to take our partnership with the Government of Italy to the next level with the launch of Italia Tourist Information Centre. Bahrain has a large number of travellers to Italy for leisure and business, and this new centre will bring accurate information to their close proximity as well as promote Italian tourism."
To learn more about the new centre and to obtain a travel guide, you may visit the VFS Global office in Manama or contact them through the following details:
Contact Information – Italia Tourist Information Centre
(within VFS Global Italy Visa Application Centre)
Address: 18th Floor, Diplomatic Commercial Office Towers, Building 1565, Diplomatic Area 317, Manama, Bahrain
Telephone: +973 16199646
Email: info.italybah@vfshelpline.com
Website: https://www.vfsglobal.com/Italy/Bahrain/
ALSO READ: 21 Places to Visit in Bahrain
Speaking of Italy, did you know that there's a European-themed shopping destination in Bahrain? Check out El Mercado, a Spanish-themed retail center in Janabiya. The name literally translates to "The Market," so you'll definitely find a lot of interesting items there!