Our kababayan in the Middle East, particularly in Bahrain, who wish to visit the Philippines in the near future must first register on the eTravel website. If you haven't heard of this, then be sure to read until the end as this is a prerequisite when traveling home to the Philippines. Also, please keep in mind that the One Health Pass registration is no longer valid, and that the eTravel Registration card is the most recent version of the country's arrival card.
With that, it's important to note that the Philippine government's eTravel platform is required to ensure the safety and security of all arriving travelers, both foreign and domestic. This new requiement is part of the country's efforts to improve travel safety.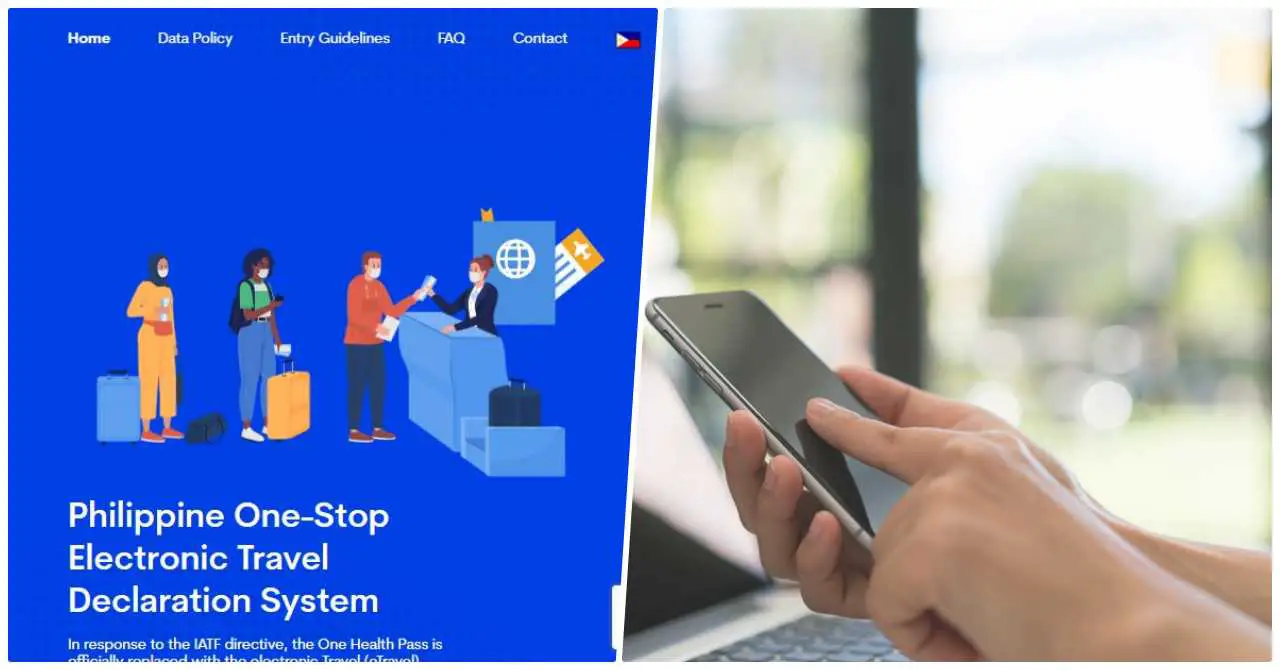 Registration of eTravel Cards
Before this rule, overseas visitors to the Philippines who used the eArrival card could go to the local government unit of their choice and complete their online contact tracing and health declarations.
The new eTravel card will function similarly to the eArrival card, but with fewer data points. It will also have a more user-friendly UI. The former eArrival website will remain operational and accept applications to ease the transition.
The Philippine government issued the new e-Travel card on December 1, 2022. On December 5, 2022, the One Health Pass website has since then been removed from the public domain.
Of note, the BOQ's Health Declaration Checklist has been made available on the eTravel card registrtation platform. The electronic equivalent of the card is also utilized for immigration clearance.
Travelers entering the Philippines after December 2 will be required to use the new electronic travel system.
All tourists are expected to use the new electronic travel system to improve the safety and security of their trips. Those who do not pre-register will face additional restrictions.
Following the system change, the prior One Health Pass printed card will no longer be accepted by the Bureau of Immigration. Travelers from other countries must also have the new e-Travel Card, which may be obtained through the site.
What are the requirements?
Visitors must be aware of the numerous entry regulations in order to enter the Philippines. These procedures are outlined in IATF Resolution 2, which can be seen on the etravel.gov.ph website:
TRAVELERS WITH COMPLETE VACCINATION (Filipino and Foreign Travelers)
There is no obligation for a COVID-19 examination before departure. Either the second dose of a two-dose series or a single dose of the COVID-19 vaccination is required at least fourteen (14) days before departure from the country of origin/port of embarkation.
Unvaccinated or insufficiently vaccinated (Filipino and Foreign Travelers)
Passengers aged 15 and up must present the results of a Rapid Antigen Test performed in a laboratory under remote observation and confirmed by a qualified medical expert within 24 hours of leaving their country of origin/first port of departure, excluding layovers.
Adults above the age of 15 who fail a pre-departure test are REQUIRED TO GO THROUGH A LABORATORY ANTIGENS TEST ON ARRIVAL AT THE AIRPORT.
Children under the age of 15 who have not been immunized are expected to follow the instructions supplied by their parents or legal guardians. Furthermore, they must adhere to current regulations.
NOTE: Passengers from any country who test positive for COVID-19 using a rapid antigen test will be subject to the most recent Department of Health quarantine and isolation measures. This is the case regardless of the passenger's nation of origin.
Qualifications
To enter the Philippines, all visitors must meet stringent entry requirements. As previously noted, the standards vary depending on the individual's age group.
Every traveler must register for eTravel 72 hours before departure, including infants and minors. This must be completed before boarding a flight. The registration method is as follows:
Procedures
Visit the eTravel.gov.ph website. Remember that this operation is free, so there is no need to be concerned about financial implications. Furthermore, if a website requests payment, you should take it as a red flag and not continue. Otherwise, the platform's signup process is as follows:
In your Personal Profile, indicate your passport number and current job position (if applicable).
Enter your home address next.
Fill out the Health Declaration, which includes questions on the COVID-19 vaccine.
At this point, your detailed information summary will confirm for your approval.
QR Codes
A QR Code will be created once all conditions are met. Before you leave the page, take a screenshot of the code, as it will be scanned both when you board the airline and when you land in the Philippines.
The eTravel system will generate a GREEN QR Code if your submission of the required information and attachments is complete and meets the most recent IATF entry criteria.
If you do not match the requirements, you will be given a RED QR Code at the airport. A BOQ representative will then determine whether RT-PCR or quarantine testing is required.
It is critical to understand that repeating the same code is not permitted. Create a new QR Code and register for your upcoming trip.
That being said, make sure you only use the latest QR code provided by the system (valid only for 72 hours). Beyond this period, you can simply go through the steps, as outlined above to get a new one.
VIDEO: ETRAVEL REFERENCE NUMBER | ETRAVEL PHILIPPINES | STEP-BY-STEP E-TRAVEL REGISTRATION GUIDE
If you plan to use an e-travel card, you should know the most current changes to the registration process. This video will walk you through the process of applying for the eTravel card.
The vlogger explains some of the most typical queries concerning the registration process for an eTravel card in this video. He also provided his audience with tips for navigating the procedure.
Frequently Asked Questions
The IATF has ordered the e-Arrival system's deactivation so travelers can review their health declaration online. This method will follow federal regulations.
The public will be alerted as soon as the new website is online. To help the public navigate the system, we've compiled a list of frequently asked questions.
1. What is the most important purpose that the eTravel platform should fulfill?
Visitors from other countries can use the eTravel platform to easily register their contact information and medical history upon arrival in the Philippines. The government must also keep a record of every person who has a disease-related medical history.
All tourists, including children and newborns, must register with eTravel before entering the Philippines. All visitors must register for eTravel before entering the Philippines.
2. Where can I get more information about the Philippines' admission requirements?
Before flying to the Philippines, you must register with eTravel and present the necessary papers at the airport. This is important because the government requires all arriving travelers to register.
The IATF Resolution 168 will no longer require international travelers to the Philippines to produce a negative test result after May 30, 2022. This will be implemented as soon as possible. Foreign passengers entering the nation will no longer be required to undergo quarantine.
3. Why should I bother with registering for eTravel?
IATF Resolution 135 requires all visitors to the Philippines to provide personal information through the e-Travel registration process commencing September 1, 2021.
The e-Travel card can make your travels in the Philippines easier. You will be able to skip the lines at the immigration counter and fill out an immigration form without having to fill out a lot of papers.
Registration using eTravel saves both tourists and travel authorities time and effort, allowing travelers to focus on their holiday rather than the registration process. Furthermore, travel authorities have quick and easy access to travelers' health information, allowing them to provide more efficient assistance.
Additionally, eTravel registration enhances precision and safety. Online registration for medical travel reduces the risk of patient information mistakes by removing manual data entry. Furthermore, eTravel registration allows for real-time updates to traveler information, ensuring that travel authorities have access to the most up-to-date information. This guarantees that tourists receive the best possible assistance and guidance throughout their journey.
4. Is it necessary to install an app in order to utilize the eTravel platform in any capacity?
The eTravel platform is a web-based program that allows users to connect to the internet from any device that supports it. It is designed exclusively for mobile users and may be accessed with a mobile-optimized browser.
As a result, anyone with a mobile device can access the eTravel platform without downloading an app. This makes it the ideal tool for tourists to enter all of their information in one place and start their holiday. The eTravel platform is also available as an app for users of Android and iOS, providing for easy mobile access.
5. Is it possible for me to register a few days before my trip (i.e., before I leave)?
Before traveling to the Philippines, you must complete an eTravel registration form. Those who have already done so will be able to show their identification at the airport. Furthermore, anyone suffering from a medical problem must notify the appropriate authorities within 72 hours. This means you must register for eTravel at least 72 hours before your journey. If speed is important, you can also do this at any Philippine embassy or consulate worldwide.
6. Is it required to provide all of the information requested by eTravel, such as the Health Declaration Checklist?
Authorities believe that by carefully answering some of these questions, they will be able to determine which category you fall into and direct their investigation in accordance with IATF criteria. It will make it easy to visit specialists and learn about many health-related topics. The image of your QR Code can also be saved on your mobile device.
You can access your personal information, including your QR Code, by going to the eTravel website's homepage and clicking on "My Profile." You can also enter your personal information, such as your reference number and date of birth, to obtain your code. Because these tickets are only active for three days, you must register again after using them.
7. What should I do if I accidentally delete the image of my personal QR Code from my mobile device?
To access the many features of your eTravel account, such as your QR Code, go to the website's homepage and choose "My Profile." To acquire your created code, you can enter your personal information, such as your reference number and date of birth. Because these coupons are only valid for a short time, you must re-register once they have been used.
8. I made a mistake. Will I be able to make changes to my profile after successfully completing the registration?
Suppose you registered for eTravel, but the border health center did not have the necessary papers to process your application. In that case, you can still change your information on the website's "Open My Profile" page.
The quarantine requirements are very strict, and you will not be permitted to change the information you have provided. This includes your name, address, and any other personal information you have provided.
Final Thoughts
This page is valuable for anyone thinking about visiting the Philippines. It is critical to understand a country's entry procedures before planning your trip, as in the case of the Philippines. Also, do note that while it has almost been three years since the pandemic began, the threat of the virus still lingers, and there must not be, in any way, a reason for any of us to let our guards down, especially in terms of international travel.
With this in mind, the new eTravel platform makes it easier to plan travel arrangements. You can access the website from any web-enabled device after completing the registration process. It also provides you with more efficient techniques for managing your accounts.
When registering for a trip to the Philippines, only use the official etravel.gov.ph website. Othewise,  unauthorized parties may be able to steal your personal information as a result of this.
The Philippines' new etravel registration website includes a lot of information on the country. It also includes a wealth of practical information about entering the country. So if you plan on traveling to the Philippines soon, go check it out!
READ NEXT: One Repat-DMW: What You Need to Know About the One Repatriation Command Center (ORCC)