If you're dreaming of a white Christmas, you don't have to go far, as there's a newly-opened Winter Wonderland right here in Bahrain… the latest addition to the many great places to see in this beautiful Kingdom!
ALSO READ: World's Largest Underwater Park 'Dive Bahrain' Opens
On Wednesday, December 4th, the Jumeirah Royal Saray Bahrain (JRSB) opened its Winter Wonderland attraction, starting with a tree-lighting ceremony and special performances.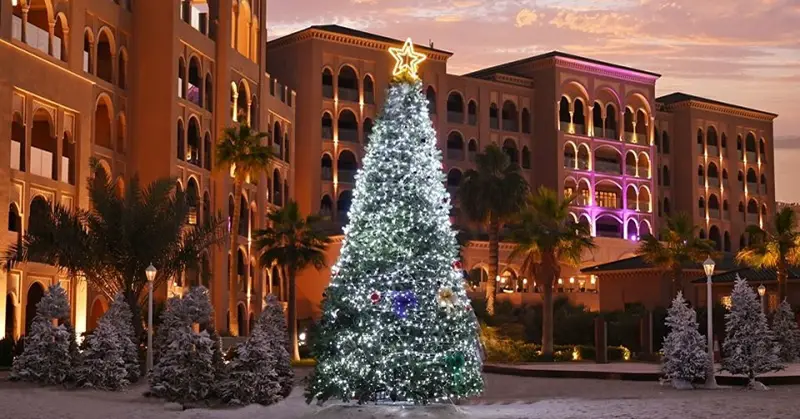 JRSB Opens Winter Wonderland Attraction
According to the JRSB General Manager Spencer Wadama, they created the Winter Wonderland concept as a way of giving back and gathering the people of Bahrain, by adding a "European touch" to the season's festivities, Gulf Weekly reported.
True to its name, the Winter Wonderland features the following:
A 100-square metre ice skating rink;
A tubing slide where children can go for exciting rides;
Snow play area for building snowmen and snowball fights;
Santa's Grotto for children to interact with Santa Claus;
Food trucks selling ice cream, waffles, and other snacks; and
A festive market where guests can buy souvenirs and other goodies!
Entrance Fee to Winter Wonderland
The entrance fee is BHD 5 per person, with separate prices for food, drinks, and activities. Entrance to the ice rink, tubing slide, and snow play area cost between BHD 1 and BHD 3 each.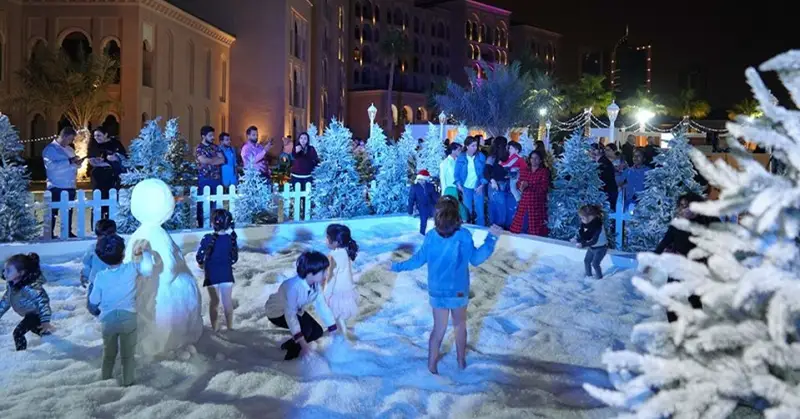 Festive Food and Beverages
Meanwhile, Director of Food & Beverages Amit Alva shared that they have added "a touch of festive magic" to the JRSB menu, such as reindeer chocolate macaroons, mini gingerbread houses, and mini sledge-shaped bouchees. Takeaway specialties like apple and honey-glazed turkeys — complete with carrots, potatoes, gravy, and cranberry sauce — are also available.
The hotel also offers a full set menu including German Christmas stollen (fruit bread, butternut squash salad, prawn and mango salad, lobster bisque, traditional turkey or roasted rib eye, and pumpkin pie. Yum!
Weekends and Special Events
Every weekend this December, the hotel will be featuring special performances. There will be a special Christmas Day Feast (offering more Christmas-themed goodies) on December 25th, while Santa Claus will be making an appearance and distribute gifts for the kids!
On New Year's Eve, the hotel will be hosting a festive gala. Guests will also be able to catch Banah, a popular recording artist who will perform English and Arabic songs with her band.
Indeed, we don't have to travel many miles just to experience a snowy Christmas, as the Winter Wonderland is right here at JRSB! In addition, here's a list of free things to do in Bahrain, so that you can make the most of your budget during your stay in the Kingdom!