The Kingdom of Bahrain is known for its excellent medical innovations. This was proven true last May when a Filipina household service worker (HSW) underwent a breakthrough medical procedure that removed a huge and aggressive tumor in her right cheek.
ALSO READ: Guide to Health and Medical Care in Bahrain
Rosalina Grandusa, a 38-year old Filipina who worked in the residence of Ali Al Alawi and Noora Sheereda, benefited from the landmark medical operation — the first of its kind in the Kingdom. The operation was done in the King Hamad University Hospital (KHUH), a leading medical centre in the region that is equipped to perform complicated procedures.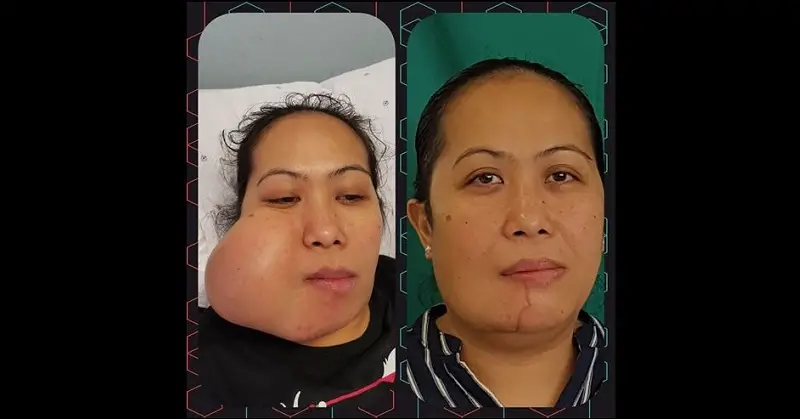 Filipina HSW Benefits from Landmark Medical Operation
According to a press release from the Philippine Embassy in Manama, a resection surgery was done on the entire lower right side of Grandusa's jaw, where a large tumor was growing. Since the surgery involved part of her jaw to be removed, it was replaced with a 3D-printed titanium jawbone, which was specifically created to match her facial features.
In a traditional operation, bone from another part of the patient's body (e.g. rib or leg) would have to be harvested. However, this could result in unnatural facial features, not to mention medical complications. In contrast, the 3D-printed jaw is an exact replica, which was able to restore the original shape of Grandusa's face.
The surgical team that performed the operation was led by Dr. Ranjit Divakaran, KHUH Maxillofacial Surgery Consultant, and Dr. Ashraf El Shayed, Plastic Surgery Consultant.
After the operation, Grandusa thanked the surgical team for their skill, as well as her employer and KHUH for shouldering the entire cost of the surgery. Her employer was willing to shoulder her medical treatment in the Philippines, but opted for her to undergo the landmark operation at KHUH instead.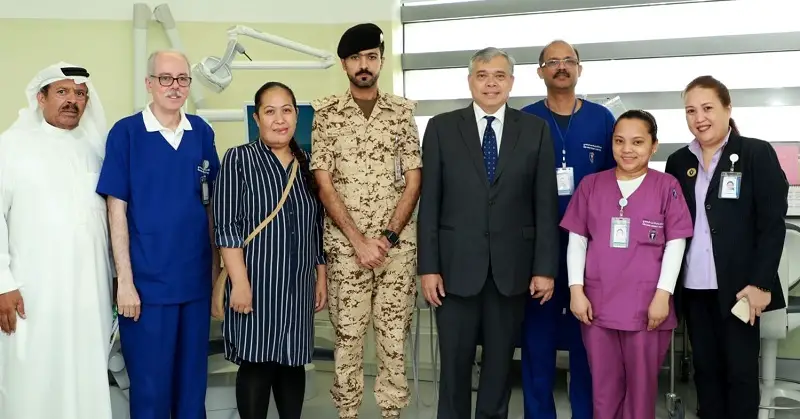 Likewise, Philippine Ambassador to Bahrain Alfonso Ver expressed his thanks to KHUH Chief Executive Officer and Commander Major General (Dr.) Salman Al Khalifa. The ambassador was also given a tour of the hospital, including its flagship Oncology Centre.
Notably, Maj. Gen. Al Khalifa assured Ver that KHUH is always ready to assist Filipinos in emergencies and extraordinary cases, as directed by the highest officials of Bahrain.
ALSO READ: LMRA Offers Shelter Services to Distressed OFWs in Bahrain
Indeed, it is wonderful to know that in times of emergencies and medical cases, Filipinos can expect the best treatment in Bahrain. In behalf of our kabayan, Rosalina Grandusa, we would also like to thank all the experts and people who made her operation possible and successful!